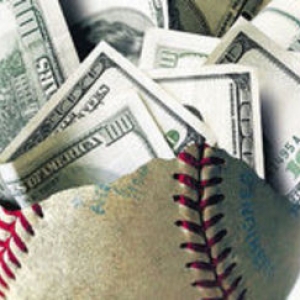 Major League Baseball betting is one of the most profitable sports investments that a gambler can undertake. Whether it is re-investing the money that you made from basketball and winter sports or boosting your bankroll before football season, MLB baseball betting is the perfect avenue for solid, consistent profit while passing the time in those long summer months.
We would love to have you on board with an MLB full-season package, which you can sign up for HERE. If you sign up today for one of our elite, professional handicappers we will give you TWO FULL WEEKS OF SERVICE FOR ANY TWO ADDITIONAL HANDICAPPERS FOR FREE so that you can compare.
After the two weeks you simply let us know which one of the three handicappers you want to continue with for the remainder of the season, or you may decide that you want access to two or all three of them, in which case we will give you a huge discount on those extended packages.
Many of our clients use multiple handicappers for the season since it's a great way to diversify, just as you would at investing in the stock market. It's also a great way for you to be able to compare handicappers, analysis, and style, and not get locked into one set handicapper or service right out of the gate.
New clients can sign up for the early bird MLB baseball picks package on this page. After you have signed up for one of the handicappers of your choice e-mail us at service@docsports.com with you second and third handicapper choices and we will open those up for you for two free weeks of service.

Existing clients can log in here with your username and password and purchase one of the handicappers of your choice; taking advantage of our full-season specials for MLB baseball picks packages on "The Grid." After you have signed up, e-mail us at service@docsports.com with your second and third handicapper choices and we will open those up for you for two free weeks.
If you have any questions or would like to sign up by phone just call 1-866-238-6696. We are looking forward to another profitable MLB season and would love to have you on board with us.
Wade
GM
1-866-238-6696
PS: Below you will find some additional information about each of the handicappers' MLB picks programs. If you require further information about which one of handicappers will best fit your personal betting style, call us at 1-866-238-6696.
Doc's Sports has a full-time handicapper that lives and breathes baseball and his results have been outstanding since coming aboard. In just two months in 2011, he brought home $4,300 in profit for $100 bettors during the regular season (started in August). In his first full regular season in 2012 he scored $4,700 in profit, and followed that up with over $2,000 in the 2013 regular season. That's three straight winning seasons with his slow and steady approach that focuses on small favorites and underdogs. You just won't find that kind of consistency in betting baseball anywhere else in the industry!

Robert Ferringo has been one of the top baseball handicappers in the country for nearly a decade and is going to have another electrifying season. He has churned out over $12,000 in profit for his $100-per-Unit bettors since June of 2012. That's two years of wild profits and he is going for a third straight winning season this year. From 2007-2009 Robert Ferringo was the gold standard in MLB handicapping and he is looking forward to picking up where he left off and producing his best season yet. Robert utilizes a unique handicapping style based on his own sophisticated, statistically based baseball betting systems, and it has resulted in five of seven winning seasons and over $20,000 in MLB profit. Robert will feature his remarkable totals betting system even more this year and he wants to crack $10,000 in profit this season.

Allen Eastman has been one of the most consistent baseball handicappers in the country and he starts out 2014 with a remarkable streak of FIVE straight winning seasons on the diamond. This crafty veteran picked up $2,600 in 2009, nearly doubled that with $4,900 in 2010, $1,000 in 2011, $3,800 in 2012 and then closes out last postseason with $3,500 in winnings. That is five straight excellent summers and over $12,000 in total profit. Eastman is a traditional handicapper, using two or three predictions per day, and he is going to keep relying on his tried-and-true approach to get another winning sport and another winning season.

Jason Sharpe had had four of five winning MLB seasons and is truly one of the best in the business. He banked over $10,000 in 2011 and 2012, including his remarkable 2011 when he obliterated the books for $8,100 in profit. Sharpe had a rare down season in 2013 but he is absolutely going to bounce back and this is the perfect time to get on board. He came firing out of the gate with $3,000 in profit last April and is going to keep his focus on low-lined games, featuring moneylines between -110 and +115. This is a version of the low-spread theory he has been utilizing in the NBA and Sharpe expects phenomenal profit this summer. Sign up now!

Vegas Sports Informer has been one of the best baseball handicappers in the country over the last five years and comes into 2014 on a run of three of five winning years. In 2009 he obliterated the books for over $10,000 in earnings and he followed that up with nearly $6,000 in 2010 and a solid bounce back $2,300 in 2013. VSI has been particularly exceptional with his top plays, and in 2010 he was an amazing 20-5 with picks of 5.0 Units or higher and over the past two seasons he has gone an eye-popping 11-5 with his last 16 top plays. That includes a trio of 7- and 8-Unit winners last season. VSI has been steady and spectacular on the diamond and is looking forward to another dominating performance this year.

Strike Point Sports posted a winning season in 2012 and closed down 2013 as one of the hottest baseball handicappers in the country. They went 10-3 with their plays of 5.0 or higher for $4,400 in profit down the stretch and will come charging out of the gate this season. SPS has produced some monster eruptions the past two seasons, including $7,000 in profit in one two-month stretch in 2012 and then raking in $3,600 in profit in May of 2013. We expect more of the same this year. SPS really focused on selectivity, choosing only the best of the best plays for their card each day, and they are the perfect option for someone looking for a steady one-play-per-day approach.

Chad Matthews is ready for his rookie MLB season here with Doc's and we are absolutely thrilled to have him on board. Matthews has gone on several double digit win streaks over the past few seasons and considers MLB to be his strongest asset between all professional sports. When he joined the Advisory Board a big reason why was his outstanding MLB approach and we are looking forward to seeing the profits he produces for his clients this year. He has a steady and consistent approach when it comes to his MLB plays and he comes into the 2014 MLB season with a lot of confidence. Jump aboard today and be ready to be amazed!

Indian Cowboy had a winning MLB betting season in 2010 and is looking forward to bouncing back this year after an abbreviated effort in 2013. He will have plays through the whole season this summer and is looking to have his best year yet. IC likes to focus on just the American League and stays up with all the latest stats, trends and streaks. IC has posted three straight winning playoff runs, and will do it again this year. Sign up today.

Be sure to check out each of the individual baseball handicapper's pages on the left side bar under the "Advisory Board" section for daily Free Sports Picks and updated information.
New clients click here to sign up.
Existing clients click here to sign up.
Remember to email service@docsports.com to request your free trail of a second and third handicapper after you sign up for the handicapper of your choice. Questions? Call 1-866-238-6696.