March Madness Seed Statistics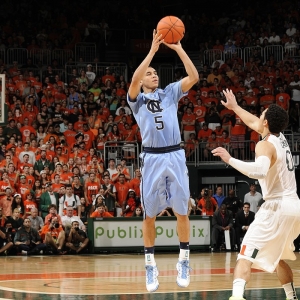 Pretty soon the NCAA Tournament brackets will be set and it will be time to fill out our winners. Picking a winning bracket requires a lot of things - with luck being at the top of the list. Another thing bracket success needs is an awareness of history. We can learn a lot about what to expect from the tournament from what has happened in past tournaments. With that in mind, here is a look at some of the more compelling March Madness Seed Statistics to guide you in your selections.
Free $60 in Member March Madness Picks No Obligation Click Here
No. 1 seeds
History has taught us to be cautious about the No. 1 seeds. They are better than the rest of the teams but are far from perfect. They are more likely than other teams to win the tournament, but their success is far from guaranteed. We should respect them but not pick them blindly.
We can start by being fairly confident that we will see at least one No. 1 seed on the court for the Final Four in Houston. Just twice in the 64-team era of the tournament have no top seeds made the final weekend - in 2006 and 2011. The most recent one was particularly crazy. UConn won the tournament as a No. 3, and Kansas was the only No. 1 to even make the Elite Eight.
It is twice as likely that we will see no No. 1 seeds than it is that we will see all of them. 2008 was the only tournament in which all of the top seeds won their regions. With a tournament as wide open as this year's, and with a group of top seeds possessing as many questions as this one has, it's hard to imagine that this will be the second year for this to happen.
Kentucky won the tournament in 2012 as the top overall seed. Louisville did it again the next year. That small sample would make you think that that is a common thing, but the opposite is actually true - the top overall seed has won the tournament only twice since 1995. Four won between 1985 and 1995, though, so perhaps we are due for another run soon.
We are now up to 124 games played between No. 1 and No. 16 teams without a victory for the underdogs. We aren't even seeing things very close lately, though there have been four times in the last four years that top seeds have won by only single digits. An upset here would be one of the biggest upsets in North American sports history, but it isn't ever going to feel like it is close to happening until that magical day when it finally does. So, is this the year?
Top three seeds
If the tournament works out as it should then the Elite Eight would be made up of four No. 1 seeds and four No. 2 seeds. Spoiler alert - it won't work out so nicely. Likely not even close. Last year the tournament was closer to perfect than normal - there was a 1 vs. 2 matchup in two regional finals, and six of the final eight teams were seeded in the top three in their region. That's up from four the previous year and five the year before that.
Similarly, we would expect all 12 of the No. 1, 2 and 3 seeds to advance to the second weekend of the tournament. Remarkably, that has happened just once - in 2009. Last year only seven of the 12 top three seeds made it past their second game - and No. 3 Iowa State didn't even win their first game. That was actually an improvement from 2014, though, when only half of the top 12 see won two games.
The last disadvantage disappears
For a long time the No. 9 seeds actually had the advantage over the No. 8 seeds in their opening matches - the only situation in which the lower seed had won more games than the higher seed they face in the opening round. The higher seeds had a sweep in those matchups last year, though, and that shifted the balance. The No. 8 teams now have a 63-61 historical edge. This has really shifted in the last five years - the No. 8 seeds are on a 15-5 run in that time.
The hunt for big upsets
Teams like Florida Gulf Coast, Norfolk State and Lehigh have, in recent years, made us think that picking a No. 15 for a first-round upset might not be such a bad idea after all. It's still not worth the gamble, though. In the history of the 64-team tournament we have seen 124 2 vs.15 games, and the top seeds are a very strong 117-7 in those games. That's a very strong .944 winning percentage. Hard to pick against that no matter how much fun these upsets are to see.
Last year Michigan State, seeded No. 7, made it all the way to the Final Four. Incredibly, that was the 26th time in the last 31 years that at least one team ranked No. 6 or lower has made the Elite Eight. So, when filling out your bracket you want to stick mostly to elite teams, but it pays to gamble a little bit.
For a while it seemed like a No. 12 seed winning their first-round contest against a No. 5 was just what was supposed to happen. Last year was a blow to that trend, though, as all four No. 5 seeds advanced. You don't need to give up on the underdogs in these matchups entirely, though. There have been No. 12 seeds in the tournament for 31 years now, and we have seen at least one No. 12 advance in 27 of those years. More recently, a No. 12 has made it to the Sweet Sixteen five of the last eight years.
Get free picks from any Doc's Sports handicapper - there is no obligation for this offer and no credit card required. Just sign up for an account, and you can use the $60 in free picks for any Doc's Sports Advisory Board handicapper and any sport. Click here to get started now.
Read more articles by Trevor Whenham