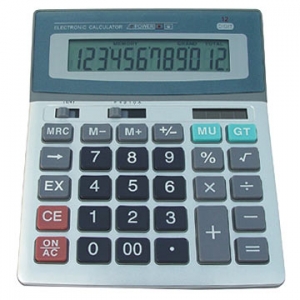 Get Premium Picks To Over 500 Top Sports Handicappers For Just $5!
Here's how the Sports Picks Buffet program works: The Sports Betting "Champ" John Morrison subscribes to 500 of the best sports handicappers in the industry to compile together all of their daily picks in an email that will be sent to you every morning. At the end of every email, he'll provide you with a summary of the "best bets" to make for that day, based on the ratio of expert handicappers leaning toward one side as opposed to the other.

Then, you just place your wagers on the recommended bets of the day. For example, if 20 handicappers pick the Boston Red Sox to beat the NY Yankees, while only two handicappers pick the Yankees to beat the Red Sox, then John Morrison will alert you to let you know to load up on the Red Sox because 90 percent of sports handicappers share that same opinion! Click Here to sign up now or read more below

We here at Doc's Sports really love the concept of the sports picks buffet, because it takes out the risk factor of relying on just only one sports handicapper. You see, one handicapper can go hot or cold on any day, but it's quite unthinkable for 500+ professional sports handicappers to be wrong together on any day!

It's similar to finding a good movie to watch. You can never fully trust the opinion of one movie critic, regardless of how reputable that critic may be...But when 90 percent of top movie critics give two thumbs up to a certain new movie, then you know it has to be a must-see. It's just unthinkable that a movie where 90 percent of top movie critics love can turn out to be dud.

Winning on sports betting isn't much different. If 90 percent of the greatest sports handicappers in the industry all agree on a certain side of a game, then that's as close to a lock as you can get in this business. Click Here to sign up for the sports picks buffet now or read more below.

The Sports Picks Buffet program makes that possible for you. When you wager along with 500 of the world's best handicappers on just the certain picks where a great majority of them agree on, you can practically be guaranteed success over long term.

But it gets even better: John Morrison has decided to give all of Doc Sports members 10 full days of his Sports Picks Buffet service for just $5! There's absolutely no obligation to continue after 10 days if you don't win.
Click Here for the special offer only available to Doc's Sports readers to secure your own membership to John Morrison's revolutionary Sports Picks Buffet program and gain immediate access to over 500+ of the world's greatest sports handicappers for just $5.
We here at Doc's Sports choose our endorsements very carefully. It's a rarity for us to ever be pleased with another sports handicapping program other than our own handicappers, but the Sports Picks Buffet's revolutionary concept has our approval stamp on the box!
Click Here and get started This may be the best $5 you ever spend betting sports, and please send us your review of the sports picks buffet to service@docsports.com and for doing so we'll give you a free week of Doc's member picks from any sport and handicapper on our website (A $99 value – yours free with zero obligation)
Best of luck,
Doc's Sports Staff