NFL Week 1 Preview From Bodog Bookie
by Richard Gardner | Bookmaker, Bodog Sportsbook - 9/9/2009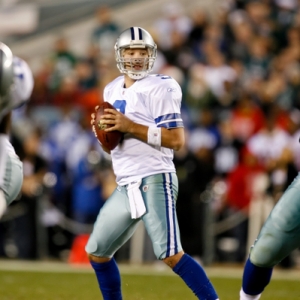 Football bettors got their feet wet last weekend with a the start of college football, but now the real action begins here at Bodog with the NFL kicking off Thursday night on NBC with Tennessee at Pittsburgh. As usual, Steeler backers are out in force, with that line rising to its current six-point spread favoring Pittsburgh on Bodog from an open of 4.5.
Instant $250 Free Bonus Bet from Bovada -
CLICK HERE
Despite the Titans and Steelers owning Thursday night to themselves, we expect the most action of the weekend to come on Sunday night's Bears at Packers NFC North game in Jay Cutler's debut with Chicago. Frankly, it's quite typical that a Sunday night game rules the weekend in terms of handle. The public currently is almost split down the middle on the game, with the Bears 3½-point dogs as of this writing.
We're seeing two lopsided games thus far in terms of a public lean: New York Jets at Houston Texans (-4½) and Minnesota Vikings (-4) at Cleveland Browns. The public is all over the favorites here.
It appears that bettors don't have a lot of faith in QB Mark Sanchez in his NFL debut, but the heavy Texans action could also be because the Jets will be without two defensive starters on Sunday due to suspension: Calvin Pace and Shaun Ellis. Those two led the team in sacks last year. However, this line could still shift substantially if Texans starting QB Matt Schaub can't play. He is officially day-to-day with an ankle sprain suffered more than a week ago but did return to practice on Tuesday.
As for the Vikings-Browns, it appears the public thinks the Browns should be getting a lot more than four points. As of this writing, we still don't know who Cleveland's starting QB will be, although it's expected to be Brady Quinn. That decision, whenever it comes down, is unlikely to move the line much at all, however. If Minnesota's Kevin Williams and Pat Williams had been forced to sit out this game because of their pending legal fight with the NFL, this line likely would have been altered significantly. But they are cleared to play. Of course, this one also is the debut of Brett Favre in purple, and Favre drives the needle from a handle perspective as well.
Other games we are watching closely (well, we watch 'em all, but you get the point):
Lions at Saints - New Orleans is the biggest favorite on our board at -13½. And why not? The Detroit defense was one of the worst in history last year, while Saints QB Drew Brees nearly broke Dan Marino's record for passing yards in a season. The Saints won in Detroit by 35 points last year.
49ers at Cardinals - San Francisco has been getting some love as an NFC West dark horse, while the Cards don't seem to be drawing much respect from bettors, with most thinking last year's playoff run is a fluke. The winner here is probably the team to beat in the worst division in football.
Bills at Patriots (Monday) - Of course this will be Tom Brady's return to real action, not to mention Terrell Owens' debut with the Bills. Buffalo was one of a handful of teams to fire its offensive coordinator in the past few weeks, and that kind of disruption can't possibly be a good thing. Remember, too, that Buffalo will be without starting RB Marshawn Lynch and it just cut starting offensive tackle Langston Walker, so that team seems in disarray. But the Pats seem weaker on defense without Richard Seymour, so it could be a shootout. The public is favoring the over at this point.
I will be posting weekly articles including betting previews, matchups and the inside scoop from a bookmakers point of view right here at Doc's Sports. Read my past articles - Click Here, and learn more about Bodog sportsbook - click here. If you're ready to set up an account and start playing I'd like to offer you a Sign up Bonus - Click Here. Enjoy the Bodog Experience.