Bookmaker's Corner: 2010 World Cup Futures Odds
by Richard Gardner, Bookmaker, Bodog Sportsbook - 6/18/2010


Get more World Cup betting information including betting bonuses, World Cup odds and our famous World Cup picks, which in 2006 earned $100 bettors over ten times their initial investment. ($100 bettors earned $1,820 click here for details)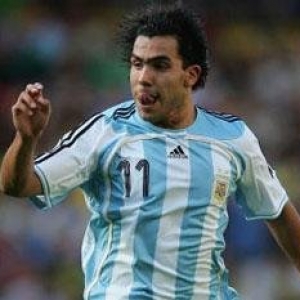 The 2010 World Cup saw its first big upset Wednesday when Switzerland shocked Spain, 1-0. There hasn't been a ton to write about the big tournament in South Africa – other than vuvuzelas, some horrendous goalkeeping and a dearth of scoring – so it was refreshing to see one of the big boys go down so unexpectedly.

Spain came into the World Cup as 4/1 co-favorites, along with Brazil, to win. However, both countries have since moved to 5/1 with the very real possibility that they'll meet in the round of 16.

Instant $250 Free Bonus Bet from Bovada -
CLICK HERE

It'll be interesting to see how bettors react with these two powerhouses on a collision course. I don't expect significant action on either country until the future matchups become a little clearer. Perhaps we'll have to adjust the World Cup odds further to encourage our bettors.

There are now three co-favorites to win it all, with Argentina having moved from 6/1 to 5/1 after Diego Maradona's side knocked off Nigeria 1-0. Argentina should have little trouble with Greece and South Korea in its remaining Group B matches and should then face the runner-up of Group A – likely France, Mexico or Uruguay – in the round of 16. Bodog's online sportsbook bettors are seeing that as a relatively favorable road for the very talented South American squad.

The other country that our bettors have been getting behind in a big way is Germany, which started out the World Cup with 16/1 odds to win, and is now at 7/1. Germany absolutely destroyed Australia (4-0) in its first Group D game and did so in style. There wasn't a whole lot expected from the perennial contenders but things are looking up now. The Australians, for what it's worth, moved from 150/1 to 400/1 after its embarrassing performance that also saw Tim Cahill red-carded.

Also of note in Group D, Serbia moved from 66/1 to 150/1 with its 1-0 loss to Ghana. Not too long ago there was talk that Serbia could be a dark horse in this tournament, particularly in England, which looked to be a likely opponent in the round of 16. That looks far less likely now.
In other World Cup futures betting, England is still the -175 favorite to win Group C, followed by the United States (+300), Slovenia (+500) and Algeria (+6600).

Will the USA qualify from Group C? Yes is at -200, No at +160.

I will be posting weekly articles about betting previews, matchups and the inside scoop from a bookmaker's point of view right here at Doc's Sports. Read my past articles at //www.docsports.com/richard-gardner-articles.html and learn more about Bodog at //www.docsports.com/bdog-sportsbook.html.