Bookmaker's Corner: Shifting Gears to College Basketball Betting
by Richard Gardner | Bodog Sportsbook Manager - 2/9/2010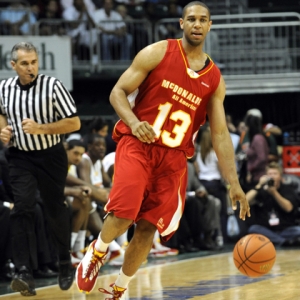 No more NFL football betting lines or odds? Not a problem. The college basketball betting season is just starting to heat up. If you can get caught up on some of the bigger stories coming out of Bodog Sportsbook right now, then you'll be in great shape for March Madness. To get you up to speed, here are a few of the big college hoops stories from the Bodog book so far.
Instant $250 Free Bonus Bet from Bovada -
CLICK HERE
The biggest one is North Carolina. Things are not looking all that hot in Chapel Hill right now. One preseason poll had the Tar Heels ranked as high as No. 4 in the nation. They're currently 13-10 (2-6 in the ACC).
After dropping a 92-71 decision to Maryland on the weekend, North Carolina has lost seven of its last nine and has little chance of even qualifying for March Madness. How bad has it been for loyal Heels backers? In the games that books offered a line, they're just 7-14 against the spread, which is easily one of the worst betting records in all of college basketball. (Probably doesn't help that Duke is 14-8 against the number either.)
If the Heels have disappointed, then the Syracuse Orange has surprised. Jim Boeheim's boys were ranked No. 25 in one preseason poll and were unranked in another. Since then, they've gone 23-1 straight up and 14-5 against the spread. Syracuse has covered nine of its past 12 and fans are already looking forward to big matchups against Georgetown and Villanova in the next few weeks. Tourney seeding will undoubtedly be at stake.
Another team that's been good for bettors is, shockingly, Northwestern. The Wildcats don't exactly have the strongest basketball tradition, but Bill Carmody has his team out to a 16-7 start this season, including 14-5 against the spread. Two years ago, the Wildcats went 1-17 in Big Ten play, so you can see why there's some excitement around the current squad.
One other team that's seen a surprising bit of action on its games is Oregon State. The Beavers aren't winning games outright, but they're sure doing a good job keeping them close. They're 12-5 against the spread, even though their straight-up record is just 10-13. That's the best betting record of all the teams in the Pac-10, which is a story in itself.
I will be posting weekly articles including betting previews, matchups and the inside scoop from a bookmakers point of view right here at Doc's Sports. Read my past articles - Click Here, and learn more about Bodog sportsbook - click here. If you're ready to set up an account and start playing I'd like to offer you a Sign up Bonus - Click Here. Enjoy the Bodog Experience.