Bookmaker's Corner: Masters Golf Tournament Odds & Props
by Richard Gardner | Bodog Sportsbook Manager - 4/7/2010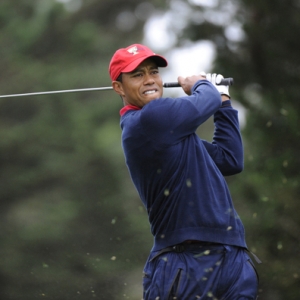 Tiger Woods is good for business. Say what you will about the past couple of months, but without Tiger Woods we don't see nearly as much betting action over on our PGA golf odds. Throw in a timely comeback, a few sex scandals and an angry, beautiful wife and all of a sudden you've got a great selection of props to choose from.
What will Tiger Woods shoot in the first round? Will he make the cut? Will he finish higher than Phil Mickelson? If he wins, by how many shots will it be? The list goes on.
Instant $250 Free Bonus Bet from Bovada -
CLICK HERE
Bettors are even more interested in these props this time around because there are so many divergent opinions on how he'll fare. That's what you get when a story has a number of angles to consider. Suffice it to say, it's not just about how Tiger's hitting his driver.
Tiger also drives interest in other players by bringing traffic to the PGA betting board at Bodog. It's all about exposure. While people are checking out all the Tiger bets, they see other odds that they like, too.
That's the thing about golf bettors – they don't typically limit themselves to just one horse. They might bet big on Tiger Woods to win the Masters at 7/2, and throw in a few smaller bets on, say, Jim Furyk at 33/1 and Mike Weir at 66/1. In many ways, it's like a stock portfolio. You spend most of your money on blue chippers, but some of it goes towards small caps, where high risk earns a high reward.
In addition to all the action that will be coming on Tiger, I also expect a lot of money to be bet on Ernie Els at 12/1. The Big Easy has already won twice on tour this season and is obviously back in form.
Phil Mickeslon (11/1) always gets action at the Masters but I'm wondering how much it'll be this year. Lefty seems to be struggling to find consistency in his game and has only had one top-10 finish this season.
Finally, Anthony Kim (25/1) is coming off a victory at the Houston Open and will draw interest because of that, but he's also got a thumb injury that will require surgery after the Masters, so we'll see how bettors react to that.
But let's get back to the business at hand. Tiger Woods is back and he's playing to win the 2010 Masters Golf Tournament. You can bet I'll be watching.
I will be posting weekly articles including betting previews, matchups and the inside scoop from a bookmakers point of view right here at Doc's Sports. Read my past articles - Click Here, and learn more about Bodog sportsbook - click here. If you're ready to set up an account and start playing I'd like to offer you a Sign up Bonus - Click Here. Enjoy the Bodog Experience.