NBA Betting Props & Season Preview at Bodog
by Richard Gardner | Bodog Sportsbook Manager - 10/23/2010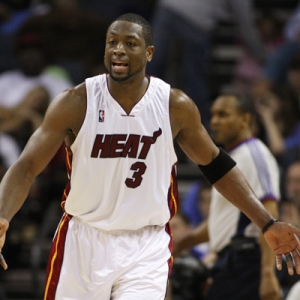 The 2010-11 NBA season tips off Tuesday and we're celebrating another year of basketball betting with a plethora of props at Bodog.
We've put together totals for every star player's points, assists and rebounds. For example, total average points per game for LeBron James has been set at 23.3, with most of the early action coming on the over.
James averaged 29.7 points per game last year in Cleveland, so it's understandable that many bettors expect him to eclipse 23.3. The big question, however, is how much pressure he'll be under to score with Dwyane Wade and Chris Bosh there to share the burden. Wade averaged 33.2 points per game last year; Bosh put up 24.0. The Cavaliers' second-leading scorer in 2009-10 was Antawn Jamison, with 15.3 points per game. Pretty big difference in teammates there.
Instant $250 Free Bonus Bet from Bovada -
CLICK HERE
Remember that there are only so many shots a team can take in a game, which is why we've set Wade's PPG total at 24.5 and Bosh's at 18.7, well below what they averaged last year.
In what could be a related story, we've also set odds on who will be named MVP for next season. James, who's won the last two MVP awards, is at 9/2, while Wade is at 9/1 and Bosh at 40/1. The favorite is Kevin Durant at 2/1, since he'll be expected to carry the Thunder more than either of the big three will be expected to carry the Heat. (No offense to Russell Westbrook.) Kobe Bryant, the 2007-08 MVP, is at 3/1.
Durant is also the favorite (3/2) to win the NBA's scoring title, which is awarded to the player with the highest points per game average in a given season (minimum 70 games ). The 22-year-old won the award in 2009-10 with an average of 30.1. Wade (8/1) won it the previous year with 30.2.
If you're looking for a better payout than Durant offers, Denver's Carmelo Anthony (9/2) is getting his fair share of scoring title support. Anthony averaged 28.2 points per game last season with the Nuggets.
Speaking of Anthony, we've got a prop on whether or not he'll be traded by the end of the season. The "Yes" option is at -200, while the "No" option is at +160. Will Anthony start the season with the New York Knicks? The odds that he will are +250.
And speaking of the Knicks, if you think New York coach Mike D'Antoni knows what he's talking about, you might consider taking a flier and betting on Amar'e Stoudemire (35/1) to win the MVP award.
"I'm hoping he's the MVP this year," D'Antoni said the other day. "That's kind of what he should shoot for and I'm sure what he's trying to be."
I will be posting weekly articles including betting previews, matchups and the inside scoop from a bookmakers point of view right here at Doc's Sports. Read my past articles - Click Here, and learn more about Bodog sportsbook - click here. If you're ready to set up an account and start playing I'd like to offer you a Sign up Bonus - Click Here. Enjoy the Bodog Experience.