NBA Futures Still (Somewhat) Bright at Bodog
by Richard Gardner | Bodog Sportsbook Manager - 11/17/2010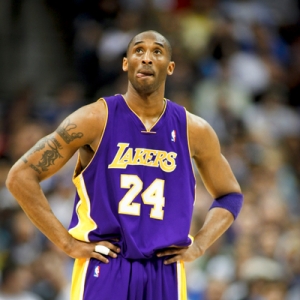 It wasn't supposed to be hard for the Miami Heat. Not with LeBron James, Dwyane Wade and Chris Bosh on the same team. But after a 6-4 start to the NBA season, it doesn't appear that the Big Three will be romping their way to an easy title.
The Heat is still getting 21/10 odds to win the NBA championship at Bodog, preceded only by the Los Angeles Lakers at 2/1, but bettors have significantly slowed down with their support compared to how wagering went during the preseason. In the meantime, a wait-and-see approach has taken over, the thought being that the Heat will either improve or its odds will start to rise. After all, it can't go much lower than 21/10.
Instant $250 Free Bonus Bet from Bovada -
CLICK HERE
Maybe it shouldn't come as a surprise that the Heat hasn't immediately gelled as a team. Chemistry, as every sports fan knows, isn't built overnight. It takes time for teammates to learn each other's tendencies and find a style that works best. Not to mention, the hype surrounding the Heat has been off the charts, perhaps matched only by the pressure to succeed.
Bosh in particular has struggled to find his game, going so far as to admit that he's feeling a little lost out there.
"I'm still learning, I'm still working," Bosh told the media recently. "If I had it all figured out, it would be a little bit better. I could help this team out a little more. But as time goes on, I'm just going to have to continue to learn and just get better at it."
Of course, even if Bosh turns it around, some pundits suggest the Heat just don't have the depth needed to win a title. Outside of the Big Three, they say, there isn't much else. The Lakers, on the other hand, don't have that problem.
Moving beyond the two favorites, there's another team that's been seeing some good futures support of late, and that's the San Antonio Spurs at 22/1. An 8-1 start to the season will do that.
The Spurs are by no means the youngest team in the league - Tim Duncan is 34 and Manu Ginobili is 33 - but the core, including Tony Parker, remains intact from the 2007 championship team. Richard Jefferson's start to the year has also been a pleasant surprise.
New Orleans (25/1) is another team that's started hot, garnering a number of small bets with big payoffs. If defense wins championships, the Hornets might be on to something, although the ability to score enough points remains a concern.
I will be posting weekly articles including betting previews, matchups and the inside scoop from a bookmakers point of view right here at Doc's Sports. Read my past articles - Click Here, and learn more about Bodog sportsbook - click here. If you're ready to set up an account and start playing I'd like to offer you a Sign up Bonus - Click Here. Enjoy the Bodog Experience.