2010-11 NFL Odds & Team Props
by Richard Gardner, Bodog Sportsbook Manager - 8/20/2010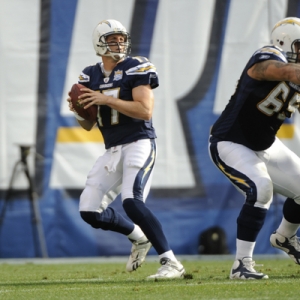 The New Orleans Saints had a pretty good year in 2009. Not only did they win the Super Bowl, they played an entertaining, high-scoring brand of football at the same time. During the regular season, the Saints put up an NFL-best 510 points, an average of 31.9 per game.
New Orleans is expected to lead the league in scoring once again in 2010, at least they are at Bodog. The Saints are getting 5/2 odds to rack up the most total points in the regular season, followed by San Diego at 6/1, Indianapolis at 7/1, and Minnesota and New England, both at 8/1.
Instant $250 Free Bonus Bet from Bovada -
CLICK HERE
Remember that the Saints also led the NFL in scoring in 2008, so I'm not surprised that they're the prohibitive favorites to do it for a third straight time. New Orleans isn't lacking for weapons on offense, with the likes of Drew Brees, Marques Colston, Devery Henderson, Pierre Thomas and Reggie Bush at their disposal.
In addition, New Orleans gets great blocking and pass protection from its offensive line. "We really just pride ourselves on the running backs doing good, keeping Drew off the ground, giving him time," says guard Jahri Evans. "When those things are happening, you know we're happy."
That said, I wouldn't be shocked if the Saints were upended as the top point-getters in 2010, what with all the offensive talent in the league right now. Our bettors seem to think the same thing, because a number of other teams are seeing heavy action on this prop.
At 10/1 odds, the Green Bay Packers seem to be offering good value to a lot of our players. Aaron Rodgers and company eclipsed the 30-point barrier in five of their last regular-season games of 2009 and went on to lose 51-45 in the playoffs to the Arizona Cardinals. Can they maintain the momentum? The big key for the Pack will be keeping Rodgers upright. The Green Bay quarterback was sacked far too many times last year, meaning the pass protection will have to be better in 2010.
If you're looking for a medium to long shot to throw a small wager behind, a number of bettors are on the Philadelphia Eagles at 35/1? Philly put up 429 points in 2009, the fifth most in the NFL. True, Donovan McNabb isn't behind center anymore, but his replacement, Kevin Kolb, put up some impressive numbers in limited action last year.
For what it's worth, the St. Louis Rams are the biggest long shot on the board at 500/1. After that, it's Oakland at 300/1, Buffalo and Tampa Bay at 250/1, and Detroit and Kansas City at 200/1. Tough to make a case for any of those teams, so I won't.
I will be posting weekly articles including betting previews, matchups and the inside scoop from a bookmakers point of view right here at Doc's Sports. Read my past articles - Click Here, and learn more about Bodog sportsbook - click here. If you're ready to set up an account and start playing I'd like to offer you a Sign up Bonus - Click Here. Enjoy the Bodog Experience.