NFL Week 8 Betting Recap at Bodog
by Richard Gardner | Bodog Sportsbook Manager - 11/2/2010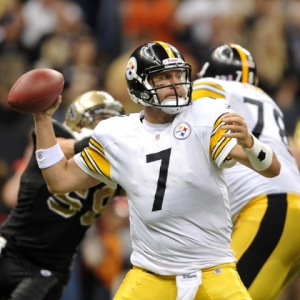 You have to respect Dallas Cowboys fans for keeping the faith. Well, actually, you don't have to respect it. But it bears mentioning.
The 1-5 Cowboys went into Sunday's home game against the 3-4 Jacksonville Jaguars minus their injured starting quarterback, Tony Romo, who was replaced by the veteran Jon Kitna. Dallas was a 6.5-point favorite and, somewhat surprisingly, received over 70 percent of the action at Bodog.
Instant $250 Free Bonus Bet from Bovada -
CLICK HERE
Well, we all know how it turned out. The Jags destroyed the 'Boys, 35-17, with Kitna throwing four interceptions while Jacksonville quarterback David Garrard played flawlessly.
The decision made for the biggest win of the morning at Bodog.
Of course, the players weren't without their NFL betting victories. When the St. Louis Rams (-3) defeated the Carolina Panthers, 20-10, the book took a sizable hit.
Looking forward, we're going to have to be careful how we set our lines when the Rams play at home, where they're 4-1 and winners of four straight. The next Rams' home game comes in Week 11 when Atlanta comes to town.
Another big win for the players came Sunday afternoon when the New England Patriots (-6) handled the Minnesota Vikings, 28-18. The Pats have now won five straight games, including all four of their games at home. Their only loss of the season came in Week 2 on the road against the Jets.
With that in mind, it will be interesting to see how the public bets on Sunday when the Patriots (-5.5) play in Cleveland. New England is obviously a hot team, but the Browns are coming off a win over New Orleans followed by a bye week, so they have to be feeling pretty good about themselves.
Another game that I'm curious to see where the action goes is Atlanta-Tampa Bay. We've got the hometown Falcons as eight-point favorites, which is a pretty high number considering both teams head into this game with identical 5-2 records. Granted, the Bucs' five victories have come over Cleveland, Carolina, Cincinnati, St. Louis and Arizona – so we're not talking about a very tough schedule – but if it's true that there are no easy victories in the NFL, then a 5-2 record is still an impressive accomplishment.
One contest that I didn't think would draw very much betting action when I first looked at the schedule was a Week 9 match-up between the Kansas City Chiefs and Oakland Raiders. But let's face it, this is a compelling game. Oakland is coming off back-to-back blowouts of the Broncos and Seahawks while the Chiefs have won two straight themselves following close road losses to Houston and Indianapolis, two pretty good teams.
We've got the 4-4 Raiders as three-point favorites over the 5-2 Chiefs.
I will be posting weekly articles including betting previews, matchups and the inside scoop from a bookmakers point of view right here at Doc's Sports. Read my past articles - Click Here, and learn more about Bodog sportsbook - click here. If you're ready to set up an account and start playing I'd like to offer you a Sign up Bonus - Click Here. Enjoy the Bodog Experience.