NHL Futures: Kovalchuk & Devils' Stanley Cup Odds
by Richard Gardner | Bodog Sportsbook Manager - 7/22/2010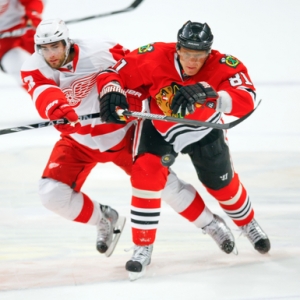 It's been an interesting past few days for hockey fans who have watched the Ilya Kovalchuk soap opera drag into yet another chapter. With the NHL rejecting the Russian sniper's contract with New Jersey for circumventing the CBA, we've got the Devils holding fast at 15/1 odds to win the 2011 Stanley Cup.
I'm curious to see how the odds change once the Kovalchuk situation gets ironed out. Surely he offers the Devils a better chance at winning it all, even if he's not considered the prototypical team guy. The man knows how to score goals.
Instant $250 Free Bonus Bet from Bovada -
CLICK HERE
If New Jersey is forced to walk away, the team everyone expects Kovalchuk to sign with is Los Angeles, which is currently at 16/1 to hoist the Stanley Cup next year. The young, talented Kings haven't garnered as much futures action as one might expect but the addition of Kovalchuk would definitely merit a surge in bettor interest.
Overall, it's been a tumultuous offseason in the NHL and we've seen plenty of player movement, which has caused us to adjust our lines accordingly. The big story has been the defending champion Chicago Blackhawks, who have had to ship out a number of their players, including playoff star Dustin Byfuglien, to make room under the salary cap. We've booked decent futures action on the Blackhawks, the 11/2 favorites, but I think a lot of bettors are waiting to see how much of an impact the personnel losses will have.
One long shot that's been drawing some small bets of late is Tampa Bay (40/1). The Lighting's new general manager, Steve Yzerman, has wasted little time making changes to a team that's fallen on hard times since its championship in 2004. With the likes of forwards Vincent Lecavalier, Steven Stamkos, Martin St. Louis, Ryan Malone and the newly acquired Simon Gagne from Philadelphia, Tampa Bay is loaded up front. It's the defense and goaltending that remain question marks.
Another team that's received notable action is Detroit. The Red Wings are getting 14/1 odds to win the Stanley Cup, and I think that's pretty generous for a team with such a successful core of players, including Henrik Zetterberg and Pavel Datsyuk. The fact all-world defenseman Nicklas Lidstrom decided to return for another season has also prompted some betting from Wings backers.
I will be posting weekly articles including betting previews, matchups and the inside scoop from a bookmakers point of view right here at Doc's Sports. Read my past articles - Click Here, and learn more about Bodog sportsbook - click here. If you're ready to set up an account and start playing I'd like to offer you a Sign up Bonus - Click Here. Enjoy the Bodog Experience.