Bookmaker's Corner: NHL Conference & Stanley Cup Futures Odds
by Richard Gardner | Bodog Sportsbook Manager - 5/5/2010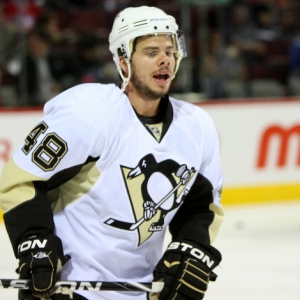 With just eight hockey teams remaining in the hunt, we're really starting to see some activity on our NHL futures boards, specifically the odds to win the 2010 Stanley Cup. Then again, maybe it's just the fact that all those bettors who were riding the Washington Capitals want to hop on a new horse.
The San Jose Sharks, with a 3-0 series lead over the Detroit Red Wings in their second-round matchup, are the current 2/1 favorites to win it all. Not many people expected this series to go the way it has, not with the proven Wings involved, and especially with the trouble the Sharks have had in past postseasons.
Instant $250 Free Bonus Bet from Bovada -
CLICK HERE
I don't expect a ton of action to come in on San Jose with such a modest payoff, but it sure looks like this talented team is finally putting it together. The emergence of Joe Pavelski and the recent clutch play of whipping boy Joe Thornton are great signs for the Sharks' tortured fan base, not to mention the courageous bettors who backed them when everyone else said San Jose doesn't have what it takes.
Assuming the Sharks don't blow a 3-0 series lead (although maybe we shouldn't), the team San Jose will face in the Western Conference final will be an extremely tough out. Vancouver and Chicago, both garnering 9/2 odds to win the Stanley Cup, are two very good teams. The Canucks and Blackhawks do not care for each other, to put it gently, and will no doubt engage in a long and hard-fought series. Most predictions have this one going seven games, and you can practically guarantee the winner won't emerge unscathed.
The defending champion Pittsburgh Penguins are the heavy 1/2 favorites at Bodog to win the Eastern Conference. The Pens are getting 9/4 odds to win the Stanley Cup and certainly have their fair share of futures. backers, for obvious reasons.
However, the one team from the East that bettors, particularly bettors looking for value, are starting to get behind is the Boston Bruins. The B's got off to a quick 2-0 series lead over the Philadelphia Flyers and are riding some fantastic goaltending from Tuukka Rask. This is a tough team and that doesn't hurt in the playoffs. The return of Marc Savard should also alleviate some of the Bruins' scoring concerns. Boston is getting 8/1 odds to win the Stanley Cup and I wouldn't be surprised if that number went lower soon.
I will be posting weekly articles including betting previews, matchups and the inside scoop from a bookmakers point of view right here at Doc's Sports. Read my past articles - Click Here, and learn more about Bodog sportsbook - click here. If you're ready to set up an account and start playing I'd like to offer you a Sign up Bonus - Click Here. Enjoy the Bodog Experience.