Bookmaker's Corner: Recent Super Bowl Classics
by Richard Gardner | Bodog Sportsbook Manager - 1/26/2010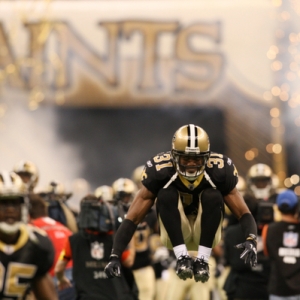 With just one game to go, our NFL betting lines can take a breather as we gear up for what should be another Super Bowl betting classic at Bodog's online sportsbook: Colts vs. Saints.
The Indianapolis Colts opened as 6-point favorites over the New Orleans Saints, with a total of 56.5. The early action was on Indianapolis, although it wasn't a landslide by any means. The Colts are certainly deserved favorites, what with the fact they've won every game they've tried to win this season. But the inspirational Saints are no slouches, and they'll undoubtedly receive the lion's share of the support from the fans in Miami.

Super Bowl betting was pretty wild following last weekend's Conference Championships as some books were quick to post their numbers, with some spreads as low as 4 and others as high as 7.5.
Instant $250 Free Bonus Bet from Bovada -
CLICK HERE
It almost goes without saying that we expect to see plenty of movement in the days leading up to the big game, particularly since the key numbers of 3 and 7 have largely been avoided. Books, of course, are loathe to move off key numbers, preferring instead to adjust moneylines to attract or deflect action.
February 7th, 2010 will likely go down as classic for a lot of football fans. Come to think of it, from a fan's perspective there have been a few Super Bowl classics recently. For Bodog, not so much.
Last year was a good one for us as the Pittsburgh Steelers beat the Arizona Cardinals 27-23 but failed to cover the 6.5-point spread. We typically see most of our action on one of two options: the favorite (minus the points) and the underdog (moneyline) to win outright, so you can understand why we were fairly excited when Pittsburgh quarterback Ben Roethlisberger hooked up with Santonio Holmes for the winning touchdown with just 35 seconds remaining.
It's not always the same combination that leads to a big win for the book. When the Colts (-6.5) beat the Bears 29-17 in Super Bowl XLI, we had our biggest win ever at Bodog. Why? Well, even though the Colts were favored, they came into the game with serious questions on defense. Meanwhile, it was thought the Bears were one of the few teams with a defense that could stop the high-flying Indy offense. That translated into numerous bets on Chicago to win outright. It's also worth mentioning that Chicago is a much bigger city than Indianapolis, so there were more bettors leaning towards the Bears to begin with.
We saw what a big city can do to a book when the New York Giants upset the New England Patriots two years ago as 12.5-point underdogs. Ouch. We had to pay out a lot of happy New Yorkers who took the moneyline after that game. Not one of our happiest days.
But we like to think we're a glass-half-full sort of sportsbook; positive thinkers right to the end. We've got some time now to reflect on the NFL season that was – and all the crazy Super Bowl props we can get up before the big coin toss.
I will be posting weekly articles including betting previews, matchups and the inside scoop from a bookmakers point of view right here at Doc's Sports. Read my past articles - Click Here, and learn more about Bodog sportsbook - click here. If you're ready to set up an account and start playing I'd like to offer you a Sign up Bonus - Click Here. Enjoy the Bodog Experience.