Bookmaker's Corner: Tiger Woods Odds to Win the Memorial Tournament
by Richard Gardner | Bodog Sportsbook Manager - 5/26/2010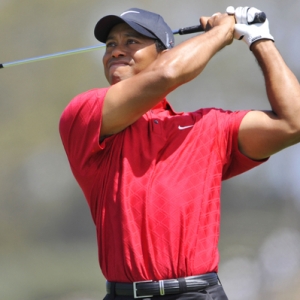 According to reports, Tiger Woods will be returning to action next week at the Memorial Tournament in Ohio, so I thought now would be a good time to share some of the many golf props and futures we've got posted at Bodog's online sportsbook. After all, we always get a big bump in action when Tiger hits the course.
Oddly enough, one of our most popular golf bets at the moment specifically excludes Tiger. I'm talking about our odds to win the PGA Tour money list, not counting Woods. (Since we have no idea how many tournaments Tiger will actually play this year.) The current favorite is Phil Mickelson at 13/8, followed by Ernie Els (3/1), Jim Furyk (7/1) and Steve Stricker (14/1).
Instant $250 Free Bonus Bet from Bovada -
CLICK HERE
Most of the action of late has been on Lefty, who won the Masters in April and followed up that performance with a second-place finish at Quail Hollow. Meanwhile, Els has fallen in terms of betting support after cooling off a touch following a torrid start to the season. Furyk and Stricker have drawn their share of action, but neither of these players are hugely popular with our players, even though they might offer value.
We've also seen good action on the Field (3/2), with golfers such as Tim Clark cashing big paychecks so far.
For what it's worth, one long shot that might be worth a small wager is Robert Allenby at 80/1. Allenby recently finished second at The Players and has jumped all the way up to No. 12 in the World Golf Rankings.
Back to Mickelson for another PGA prop: We've given Lefty +12500 odds to win all four majors (the Grand Slam), +2000 to win three, +225 to win two, and -300 to win just one, which he's already done.
It's a fun bet to consider because there are so many variables to consider. Mickelson's only won three majors in his career and two of them have been at Augusta. This year, you have to give him a good shot at winning the U.S. Open at Pebble Beach, where he's won the AT&T tournament three times. You also have to give him a decent chance at the PGA Championship, which he's won before. The British Open has typically been Mickelson's weakest major, and Tiger is the heavy 3/1 favorite this year with the championship being held at St. Andrews. But we're not talking about the same old Tiger this year. Or are we?
I will be posting weekly articles about betting previews, matchups and the inside scoop from a bookmaker's point of view right here at Doc's Sports. Read my past articles at //www.docsports.com/richard-gardner-articles.html and learn more about Bodog at //www.docsports.com/bdog-sportsbook.html.
If you're ready to set up an account and start playing I'd like to offer you a sign up bonus CLICK HERE and enjoy our services.