Bookmaker's Corner: 2010 Wimbledon Odds
by Richard Gardner, Bookmaker, Bodog Sportsbook - 6/24/2010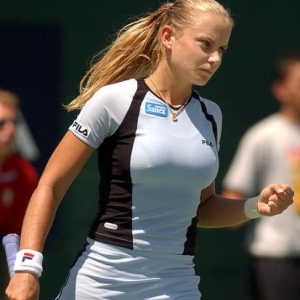 Cheerio! The 2010 edition of the oldest tennis tournament in the world is underway at the All England Club in London. Yes, it's Wimbledon time again.
Things got off to an interesting start over at Bodog's online sportsbook on Monday when favorite Roger Federer survived a first-round scare that would've sent a few of our bettors reeling. Federer went off at 7/4 odds to win it all and has since fallen back ever so slightly to 15/8, tied with world number one Rafael Nadal.
Instant $250 Free Bonus Bet from Bovada -
CLICK HERE
We haven't booked a ton of action on Federer, mostly due to the fact that the payout is so meager, but he always gets his fair share of backing at Grand Slams. He's won a few of them before, if you haven't heard.
Andy Roddick at 9/1 was a popular pre-tournament pick among futures players. Last year, Roddick lost 5-7, 7-6 (6), 7-6 (5), 3-6, 16-14 to six-time Wimbledon champion Federer in the final, so it's obvious why he's on the minds of bettors. The payout isn't too shabby either. Plus, he's American and our bettors love to support their countrymen.
Just think, if Federer had fallen in the first round to unheralded Alejandro Falla like he very nearly did, that would've really opened the door for Roddick.
"I think everyone was watching that one," Roddick said in published reports.
Alas, Federer is still alive. Maybe he got a much-needed wake-up call. Or, maybe he's not in top form. We'll find out soon enough.
Meanwhile, on the women's side, Serena Williams and her sister Venus went off as the favorites, garnering 9/4 and 10/3 odds, respectively. Again, bettors weren't over the moon with these odds. Many took a more daring approach with Caroline Wozniacki at 25/1.
On Tuesday, the third-seeded Wozniacki blew away Tathiana Garbin of Italy 6-1, 6-1 to easily advance to the second round. Wozniacki has since fallen to 12/1 odds to win.
It'll be interesting to see how Wimbledon wagering holds up against the mighty World Cup going on in South Africa. Tennis has never been the premier betting sport at Bodog and we'll probably need to see another Federer-Nadal match, or perhaps a late run by an American like Roddick, to get our players excited about this year's tournament.
I will be posting weekly articles including betting previews, matchups and the inside scoop from a bookmakers point of view right here at Doc's Sports. Read my past articles - Click Here, and learn more about Bodog sportsbook - click here. Enjoy the Bodog Experience.