Cross-Sport Props Make Super Bowl Betting Even Better
by Richard Gardner | Bodog Sportsbook Manager - 2/1/2011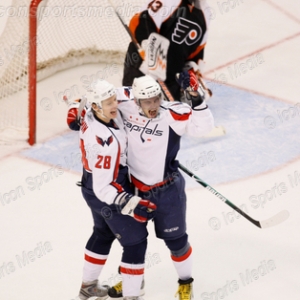 For most sports fans, this coming Sunday is all about one very big game: Super Bowl XLV between the Green Bay Packers and Pittsburgh Steelers at Cowboys Stadium. Two storied franchises. Two passionate fan bases. One potential classic.
But the Super Bowl isn't the only game being played that day. And since we didn't want those other games to feel ignored, we've created a bunch of cross-sports props that combine betting on the Super Bowl and betting on another game.
For example, before Pittsburgh's NFL team takes the field in Arlington, Pittsburgh's NHL team will take to the ice in Washington to play the Capitals. The Penguins and Caps have one of the most bitter rivalries in hockey, as many of us saw in HBO's "247" series that chronicled the run-up to the 2011 Winter Classic. The two teams also have arguably the two biggest superstars in game in Sidney Crosby and Alex Ovechkin.
Instant $250 Free Bonus Bet from Bovada -
CLICK HERE
So, we're asking, what will be higher on Sunday – Aaron Rodgers TD passes (-150) or Ovechkin points (+120)? So far most of the betting has been on Rodgers, who's already thrown six touchdowns in three playoff games, though he didn't throw one in the NFC title game against the Bears in Chicago. During the regular season, Rodgers threw at least three touchdowns on five occasions and at least two on eight occasions.
Meanwhile, Ovechkin and the Caps have really been struggling to score. Washington has already been shut out seven times this season, including six times in the past two months. It's a pretty amazing stat considering the Caps led the NHL in goals last season, and by quite a wide margin. Ovechkin has been especially snake-bitten, having scored just 19 goals in 51 games, putting him on pace for just over 30 by season's end, a far cry from the 50 he potted last season.
We've also created a prop for Crosby points (-130) versus Ben Roethlisberger TD passes (EVEN) but haven't booked much action since Crosby is currently out with a concussion and will be questionable to suit up on Sunday.
Another cross-sport prop that's been popular with our players at Bodog is the one that asks what will be higher – Roethlisberger completions in the Super Bowl or Paul Pierce points in the Celtics' game versus the Orlando Magic on Sunday. Pierce is averaging 19.2 points per game while Roethlisberger ranged from 15 to 30 completions per game in the regular season. In his outing against the Jets in the AFC title game he completed just 10 passes as the Steelers jumped out to an early lead and ran the ball most of the time in the later stages of the game.
I will be posting weekly articles including betting previews, matchups and the inside scoop from a bookmakers point of view right here at Doc's Sports. Read my past articles - Click Here, and learn more about Bodog sportsbook - click here. If you're ready to set up an account and start playing I'd like to offer you a Sign up Bonus - Click Here. Enjoy the Bodog Experience.