MLB Odds: Orioles and Other Early Surprises
by Richard Gardner | Bodog Sportsbook Manager - 4/6/2011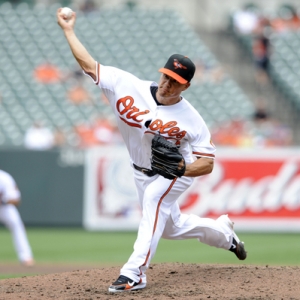 The Baltimore Orioles have been a bad team for a long time. The last time they won 70 games was 2006. The last time they had a winning season was all the way back in 1997. Trapped in the AL East with the free-spending Yankees and Red Sox, making the playoffs has been a challenge to say the least.
So when the Orioles won the first four games of their 2011 MLB schedule, baseballs fans immediately took notice. The fact Baltimore pitchers surrendered just four runs in their first four games only added to the amazement. Consider: O's starters – Jeremy Guthrie, Chris Tillman, Zach Britton and Jake Arrieta – allowed a measly two runs over their first 26 innings, good for an ERA of 0.69.
Instant $250 Free Bonus Bet from Bovada -
CLICK HERE
"The starting pitching, obviously, this year's been everything you can ask for," said manager Buck Showalter. "They've kind of fed off each other a little bit."
Of course, the Orioles are still a huge longshot; at Bodog, we're giving them 50/1 odds to win the World Series. However, their fast start has convinced a number of our players to take a chance on them. Most bets have been on the small side, but it's interesting how quickly some bettors react to a team's start. Then again, the San Francisco Giants started out 4-0 last year and went on to win it all, so who knows?
Another team that got off to a 4-0 start in 2011 is Cincinnati. Unlike the Orioles, though, the Reds aren't shocking anyone. The 2010 NL Central champs are getting 18/1 odds to win the World Series the season after making their first playoff appearance since 1995. True, the Reds lost last year's NLDS to Philadelphia in a three-game sweep, but teams often need to come up short in the postseason before they're ready to take the next step.
On the other end of the starting spectrum you'll find the Boston Red Sox, who dropped the first four games of a season that many expected to end in a championship.
But not to worry, says Boston manager Terry Francona.
"I don't think there's anything to be smiling about right now, but I think there's a difference between being concerned and being panicked," he said. "Things turn around when they're supposed to turn around. We'll be OK."
We've got the Red Sox at 5/1 odds to win the World Series and, not surprisingly, haven't booked many bets on them lately. We'll see if those odds need to be raised should Boston's struggles continue, but I don't think you'll see any dramatic moves from us in the near future.
I will be posting weekly articles about betting previews, matchups and the inside scoop from a bookmaker's point of view right here at Doc's Sports. Read my past articles – Click Here, and learn more about Bodog sportsbook – Click Here. If you're ready to set up an account and start playing I'd like to offer you a sign up bonus Click Here and enjoy our services.