MLB Odds to Win Division Drawing Bettor Interest
by Richard Gardner | Bodog Sportsbook Manager - 3/25/2011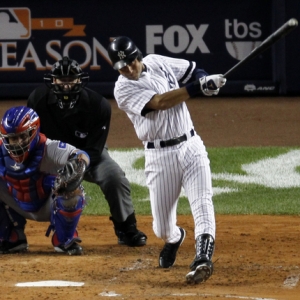 Don't look now, but Opening Day is less than a week away. Twelve MLB teams will be in action on Thursday as the 2011 regular season gets underway and baseball betting begins in earnest.
We're expecting a busy day at Bodog's online sportsbook with three of the six Opening Day games being televised on ESPN, starting with the Detroit Tigers visiting the New York Yankees in the afternoon to be followed by San Diego at St. Louis and finally San Francisco at the Los Angeles Dodgers.
Instant $250 Free Bonus Bet from Bovada -
CLICK HERE
But since we've still got a bit of time before the regular season starts, I thought I'd provide an update on our odds to win each division and where our players are putting their money.
By far the biggest favorite is Philadelphia, which is our most popular bet at -325 to win the NL East. The Phillies landed starter Cliff Lee in the offseason to add to a rotation that includes Roy Halladay, Cole Hamels and Roy Oswalt. So at the risk of understating the blatantly obvious, pitching shouldn't be a problem. And even though Philly lost slugger Jayson Werth in free agency, Ryan Howard and Jimmy Rollins are still around to provide the offense. Granted, the injury to Chase Utley (patellar tendinitis) is a big concern.
Outside of the favorite to win the NL East, we've drawn a modest amount of action on the Atlanta Braves (+375) to upset the Phillies for the division title and we've even booked a few wagers on the Mets (+1600). No, they weren't from Bernie Madoff looking to recoup some of his losses.
As for the Marlins (+900) and Nationals (+3000), you probably won't be shocked to learn that we haven't had much interest.
The other division that's attracting MLB futures attention at Bodog is, of course, the AL East, which should see the Boston Red Sox (-160) and New York Yankees (+190) competing for the crown, while Tampa Bay (+800) is in the conversation and Baltimore (+1800) and Toronto (+1600) are not.
The Red Sox made a couple of big splashes in the offseason when they added Carl Crawford and Adrian Gonzalez to the line-up, but there's never a shortage of betting on the Yankees at our book. Even on a team that many baseball fans think is over the hill.
"Well, I don't think we're too old to win. I know everyone in this clubhouse doesn't think we're too old," Yankee shortstop Derek Jeter said in response to that opinion. "We still have a lot of talent."
I will be posting weekly articles about betting previews, matchups and the inside scoop from a bookmaker's point of view right here at Doc's Sports. Read my past articles – Click Here, and learn more about Bodog sportsbook – Click Here. If you're ready to set up an account and start playing I'd like to offer you a sign up bonus Click Here and enjoy our services.