Bettors Think Packers Will Repeat According to Super Bowl Futures Odds
by Richard Gardner | Bodog Sportsbook Manager - 2/10/2011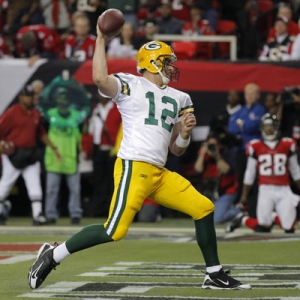 The Green Bay Packers are Super Bowl champions. But that's already old news. The big question now is, can they do it again?
Coach Mike McCarthy seems to think it's possible. "We're going to do it again next year," he said Tuesday during the team's celebration at Lambeau Field in front of thousands of cheeseheads.
Quarterback Aaron Rodgers echoed his coach's sentiments, saying, "I'll tell you what Green Bay, we're going to be right here next year doing this exact same thing!"
Instant $250 Free Bonus Bet from Bovada -
CLICK HERE
At Bodog's online sportsbook, we've already released our odds to win Super Bowl XLVI, which is slated for Lucas Oil Stadium in Indianapolis on Feb. 5, 2012. Assuming, of course, an NFL lockout doesn't wipe out the season.
We opened the Packers as 7/1 favorites to win it all next season, followed by New England at 15/2, Pittsburgh at 10/1, San Diego at 12/1, and four teams at 14/1 (Indianapolis, Baltimore, New York Jets and New Orleans).
There hasn't been a back-to-back Super Bowl champion since the New England Patriots repeated in 2004 and 2005. Before then, the last repeat winner was Denver, in 1998 and 1999.
However, bettors seem to think a Packers repeat is a strong possibility going by the early action we've booked on them. And why not? You could make a strong case that Green Bay has the best quarterback in the NFL right now. No offence to Tom Brady, Petyon Manning and Drew Brees, but Rodgers is only 27 years old and could feasibly get even better.
Another team we've seen good early support for is Indianapolis. At 14/1, betting on the Colts to win the Super Bowl in their home town is a pretty nice payout. Granted, I'm not sure if you can call the prospect of playing the big game at home a motivating factor for Manning and company, since getting to the Super Bowl should be motivating enough alone. Not to mention, it didn't exactly work out for the Cowboys this year. But it would make for a nice story all the same.
Yet another team with a tempting payout that we've booked a few bets on is Atlanta at 16/1. The Falcons finished the season with a 13-3 record and clinched the top seed in the NFC, only to lose to Green Bay at home. For quarterback Matt Ryan, it was his second career postseason loss, but remember that Ryan is still only 25 and most players need to experience playoff failure before they experience playoff success.
I will be posting weekly articles including betting previews, matchups and the inside scoop from a bookmakers point of view right here at Doc's Sports. Read my past articles - Click Here, and learn more about Bodog sportsbook - click here. If you're ready to set up an account and start playing I'd like to offer you a Sign up Bonus - Click Here. Enjoy the Bodog Experience.