Tour de France Odds and Betting
by Richard Gardner | Bodog Sportsbook Manager - 7/8/2011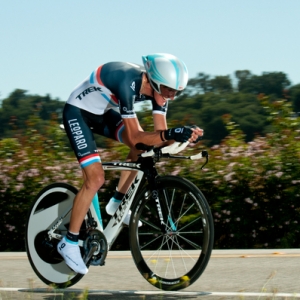 The Tour de France is underway over in Europe and you might be surprised how much betting interest in the race we've had from our players over at Bodog's online sportsbook.
Cycling isn't a particularly popular sport in North America. It's had its surges in media exposure, particularly during the heyday of Lance Armstrong, who won the Tour de France seven straight times from 1999 to 2005. But mostly road racing has been a European passion.
Perhaps all sports fans in the United States and Canada needed was better television coverage to get into cycling. NBC chose to show the first two days of this year's Tour, smartly piggybacking on its Wimbledon broadcast, after which the cable network it owns, Versus, took over the live coverage. NBC is also making a big online push this year to show the race to as many viewers as possible. And like I always say, when people can watch a sport, they're much more likely to bet on it.
Instant $250 Free Bonus Bet from Bovada -
CLICK HERE
The Tour de France is a great example of a sport that would've been nearly impossible to follow closely in North America before the internet and proliferation of cable channels. There simply weren't enough media outlets to give so-called niche sports their due. (Soccer is another sport that's grown in leaps and bounds in North America as more people have been able to watch it on television and follow it in-depth on the internet.) For fans, it's hard to be passionate about something when all you can do is read a short blurb about it in the newspaper.
As for the actual race, two-time defending champion Alberto Contador is our early 1/1 favorite to win, followed by Luxembourg's Andy Schleck (3/2) and Australian Cadel Evans (5/1).
There are 10 Americans participating in this year's Tour. According to odds makers, the most likely to win is Christopher Horner, who's well back of the favorites at 80/1. Levi Leipheimer (100/1) is another long shot. Regardless of the prospects for winning, the number of participants suggests cycling is on the rise in the United States.
"Ten Americans at the Tour de France just shows you how much the sport has grown in the U.S.," veteran racer George Hincapie said. "You know people are really starting to realize what a gruelling sport this is, and starting to respect it."
If you haven't already been watching and feel like it's too late to start, it's not. After all, the real Tour de France doesn't start until the mountain stages, which the riders will begin to experience this weekend. But they won't be the most daunting mountains they'll have to battle before the last stage on July 24. The first major climb will take place this Thursday.
I will be posting weekly articles about betting previews, matchups and the inside scoop from a bookmaker's point of view right here at Doc's Sports. Read my past articles – Click Here, and learn more about Bodog sportsbook – Click Here. If you're ready to set up an account and start playing I'd like to offer you a sign up bonus Click Here and enjoy our services.