Tips for Betting Baseball
by George Monroy - 6/13/2013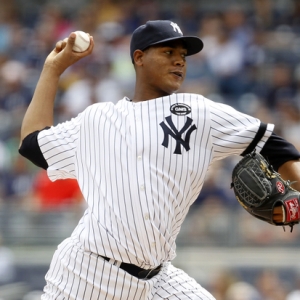 Wagering on Major League Baseball can be a difficult situation to figure out — there are so many variables to a baseball game that trying to pick a winner can be overwhelming at times. There are 162 games in a season, moneylines, runlines, starting pitchers, bullpens, and enough complicated stats to fill a library — where does a gambler even begin?
In basketball, picking the team with the best player, or in football with the best quarterback, is usually the place to start. However, in baseball, the best place to begin your handicapping process is with the starting pitchers listed for each team. For the savvy bettor, baseball season is an excellent opportunity to make a solid and consistent profit from the sportsbooks. Let's take a second and go over a few betting tips and overall concepts for betting professional baseball over the next few months.
Free $60 in Member Sports Picks No Obligation Click Here
Know your pitchers
It has been said that hitting a baseball is one of the hardest things to do in sports. And that is why pitching is one of the most important aspects of wagering on a baseball game. A dominant pitcher can shut down an entire team and turn what should be a high-scoring affair into a 1-0 grind-out game. The key to analyzing pitchers is to be ahead of the trends; you don't want to be caught wagering on a player who was dominant three starts ago but is now in the middle of a slump.
Be careful with large moneylines
Large moneylines are not the same in baseball as they are in other sports. There is a huge difference between a -350 moneyline on an NFL game or a Floyd Mayweather Jr. fight than there is on the New York Yankees — and that difference is because in other sports every game matters. There are 162 baseball games in a season, and the best teams in the league will probably lose around 60 of them. The truth is there are just too many games to risk a large portion of your bankroll on something a team might not take with the utmost seriousness.
Take advantage of the underdog
On the opposite side of that coin, large underdogs have a certain value during a long regular season. In the NFL, the dominant teams can easily go 14-2 or 13-3 and leave very little room for huge upsets. But in Major League Baseball, dominant teams lose all the time, and a +300 moneyline underdog has more of a chance at pulling off an upset than in any other sport. So, an excellent way to make a profit on baseball is to find live underdogs and think about placing a timely wager on them. Remember, blindly betting very large underdogs is not the way to go, either, but if you have done a solid job handicapping a matchup do not be afraid to wager on large moneyline underdogs.
When approached the right way, Major League Baseball can be one of the most profitable sports to wager on. There are many aspects to think about and many stats to evaluate when handicapping a team, but the basic betting concepts are the same in every sport — make smart choices, gather as much information as you can, and find the right value.
Read more articles by George Monroy