Five Mistakes that Beginning Sports Bettors Often Make
by George Monroy - 5/7/2014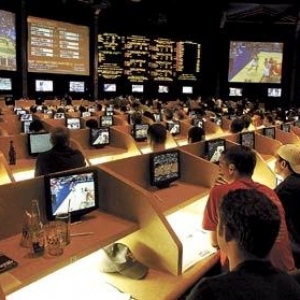 I have made every sports betting mistake in the book—doubling down on bad spreads during second half, wagering too much on a huge road favorite, falling in love with marquee teams like the Miami Heat and the New England Patriots—you name it, and I've done it.
And chances are you will too. Sports betting, like anything else in the world, has a learning curve, and before you become good at it you will probably first lose some money. However, in order to avoid those pitfalls, let's take a closer look at five mistakes that beginning sports bettors are making when wagering on a game.
Over Valuing Favorites —many beginning bettors love to bet on the favorite. It's so much easier to wager on a team that is expected to win even if you have to give up a certain amount of points to do it. However, many times lines are based on public perception rather than on a number that will make the game a 50/50 proposition. If everyone is wagering on New England, that spread is going to be much bigger than it should actually be. The most difficult issue with betting on a favorite is that the team must do two things—as opposed to underdogs, who simply need to stay within the points range—win and cover the spread. Many times only one of those things will end up happening.
Free $60 in Member Sports Picks No Obligation Click Here
Doubling Down on a Team —this mistake is connected to overvaluing favorites. I can remember wagering on a favorite, then going into half time with my team losing and taking another second-half spread and essentially doubling down, because I could not fathom that a favorite would actually lose a game. Sometimes you pick a bad spread, and adding more money to a losing situation is never a good idea.
Chasing Losses —one of the biggest mistakes I have made over the course of my sports betting career is foolishly chasing losses. Many times I would lose a bet that I thought was supposed to win and then continue betting just to get that money back. Sports betting can become addicting, and if you let your emotions take over you will be betting just to be in action as opposed to betting in order to make a profit. Sometimes it's better to close up shop for the day instead of chasing losses.
Taking Bad Lines —many sports bettors, novice, intermediate and advanced, are guilty of taking bad lines. Gamblers can be notoriously impatient, and they will take a large spread instead of waiting or not betting on the game all together. Handicapping the Heat to win a game is a very different thing than handicapping them to win a game by more than nine. A lot of time bettors do not make that distinction. If the Heat -9.5 is not the number you are looking bet on, wait for it to move, look for a second-half line, or simply do not bet on the game. Those full to half points can be the difference between a win and a loss.
Not Doing Enough Research —when I first started betting I would wager on who I thought was the better team without doing any other research. It took me a few years before I fully realized the difference between straight up and against the spread records. I would just bet without knowing how a team had performed ATS-wise for the season. For example, the San Antonio Spurs eliminated the Dallas Mavericks during the first-round of the 2014 NBA Playoffs, but they managed to cover only one spread in seven tries. Of course, looking at ATS records is not the only research that you should do, but it's a start.
Sports betting is a skill, just like any other hobby you may practice. The key to getting better is to learn from your mistakes and figure out what works and what doesn't. The truth is that many of your initial instincts about sports betting will be wrong, but the more that you bet, the more that you will learn. Remember to wager bet wisely, and may the spread be with you.

Get free picks from any Doc's Sports handicapper – there is no obligation for this offer and no credit card required. Just sign up for an account, and you can use the $60 in free picks for any Doc's Sports Advisory Board handicapper and any sport. Click here to get started now.
Read more articles by George Monroy