Best Sports Betting Systems: Doc's Sports Exclusives Earn Big Wagering Profits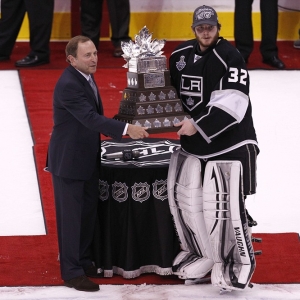 The expert team of handicappers at Doc's Sports runs the gambit when it comes to releasing winning picks for all the games, and when it comes to winning with the best sports betting systems there are three that are second to none. This will be a running feature at Doc's Sports that will cover these three awesome moneymaking betting systems.
Also keep in mind that all three of these proven winners use Doc's Unit Betting System with each of their selections, so you will always employ the proper money management techniques to help ensure a maximum return on investment.
Free $60 in Member Sports Picks No Obligation Click Here
11th Hour Sports
This computer-driven system is known for releasing a high volume of picks each day, every week of the year. While The Software, which is 100 percent driven by statistics, may overwhelm some bettors with the sheer volume of betting opportunities, it will also overwhelm you with its high winning percentage for every major sport.
The overall results for this betting system have been "off the charts" this year in a number of sports. MLB alone is up over $153,000 for $100 bettors wagering on every pick. College football is off to a strong start with winners in 12 of the last 16 days totaling a positive return of $23,000. Going back over the last 135 days of picks, the 11th Hour Sports betting system has returned $127,000 to $100 bettors along for the whole ride. The recent trends have also remained strong with last week's return of $21,692 for all sports.
This is a high-volume betting system that has consistently won over the past several years, and the key to maximizing your return on investment is riding all the ups and downs while avoiding the temptation of trying to pick and choose your spots.
Given the large number of selections that are released by 11th Hour Sports, they will arrive via text a few times a day. Sometimes there may be several plays in each release, or there may just one release with a couple of plays. The goal is to make things as easy as possible for you to take full advantage of this winning system.
Text the word "PICKS" to 29022 to get a free trial of 11th Hour Sports today.
Wiseguy War Room
This system is also information driven, and it is designed to analyze matchups from every conceivable angle. It then uses all that information to produce winning picks. The mastermind behind this system is professional sports bettor Waz, who has become extremely adept at using these sophisticated computer-generated models to line his client's pockets over the past four years.
The new NHL season is underway, and WWR is off to a strong 6-3 start hot on the coattails of a winning season last year. When it comes to handicapping the NHL, Waz knows that it is extremely important to pay close attention to current form given the chemistry involved in scoring goals. Sometimes shots on goal can be a far more important statistic that actual goals scored. It is important to study the whole boxscore to get a true picture of a team's form in any given seven-day window.
Waz will release games across all sports that he personally bets each and every day. Many of picks are released the night before the games to ensure a wide selection of betting options for his clients. All of the daily picks released will be sent to our exclusive Wiseguy War Room members via text message. Most of the year you can expect to receive 2-4 selections a day, but once college basketball starts that number will double in the War Room. College basketball is WWR's top sport, and last season we connected on over 55% of 400+ selections.
WWR invites you to text WISE to 29022 for a free trial at absolutely no cost. Inside the War Room you will have access to selections for each and every sport at one low price.
Western Viper
Serious sports bettors realized that every play is an investment in the long-term goal of receiving a high rate of return on their money. This betting system views things the exact same way, and it is designed to deliver the sharpest moves from the sharpest betting syndicates in the game. Your only concern is finding a bookie that is still willing to take your action.
The Western Viper's run over the last nine days, ending this past Sunday, has produced a positive return of $4,628 for $100 bettors. This system delivered a winning percentage of over 60 percent on a total record of 37-24. Last Saturday in college football, this betting system produced a record of 11-3, and it made a clean 4-0 sweep in its four NFL picks. In 2015 alone, the Western Viper has returned $37,000 to his $100 players along for the ride.
All of the results for this betting system are well documented and fully transparent, so you always know exactly what you are getting for your investment. Once the sharp information comes his way, the Western Viper is ready to put it to work to put even more money in your pocket.
Selections from the Western Viper are released via text on a daily basis, and the actual volume of selections will vary based on the amount of sharp information that comes their way,
Text the word "VIPER" to 29022 to get a free trial of Western Viper today.
Read more articles by Dave Schwab