Sports Betting 101: Wagering Mistakes to Avoid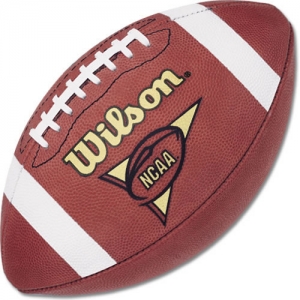 Let's face it, as sports bettors we all have leaks in our system. Everyone gets frustrated over wagers that go the wrong way, and in response some of us begin to make choices that go against our own rules-like betting above our bankroll, doubling down at halftime, or even placing a random bet without handicapping a game. Mistakes and momentary lapses of judgment happen to the best of us, and sometimes placing bad bets is part of the territory and a way to learn. Let's go over a few common areas where bettors make mistakes and could use a bit of improvement.
Free $60 in Member Sports Picks No Obligation Click Here
Betting without handicapping
Nearly every bettor is guilty of placing a bet without really handicapping the game. Most times this mistake involves wagering on your favorite team or going with the higher-profile squad without doing any research. Sure, sometimes that can work out, but placing bets on a hunch or because of favoritism toward one group or another is not a great way to make a profit at the end of the season. The best teams in sports do not usually cover the most spreads. Last year's Super Bowl champion New England Patriots had the ninth-best ATS record in the entire NFL, while Cleveland and Minnesota (non-playoff teams) had the third- and fourth-best marks.
Taking the favorite by default
A huge area where bettor's struggle is by taking the favorite by default. Last season the favorites in the NFL and NBA won their respective games 67 and 69 percent of the time, which is an overwhelming number. Even if bettors do not know those stats, they still "know" that the favored team is the "better" team and should win the game outright most of the time. The only problem with that 67 and 69 percent is that the favorites only covered those games about 47 percent of the time last season. That is not to suggest that bettors shouldn't wager on the favorite, but that taking the favorite by default is not necessarily a good idea since there is a 20 percent chance they will win but not cover the game.
Not setting a limit
Chasing a losing bet with more bets is never a good idea. Many times a particularly bad loss-one of those last-second scores that ruin a bet-will cause a bettor to place a wager he otherwise wouldn't or to make a wager larger than he is used to. Sports betting, at times, is an exercise in discipline, and setting limits and sticking to them can be the difference between being a profitable or losing player. There should be limits and rules to your betting, and no player should be able to run wild throughout the day. Set a losing limit, or a wager limit, or even a total-bet limit during the day.
Betting for the sake of betting
One huge leak a bettor can have in his game is wagering for the sake of wagering. Sports betting can have a different purpose for everyone who bets, and for those that think of it as a hobby, there is nothing wrong with betting just to be in action. However, for those sports bettors that wager to be profitable, betting out of boredom or a need for action is a sure-fire way to break a bankroll in no time. If you are serious about betting, don't place a bet just to place a bet. If you need to be entertained, go watch a movie or play blackjack, because once you start recklessly throwing bets around, stopping may become difficult.
Want free sports betting picks? Doc's Sports has you covered - get $60 worth of picks free from any of Doc's Sports expert handicappers. Click here for free picks (new clients only).
Read more articles by George Monroy