Sports Betting 101: Wagering Mistakes to Avoid
by Chris Vasile - 7/31/2018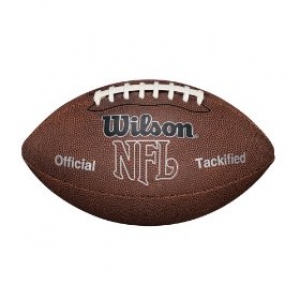 If sports betting was as easy as the movies make it look then we'd all be rich and nobody would need to work a normal 9-5 style job. Unfortunately, taken from experience, sports betting is one of the hardest industries to break through in and consistently perform above average. The amount of time and effort that go into handicapping a full slate of games is extreme, and sometimes the end result isn't what we (sports bettors) want. The reason for that is two-fold. The first reason is just bad handicapping. It's nothing to hang your head about as everyone handicaps a game completely wrong from time to time. The goal is to limit those games and be on the right side more often than not. The second reason is that bettors are prone to making mistakes. Some of the mistakes are more serious than others, while some are just plain dumb, and a bettor should know better. Mistakes and momentary lapses of judgement happen to the best of us, but learning from them is what makes you stronger. Here are some of the common mistakes to avoid starting with the first steps of betting.
Free $60 in Member Sports Picks No Obligation Click Here
Not Line Shopping
I get it. You are just starting out in the betting world and think one sportsbook will be enough to satisfy the urge to throw some money on your favorite team. That's fine. However, if you are doing more than "just throwing money on your favorite team", not line shopping will cost you more of your bankroll than you know. If Site A has the Boston Red Sox at -168, and Site B has the Red Sox at -150, you would be risking 18 more dollars than you need to if you only have access to Site A. That $18 might not seem like a lot of money at the time -- especially if you win -- but over time, that extra vig adds up and takes a toll on the bankroll.
Placing a Wager Without Handicapping
This one should be pretty self explanatory if you have the slightest clue about sports betting. You should never place a bet on a team or individual without handicapping the game to some degree. Most of the time, the mistake that's made is placing a blind wager on your favorite team or siding with the higher-profile team. In sports betting, having a bias about a certain team is not a great way to make money. Only one NFL team has ever gone undefeated, while only two teams have lost every game. This means that even the best teams lose and the garbage teams win a few games per year.
Bankroll Mismanagement
Bankroll management is one of the most important sports betting commandments, yet bettors often forget about it because they are reckless and lack discipline. The key trigger to bankroll mismanagement usually happens when you lose a bet and it's an extremely bad beat (meaningless touchdown or three-pointer for a back-door cover). Once that happens, the bettor will be on tilt and be pissed off and eager to make that money back. They will then "chase" their losses and often risk double in order to turn a profit. This can be very damaging to your bankroll if you are not extremely careful. Another layer to bankroll mismanagement is the staking system. You should never bet more than two percent of your bankroll on a single game. If you are all over the place with your wagering amounts then your bankroll will suffer from extreme ups and downs and you will never be able to maintain a steady account. Stick to your staking method -- whether that's $10, $50, or $100 per game is up to you.
Betting for the Wrong Reasons
One of the biggest mistakes a bettor can make is betting for the wrong reasons. For those of you who are reading this and think of sports betting as a hobby, then there is nothing wrong with having a little action on your favorite team or a marquee sporting event like the Super Bowl. For those of you who are serious about sports betting and want to be shown a profit, betting for the sake of betting is a mistake. If you feel the need to have action because of boredom, this is a sure-fire way to bust on your bankroll. Sports bettors need to be disciplined enough to know when to fire away at a good spot and lay off when nothing catches the eye. There are plenty of other ways to cure boredom and be entertained that will save your bankroll from going up in flames. Go for a walk, watch a movie, or just get away from the computer/betting app and do absolutely anything else that comes to mind.
Placing Too Many Bets
A wise man once told me, 1-0 is better than 2-1. Not many bettors understand that, but it's beyond true.
For example, a 1-0 day with a 3-unit wager will look like this:
Risk: $330, Return: $300, Profit: $300. +3.0-Units betting $100 per unit.

A 2-1 day with three 3-unit plays will look like this.
Risk: 990, Return: $600: Profit: $270. +2.7-Units betting $100 per unit.
It's always exciting to have a handful of bets live during a jam-packed Saturday in College Football or a Sunday during NFL season, but the reality of the matter is that the more bets you make, the lower your chances of actually turning a profit are unless you hit 80 percent of your card.
Sports betting is a marathon not a sprint. One win a day will grow your bankroll steadily and will also keep you from losing your mind and stressing over eight different outcomes.
Doc's Sports is offering $60 worth of member's picks absolutely free - no obligation, no sales people - you don't even have to enter credit card information. You can use this $60 credit any way you please for any handicapper and any sport on Doc's Sports list of expert sports handicappers. Get $60 worth of premium members' picks free .