11th Hour Sports Betting System: Doc's Sports Exclusive Earns Big Wagering Profits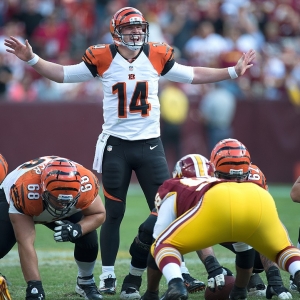 Football season is in full swing, and there is little doubt that this is busiest time of the year for Doc's Sports as one of the most trusted names in sports handicapping since 1971. Backed by a team of expert sports handicappers and proven sports betting systems, they have been putting cash in bettors' pockets for the better part of 45 years.
One of Doc's most successful sports betting systems over the past few years has been 11th Hour Sports. While the intricacies of how this system has continually produced winners since its inception is a bit more complicated to explain, the bottom-line results in terms of a bettor's return on investment is extremely easy to comprehend. The elaborate software system powering 11th Hour Sports is designed to produce winners for every major sport, and so far when it comes to cashing in on football the early results have been more than solid across the board.
Free $60 in Member Sports Picks No Obligation Click Here
Why 11th Hour Sports Works
The betting system at 11th Hour Sports relies heavily on a combination of science and art. The science end of the equation is the computer software behind the scenes; collecting a massive amount of statistical data to thoroughly analyze every single matchup in relation to its posted betting odds. When the degree of probability surrounding any predicted outcome is at its highest, the system will generate an actual selection.
The art of the system lies in the use of Doc's Unit Betting System as a means of proper money management. Unit plays are based on these varying levels of confidence to ensure the maximum amount of value is incorporated into each individual selection. This is also a very easy way to provide bettors with the proper amount to wager on every pick that is released.
One of the most unique aspects of the software behind this betting system is its ability to auto correct after each day based on the recent results. It does not see things in terms of wins or losses, but rather it simply computes the "stats" by constantly updating its database with the most up-to-date information available. This is the key factor in delivering a high winning percentage both in the short term and over the long haul.
Current Betting Tips and Trends
Earlier this year there was a planned redesign at 11th Hour Sports that was referred to as a "Software Enhancer System" that slightly tweaked the way that all the stats were continually being updated. This minor improvement has delivered some pretty impressive results for Major League Baseball over the second half of the regular season.
One of the best ways to track the results at 11th Hour is through its homepage at Doc's Sports. Chip is the mastermind behind this betting system, and he always does a great job at keeping this updated on a daily basis. Every once and awhile he will issue one of his famous "High Alerts" to signal another potentially big day. Earlier in the summer when one of those alerts did go out the net result was a single-day return of $15,720 for $100 bettors following all of the recommended unit plays.
Always keep in mind that the top returns at 11th Hour take place over an extended period of time, and you have to be willing to go along for the whole ride to maximize your return on investment. That being said, there are still those occasions where the money can really pile up over just a couple of days so always stayed tuned for when those "High Alerts" do go out.
11th Hour Sports Recent Results
Chip is thrilled to announce that both the college football season (plus $13,190 for $100 bettors) and the new season in the NFL (plus $7,000) are off to strong starts. With the software completely dialed in over the past 48 days, the total return for $100 bettors came in at plus $110,619 for all the selections that had been released. In the last 23 days alone, this system has returned $50,458, so the outlook for the rest of the year remains bright to say the least. Breaking down the 2016 MLB season, 11th Hour Sports betting system has earned $100 bettors an impressive $97,018.
All the selections that 11th Hour Sports does release are via text, and by design they will come in as close as possible to starting time of the games. Sometimes there may be several plays in each release of the day, or there may just one daily release with a couple of top-unit plays. As mentioned, there are going to be some peaks and valleys with this system, but always keep in mind that 11th Hour Sports has never had a losing year.
To get in on all the action simply text the word "PICKS" to 29022 to get a free trial of 11th Hour Sports today.
Read more articles by Dave Schwab