Best Sports Betting Systems: Doc's Sports Exclusives Earn Big Wagering Profits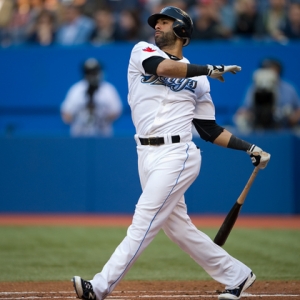 The month of May features the conference finals in both the NBA and NHL playoffs, the early MLB division and pennant races as well as some specialty betting events for horse racing, motor sports and professional golf. All told, it is a great time of the year to build your betting bankroll if you know what you are doing. Unfortunately, that is not the case with the majority of sports bettors today, so a great alternative to generating a profitable return on investment are a pair of sports betting systems offered by Doc's Sports Service.
Free $60 in Member Sports Picks No Obligation Click Here
Both 11th Hour Sports and the Western Viper are top-notch betting systems that can deliver high level profits over an extended period of time. Each one employs a time-tested money management program with the use of Doc's Unit Betting System so you will always know how much to wager on every selection they release.
Both of these systems also feature high-volume betting at its best. So if you are an avid sports bettor looking for a steady supply of daily action across a number of different sports, you have come to the right place. You have to be willing to ride out the lows while cashing in on the highs, but the net results have produced some impressive returns for both 11th Hour Sports and Western Viper over the years.
11th Hour Sports
The basic premise behind this sports betting system is a complex computer program that is simply referred to as "The Software". It is designed to perform a detailed analysis of any game with the use of the timeliest empirical data possible. Every angle of a matchup is covered, and the net result is a selection with a clearly defined winner. Many times these picks are released right before the start of a game, hence the name 11th Hour.
The biggest innovation with "The Software" is the built-in ability to auto adjust the program following a losing day. Oftentimes these reboots have been known to produce an extended run of winners with the net result being a significant boost to your betting bankroll.
Chip at 11th Hour reports that The Software has been dialed in for both the MLB regular season and the NBA Playoffs with a return of plus $17,466 for $100 bettors in four of the previous five days of last week's results. Last year alone with this system's MLB picks, bettors along for the whole ride were up $150,000 following a $100,000 gain in 2014. Season to date in the NBA Playoffs, the return has topped $26,000 for $100 bettors.
All selections are released via text a few times a day, and by design they will come in as close as possible to starting time of the games. Sometimes there may be several plays in each release of the day, or there may just one daily release with a couple of top-unit plays. Peaks and valleys are common with the 11th Hour sports betting system, but always keep in mind that they have never had a losing year.
To get in on all the action simply text the word "PICKS" to 29022 to get a free trial of 11th Hour Sports today.
Western Viper
There is no substitute for proven handicapping skills for any sporting event, and there are no such things as shortcuts when it comes to releasing winning picks. The key point of difference between the Western Viper and most betting systems is the added element of insider information that can have a direct impact on the outcome of a game. The rate of success when you combine both of these crucial elements in the overall process of picking winners has been staggering. As they always say, the proof is in the results.
This system's winning formula relies heavily on an elaborate network of informational outlets that include some of the top sharps and betting syndicates in the sports betting game today. This is the kind of inside dirt that many of the top online sportsbook do not even have access to, and many times it will have a significant impact on the outcome of a game. The overall results have stood the test of time with a winning rate of 59 percent on an average juice of -110.
The real crux of Western Viper's continued success is based on the ability to truly understand "expected value," which is often referred to at +EV in the betting world. The ability to distinguish the difference between positive and negative EV directly equates to the difference between a winning season and a losing one.
Not completely satisfied with a plus $79,421 return for $100 bettors in 2015, the Western Viper just completed some final edits to a new system, and the early results have been impressive with a plus $2,480 return in just three days. This new methodology is focused on cutting out more of the background noise and focusing on cherry picking a ton of sweet spot information that has been back tested through an extensive database. While there is no need to get bogged down in the technical aspect of these changes, you might be interested to know that the last three days of MLB picks alone went 7-1.As an added bonus, look for picks to start being released for the WNBA season.
Do not miss out on these incredible profits and text the word "VIPER" to 29022 to get a free trial of the Western Viper's betting selections to receive the sharpest and positive expected value (+EV) moves from one of the most feared syndicates in the game.
Read more articles by Dave Schwab