Best Sports Betting Systems: Doc's Sports Exclusives Earn Big Wagering Profits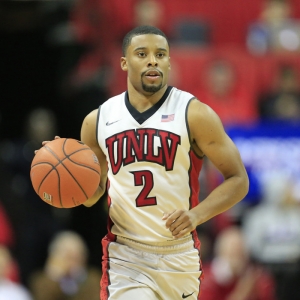 Betting systems tend to be met with a certain level of skepticism by the betting public, and that's sometimes for good reason. A lot of handicappers can come up with a computer program that gets hot and goes on an impressive run. However, the big question you have to ask as a sports bettor is what the system's overall results are over the long haul.
Doc's Sports asked that question awhile back about two betting systems it came across, and both 11th Hour Sports and Western Viper have walked the walk with an impressive long-term return on investment for their loyal customers. Doc's is entering its 45th year in the sports selection business, and the main reason for the company's continued success has been the ability to surround itself with winning handicappers and winning betting systems that consistently bring home the long-term profits that its loyal customers have come to expect.
Free $60 in Member Sports Picks No Obligation Click Here
The main thing that you need to keep in mind when it comes to both of these sports betting systems is that neither is a "get-rich-quick" scheme or a casual play here and there. If you commit yourself for the long-haul by betting every selection, your betting bankroll will reap the rewards.
As an added bonus, each system also employs Doc's Unit Betting System as an effective money management tool. All you need to do is follow the recommended unit play at whatever level you are betting at.
11th Hour Sports
Crunching the numbers on statistics is a vital part of effectively handicapping any sporting event, but the 11th Hour Sports betting system takes this concept to a whole new level. Simply referred to as "The Software", this computer-driven system feeds itself with every imaginable stat surrounding a particular matchup and then sorts though this almost endless array of information to uncover the true factors that will have the biggest impact on the eventual outcome.
As the information is continually fed into the system, the selections tend to come out fast and furious in an "11 hour" fashion as close as possible to the start of the game. The most amazing aspect of The Software behind 11th Hour Sports is the built-in ability to auto-adjust after any losing day. Often times the results following one of these reboots produce a huge return in the next wave of selections.
Sports bettors do not need to get bogged down with the various intricacies of this system, but they are bound to get fired up with the ultimate results. If you go back over the last 209 days, the 11th Hour Sports system has been able to return $131,711 to its $100 bettors along for the ride on every unit play.
Daily selections will arrive via text a few times a day as close as possible to starting time of the games. Sometimes there may be several plays in each release that day, or there may just one release with a couple of plays. Extended winning streaks and, yes, losing streaks are common with the 11 th Hour Sports betting system, but always keep in mind that they have never had a losing year.
Just to put things in better perspective with some recent results, this system earned $100 bettors $11,100 in the NFL Playoffs this year heading into Super Bowl 50. Going back over the last 12 days of selections for all sports, the return has been a phenomenal $21,610. With many of the gains coming in college basketball, one can only imagine how much money will be made when March Madness rolls around. The 11th Hour already has the Super Bowl 50 winner along with selections for a number of props, so to get in on all the action simply text the word "PICKS" to 29022 to get a free trial today.
Western Viper
Insider information when it comes to betting on sports is only as good as the source it came from. What if you could ride the coattails of a sports betting system that has better inside information that the sportsbooks you are constantly trying to beat? How much do you think you could make in a year with access to that kind of information?
The Western Viper has been tearing up the books over the past year by fully utilizing an intricate network of informational outlets that include some of the top sharps and betting syndicates in the sports betting game today. This is the kind of information that will not be posted on the Internet or talked about in sports betting forums. The information that the Western Viper uses to make its picks is true insider dirt that can have a major impact on the outcome of a game.
What really makes the Western Viper so effective at picking winners is the necessary expertise required to analyze all of this inside information and turn it into a viable edge when releasing its selections. The overall results have stood the test of time with a winning rate of 59 percent on an average juice of -110.
All the results of this betting system are posted on the Western Viper page of Doc's Sports website on a daily basis, making things easy to track. The total return in 2015 for $100 bettors making the recommended unit play on every selection was $79, 421. Like any betting system, there are long prosperous runs and dry spells along the way, but it is hard to argue with this system's overall success rate given the high ROI.
Big-unit plays were a strong suit for the Western Viper over the past year with a 12-1 record in this system's 8-unit plays and its bookie-crushing 16-unit plays.
Daily selections from the Western Viperare released via text as soon as they become available. The actual volume of selections remains varied based on the amount of sharp information received that particular day.
Do not miss out on these incredible profits, and text the word "VIPER" to 29022 to get a free trial of the Western Viper's betting selections to receive the sharpest and positive expected value (+EV) moves from one of the most feared syndicates in the game.
Read more articles by Dave Schwab