11th Hour Sports Betting System: Doc's Sports Exclusive Earns Big Wagering Profits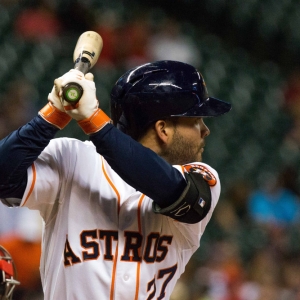 Doc's Sports Services has been touting 11th Hour Sports for some time now as one of the best sport's betting systems around. Now that a new season of MLB betting action is underway, this moneymaking opportunity really steps into the spotlight given its incredible return on investment for this sport over the past three years. Going back to the 2014 MLB season, 11th Hour Sports has generated a +$100,000 return for $100 bettors in each of last three seasons starting with opening day in April right through World Series in the fall. Going back over the first three weeks of MLB games this season, the return on all of this system's baseball selections stands at +$60,693 (trust me, this is not a misprint).
Free $60 in Member Sports Picks No Obligation Click Here
One of the main reasons why avid sports bettors love making money with 11 th Hour Sports is because they make things as easy as possible. With the use of Doc's Unit Betting System , it uses a time-tested money management approach to betting on sports that is designed to capitalize on the value in every selection that is released. You will always know what the recommended unit play is, which, in turn, completely takes away any guess work when it comes to placing your actual bets.
There is always a steady stream of picks for all the major sports, which is what makes 11th Hour Sports so attractive to the active sports bettor that is looking for a large volume of daily betting action. Along with the system's incredible success in MLB games, the total return for $100 bettors in 2015 topped out at +$182,988. The overall results for the last 218 days of selections stands at +$148,921 for daily bettors along for the entire ride. All of 11th Hour Sports' results are documented and continually updated on their home page at Docsports.com , so you will always know exactly where you stand.
Why 11th Hour Sports Works
Today's savvy sports bettor is all about generating the best return possible for their efforts. To gain a deeper understanding of why this betting system works so well, it all comes down to both the science and the art behind the software driving 11th Hour Sports.
The science behind the software is rather complex in its actual design, but it is extremely easy to understand. Massive amounts of statistical data have been collected over the years, and these numbers are continually updated based on every current result on a sport-by-sport basis. This raw data is then filtered and refined to create a thorough breakdown and analysis of any particular matchup in any given sport. A probable outcome is generated, but that is just half the process when it comes to releasing an actual selection.
The art behind this system is the ability to assign a level of confidence to each probable outcome to come up with the corresponding unit play. The real goal of this system is to fully maximize the value of each selection with the correct unit play.
Utilizing a built-in "Software Enhancer System" that allows the program to auto correct itself after any losing day, this added level of 'fine tuning' deserves quite a bit of credit for this system's impressive positive returns in each of the past six years.
When you talk to Chip at 11th Hour Sports, he will be the first one to tell you that this software does not compute things in terms of wins or losses; rather it is strictly designed to collect the most reliable real-time data to continually keep the entire system's database up to date.
The value of this auto correct feature should not be underestimated. Last year early in the season,one of these planned software enhancements was put in place and the system went on to earn $113,987 for $100 bettors on all of its unit selections over the span of 126 days. Chip has been known to release a 'high alert' following one of his system's reboots, and last summer during the 2016 MLB season one of these alerts was followed by a single-day return of $15,720.
11th Hour Sports Recent Results
As mentioned, the new MLB season is off to a blazing start at +$60,000 for $100 bettors, and it does not appear to be slowing down anytime soon. The system missed the mark on Monday with a rare $568 loss, but going back over the last eight days of MLB selections the overall return stands at +$31,352. Going back over the last 39 days of NBA picks, the results are not as nearly impressive as baseball's numbers. However, the system is still in the black at +$3480.
Every selection that 11th Hour Sports does release is via text message, and by design they will come in as close as possible to starting time of the games. Sometimes there may be several plays in each release, or there may just one daily release with a couple of top-unit plays for that particular day. As already mentioned, there are going to be some peaks and valleys with this system, but it would be hard to argue against 11 th Hour Sports overall results, which are some of the best you will find in the sports betting industry today.
To get in on all the action simply text the word "PICKS" to 29022 to get a free trial of 11th Hour Sports today.
Read more articles by Dave Schwab