11th Hour Sports Betting System: Doc's Sports Exclusive Earns Big Wagering Profits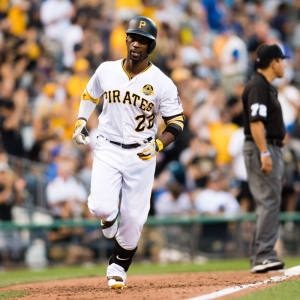 When it comes to sports betting systems for MLB game selections, 11 th Hour Sports has been generating six-figure returns for bettors in each of the past three seasons. And this system is off to an amazing start in 2017 with a positive return of $98,257 for $100 bettors through this past weekend's games. Established six years ago and featured on Doc's Sports Service's website as one of its top-rated betting systems for all major sports, 11 th Hour has been able to generate a positive return in each and every one of those six sports betting seasons.
Free $60 in Member Sports Picks No Obligation Click Here
One of the biggest reasons why avid sports bettors have gravitated to 11 th Hour Sports as their only handicapping service is because of ease of use. Utilizing Doc's Unit Betting System , the system releases each day's selections with the appropriate unit play, and all you have to do is place the bets with your bookmaking service.
Another very popular aspect of this betting system for anyone looking for a high volume of daily action is a steady stream of picks for all the major sports. As one sport's season leads into another, you can always count on 11th Hour Sports to add even more year-round excitement to all the action on the field, court, ice rink or ballpark on almost a daily basis. Best of all, 11th Hour Sports consistently posts and updates its results on its home page at Docsports.com as a highly transparent way to document its incredible return on investment.
Why 11th Hour Sports Works
Today's avid sports bettor is rarely concerned with how any betting system works given the overall complexity of sports betting software these days, but there is a genuine interest in learning more about why a system works.
The science behind the software driving 11th Hour Sports relies heavily on accumulating massive amounts of statistical data that is continually updated with the current results for every sport it releases selections for. This raw data is then filtered and refined to create a thorough breakdown and analysis of any particular matchup on that day's slate. The software then uses the refined data to generate a probable outcome as the initial step in producing an actual selection.
The art behind this system is the ability to add a measure of confidence to each probable outcome to generate an appropriate corresponding betting value. The No. 1 priority of this betting system is to fully maximize the value of each selection it releases with the correct unit play.
The 11th Hour system relies heavily on a built-in "Software Enhancer System" that allows the program to auto correct itself after any losing day. This added layer of 'fine tuning' deserves quite a bit of credit for this system's impressive returns in each of the past six years. Last season one of these planned software enhancements was put in place and the system went on to earn $113,987 for $100 bettors on all of its unit selections over the span of 126 days. On April 30 of this year, 11 th Hour Sports issued one of its highest alerts ever following a system reboot and the following day generated a return of $15,720 for a $100 per recommended unit bet on all the selections that were released.
11th Hour Sports Recent Results
As mentioned above, 11th Hour Sports is well on its way to posting a fourth-straight MLB season with a six-figure return for $100 bettors along for the entire ride, and things continue to heat up in some of the most recent results. Going back over 37 days of MLB picks, the return stands at plus $66,748. This system has made bettors over $20,000 in the last five days of MLB picks, and the three-day return this past weekend stands at plus $9,552. The NBA season may be winding down to a close with the start of the best-of-seven championship series in the next week or so, but going back to the start of the playoffs this system is plus $3,480 with all of its NBA selections.
Every selection that 11th Hour Sports does release is via text and by design they will come in as close as possible to starting time of the games. Sometimes there may be several plays in each release, or there may just one daily release with a couple of top-unit plays for that particular day. Be aware that there are going to be some peaks and valleys with this system, but it would be hard to argue against 11th Hour Sports overall results, which are some of the best you will find in the sports betting industry today.
To get in on all the action simply text the word "PICKS" to 29022 to get a free trial of 11th Hour Sports today.
Read more articles by Dave Schwab