11th Hour Sports Betting System: Doc's Sports Exclusive Earns Big Wagering Profits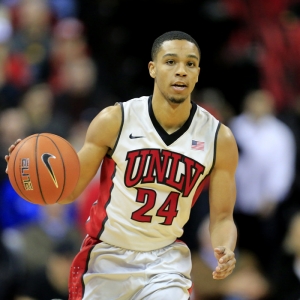 When it comes to a proven system for betting on sports, 11th Hour Sports has never been one to rest on its laurels and bask in its past success. Chip is the mastermind behind one of the most successful sports betting systems around , and heading into the heart of the 2017 sport's betting calendar he is thrilled to announce the recent release of a completely new software upgrade that is designed to improve upon the already strong return on investment that his loyal customers have enjoyed over the past few years.
Free $60 in Member Sports Picks No Obligation Click Here
Doc's Sports Services has been a sports betting industry leader and one of the most trusted names in sports handicapping since 1971, so you know that when they endorse a betting system for their loyal customer base it has got to be one of the best in the business. This system is geared mainly towards the avid sports bettor that is looking for a large volume of daily plays for all the major sports leagues. The positive results at 11th Hour Sports over just the last 150 days or so validate this notion with a plus $86,917 return for $100 bettors wagering on every selection released. In conjunction with Doc's Unit Betting System as a proven money management tool, 11th Hour Sports makes it easy to capitalize of these incredible returns with a recommended unit play for every one of its selections.
The new software system is now in place, so there is no telling how high the actual return at 11th Hour Sports will be over the next 150 days. However, with the enhanced capability to auto adjust following any negative days, Chip is looking to push this return to an even higher level in 2017.
Why 11th Hour Sports Works
It is hard for the average person to fully understand how any complex computer software actually works, and when it comes to software for a sports betting system it is far more important to understand why it works. The easiest way to describe why this betting system works is the perfect combination of science and art. The science aspect of this system focuses strictly on the collection and sorting of massive amounts of statistical data. This data is then sorted and refined to create a thorough analysis of any particular matchup in relation to the posted betting odds.
A predicted outcome is then further analyzed to compute a numerical probability of success. When that probability of success reaches a certain level of confidence, the software will generate an actual selection. This system, in a nutshell, is all about controlling execution independent of the actual outcome.
The art behind this betting system is the built-in ability to make the necessary adjustments when these predicted outcomes are off the mark. Over the course of time, a direct correlation between the probability of success and the actual unit play assigned to each selection has proven to be the main reason why 11th Hour Sports has been able to generate some extremely impressive returns over the past several years.
The simple fact is that the 11th Hour software does not compute things in terms of wins or losses; rather its main focus is collecting real-time data that continually updates the vital stats across the entire system's data base.
Current Betting Tips and Trends
The software system behind 11th Hour Sports has always been continually updated with minor tweaks here and there. That will continue to be the case in light of the new software system in a never-ending attempt to obtain perfection in an imperfect world. Earlier in 2016, following one of these software enhancements, 11th Hour Sports returned a plus $113,987 for $100 bettors over the course of a 126-day timeframe.
The best way to stay on top of what is going on at 11th Hour Sports is the system's landing page on Doc's website . Chip does an excellent job at keeping this page updated on a regular basis, and any time he senses that his system is about to go on a major run he will release one of his famous "High Alerts". Last summer during the MLB season when one of these alerts did go out, the overall return that single day was plus $15,720.
The main thing to always keep in mind is that this sports betting system is built for the long haul, and to maximize your overall return you have to be committed to betting the recommended units on every selection released. Given this overall high volume of action, there are going to be some short negative runs to go along with the extended positive ones. However, since its inception, 11th Hour Sports has never posted a down year.
11th Hour Sports Recent Results
The new software system has been dialed into basketball over the last 20 days with a plus $1300 return for $100 bettors. There have been some down days mixed in with the winners to keep the overall profit a bit less than expected, but things are definitely moving in the right direction. The system was dead on with Atlanta's lopsided victory against Green Bay this past Sunday while most of the betting public gravitated towards the Packers. Chip is already gearing up for another big baseball season when it comes to the system's MLB picks after three straight seasons of producing an overall return in excess of $100,000 for each year.
Every selection that 11th Hour Sports does release is via text, and by design they will come in as close as possible to starting time of the games. Sometimes there may be several plays in each release, or there may just one daily release with a couple of top unit plays for that particular day. As already mentioned, there are going to be some peaks and valleys with this system, but it would be hard to argue against the fact that 11th Hour Sports continues to produce positive returns that are some of the best you will find in the sports betting industry today.
To get in on all the action simply text the word "PICKS" to 29022 to get a free trial of 11th Hour Sports today.
Read more articles by Dave Schwab