Best Sports Betting Systems: Doc's Sports Exclusives Earn Big Wagering Profits
by Doc's Sports - 11/28/2017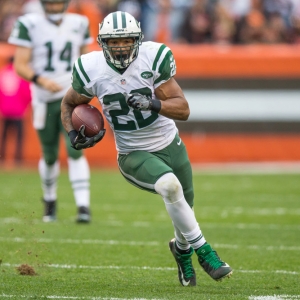 Since 1971, Doc's Sports Service has been a recognized leader and a trusted name in the sports handicapping industry with the goal of providing our loyal customers with winning sports selection packages for all the major sports. This is the time of the year where working with a professional source for winning selections can really dial up the overall return on investment when it comes to the actual bets you place. Two of the best betting systems for avid sports bettors looking for some high-volume action in light of everything that is on the board right now are 11th Hour Sports and Doc's Consensus Picks.
11th Hour Sports
While there is a wealth of information in the form of statistics and betting trends that go into the handicapping process, it is very hard to process all the numbers to drill down to what information can have a direct impact on the outcome of any particular matchup. The complex computer software behind this sports betting system does just that and more.
All of the raw data that is fed into the system is first processed then filtered and refined to produce a thorough analysis of any particular betting matchup on that day's betting board. A probable outcome is released and then fully graded with a recommended unit play in line with Doc's Unit Betting System .
The 11th Hour Sports betting system is designed is to control execution through probability as opposed to focusing on wins and losses. There are any number of factors that can impact the actual results of a game. However, by adhering to the consistent application of all the key analytics that go into selection process, the end result adds up to far more winning plays than losing ones.
Savvy sports bettors do not build their bankrolls by focusing on the nuts and bolts of how a betting system works, but instead they are much more interested in how much money can be won through a high daily volume of unit plays that end up winners.
Some of the recent results for 11th Hour Sports include a plus $6,800 return for $100 bettors following all the recommended unit plays behind its recently updated NFL software. This past Saturday's return for college football alone was plus $4,990. Going back over the past nine days for all the selections that have been released, the return stands at plus $6,199. This system has produced four straight seasons of six-digit returns for its MLB selections, including an amazing $132,821 return for this past year.
Each selection that 11th Hour Sports does release is sent via text as close as possible to starting time of the games. There may be several plays in each release, or there may just one release with a couple of top unit plays for that particular day. Be aware that there are going to be some peaks and valleys with this system, but it would be hard to argue against the overall results that 11th Hour Sports has produced since its inception. Time and time again, this system has proven itself to be of the best you will find in the sports betting industry today.
To get in on all the action simply text the word "PICKS" to 29022 to get a free trial of 11th Hour Sports today.
Doc's Consensus Picks
As part of our sports selection offerings for 2017, Doc's Sports decided to put together a collective gathering of some of the top handicapping minds in the country in the form of consensus picks across a wide array of sports betting events. This unique selection package compiles these consensus picks into a clearly defined play with the use of Doc's Unit Betting System at a very attractive price point per pick. It would be next to impossible to find this kind of value in a betting package that brings together a collective consensus of the 'best of the best' in today's professional sports handicapping world.
Doc's Consensus Picks may sound great on paper, but the ultimate proof is in the return on investment that this system has been able to generate so far. When it comes to picks for the NBA, $100 bettors are up $4,950 season to date. The overall return on college basketball has been even better at plus $5,916 through Monday night's results. When it comes to high-unit plays, Doc's has gone 10-5 in its last 15 selections at the 8-unit level. The consensus picks system is also on a 10-3 run for 7-unit plays through Monday's results.
You can get a free, no obligation trial of Doc's Consensus Picks by simply texting the word CONSENSUS to the number 29022.
All of the selections will arrive via text message the day of the game for daily picks in the NBA and NHL as well as for the new college basketball season. This week, we are featuring picks for the championship Saturday in college football and Week 13 in the NFL. When it comes to selections for college football and the NFL, consensus picks are timed to be released when the value in the betting line is at its best. This unique selection package will include unit betting recommendations for point spread bets, totals, moneylines and even first half bets.