Best Sports Betting Systems: Doc's Sports Exclusives Earn Big Wagering Profits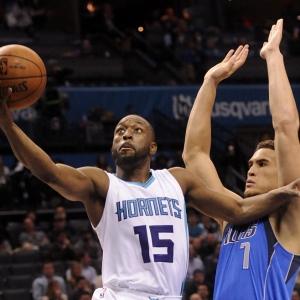 Doc's Sports Service has been a recognized leader and a trusted name in the sports handicapping industry since 1971 with the sole purpose of providing our loyal customers with winning sports selection packages for all the major sports. One of the best ways to earn a high return on investment is through the use of a sports betting system that combines today's highly sophisticated computer technology with good old-fashioned handicapping skills to crank out a steady supply of winning picks. Two of the best betting systems for avid sports bettors looking for some high volume betting action are 11th Hour Sports and Doc's Consensus Picks.
Free $60 in Member MLB Picks No Obligation Click Here
11th Hour Sports
This betting system utilizes a complex software package that is designed to gather a very wide range of statistical data that is continually updated with real time results. All of this raw data is then processed, filtered and refined to produce a thorough analysis of any particular betting matchup on that day's slate. A predicted outcome is determined along with a recommended unit play based on the confidence level of that selection.
The primary goal of 11th Hour is to control execution as opposed to focusing on wins and losses. Any number of factors can impact the actual results of a game. However, the consistent application of all the key analytics that go into selection process add up to far more winning plays than losing ones.
Savvy sports bettors are not really concerned with how a betting system produces its pick. The main concern is how much money can be won by following the recommended unit play on each and every selection that is released.
The overall return for the recent MLB season heading into the 2017 World Series was an incredible plus $137,022 for $100 bettors along for the whole ride. This was the fourth consecutive year that 11th Hour Sports posted a six-figure gain for baseball. In the last 14 days for all sports, the return stands at plus $3784 and through the first seven weeks of the NFL season, $100 bettors have pocketed a gain of $8170.
Each selection that 11th Hour Sports does release is sent via text as close as possible to starting time of the games. There may be several plays in each release, or there may just one release with a couple of top unit plays for that particular day. Be aware that there are going to be some peaks and valleys with this system, but it would be hard to argue against the overall results that 11th Hour Sports has produced since its inception. Time and time again, this system has proven itself to be of the best you will find in the sports betting industry today.
To get in on all the action simply text the word "PICKS" to 29022 to get a free trial of 11th Hour Sports today.
Doc's Consensus Picks
New for 2017 at Doc's Sports is a collective gathering of some of the top handicapping minds in the country in the form of consensus picks for a wide range of sports betting events. The betting experts at Doc's have taken the time to compile the best consensus picks into one very attractive betting selection package at a fraction of what it would cost to try and gather this type of information on your own.
Once again, the proof that Doc's Consensus Picks can put more money in your pocket is in the recent results. The NBA season has just gotten underway and the early return for $100 bettors stands at plus $3540. The first half of the college football season has been even better with a plus $6169 return on all of the recommended unit plays. Overall, plays rated to 7 or 8 units have gone 24-13 over the past 37 selections. This past Monday's picks alone went 3-1 for a return of plus $1240.
You can get a free, no obligation trial of Doc's Consensus Picks by simply texting the word CONSENSUS to the number 29022.
All of the selections will arrive via text message the day of the game for daily picks in the NBA and NHL as well as for the upcoming college basketball season. This week, we are featuring picks for the 2017 MLB World Series. When it comes to selections for college football and the NFL, the consensus picks will be sent a couple days before the games when the line value is at its best. This unique selection package will include unit betting recommendations for point spread bets, totals, moneylines and even first half bets.
Read more articles by Dave Schwab