Best Sports Betting Systems: Doc's Sports Exclusives Earn Big Wagering Profits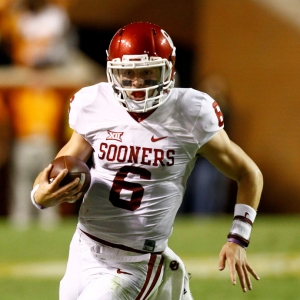 When it comes to winning money betting on sports, Doc's Sports Service has been a recognized leader and a trusted name in the sports handicapping industry since 1971. As they close out their 46th year in business, the main priority of their entire team of professional handicappers is to provide a legion of loyal customers with winning sports selection packages for all the major sports. This selection service includes a pair of proven sports betting systems in 11th Hour Sports and Doc's Consensus Picks that are each going to provide a very impressive return on investment for the 2018 sports betting calendar.
Free $60 in Member Sports Picks No Obligation Click Here
11th Hour Sports
This time-tested computer software-driven sports betting system made MLB bettors quite a bit of money this year with an overall return of plus $132,821 for every $100 bettor that followed all of their recommended unit plays in conjunction with Doc's Unit Betting System . This was the fourth consecutive MLB season where the overall return reached six figures.
While that figure alone should be enough to get everyone reading this onboard for 2018, Chip at 11th Hour Sports has also excelled at putting money in bettors' pockets across all the major betting sports. This system has produced a positive return for bettors staying onboard for the whole ride each and every year since its inception.
One very important thing to keep in mind about 11th Hour Sports when it comes to understanding why this system works so well is the software's ability to generate an immense gathering of statistical information that is constantly updated, filtered and condensed into the different variables and factors that can have the biggest impact on the outcome of any game. This system does not measure itself in terms of win and losses but rather in the quality of the empirical data it uses to release any selection.
The second thing to remember is that every selection 11th Hour Sports does release comes with a recommended unit play that is calculated to maximize the overall value of that pick. You will always know exactly how much to bet on every selection in each daily package based on your particular unit betting amount. All the documented results on 11 th Hour's landing page on Doc's website are based on a $100/unit wager.
Most high-volume sports bettors are only concerned with actual results, and this is where this system should really win you over. Year-to-date in college football heading into the final round of bowl games, the overall return is plus $34,495. While the overall returns in the NFL have not been as lucrative, 11th Hour is still up $2,650 heading into the final week of the regular season. College basketball is just getting started with a plus $1220 return in nonconference play.
Each selection that 11th Hour Sports does release is sent via text as close as possible to starting time of the games. There may be several plays in each release, or there may just one release with a couple of top unit plays for that particular day. Be aware that there are going to be some peaks and valleys with this system, but it would be hard to argue against the overall results that 11th Hour Sports has produced over the past six years. Time and time again, this system has proven itself to be of the best betting selection values you will find in the sports betting industry today.
To get in on all the action simply text the word "PICKS" to 29022 to get a free trial of 11th Hour Sports today.
Doc's Consensus Picks
In an effort to tap into the winning traits from the 'best of the best' when it comes to professional sports handicapping, Doc's decided to develop a betting system that combines this incredible wealth of knowledge and information into consensus picks across a wide array of sports betting events. This 'one of a kind' sports betting selection package compiles these consensus picks into a clearly defined overall play with the use of Doc's Unit Betting System at a very attractive price point per pick. The value alone in gaining fast and easy access to this kind of betting power provides that clearly defined edge against the sportsbooks and local bookmakers that every avid sports bettor always dreams about.
The concept behind Doc's Consensus Picks does sound great on paper, but once again high-volume bettors are only interested in actual documented results. The system's goal is to produce a 58 to 63 percent winning rate across all the selections released in a sports calendar year. In turn, this should maximize your return on investment in light of the overall volume of picks that are released. Some of the more recent results include a plus $9,499 return for college football and a 24-13 run for 7-Unit plays across all sports.
You can get a free, no obligation trial of Doc's Consensus Picks by simply texting the word CONSENSUS to the number 29022.
All of the selections will arrive via text message the day of the game for daily picks in the NBA and NHL as well as for college basketball. This special holiday week, they are featuring picks for rest of the college football bowl season as well as Week 17 in the NFL. When it comes to selections for college football and the NFL, the consensus picks are timed to be released when the value in the betting line is at its best. This unique selection package will include unit betting recommendations for point spread bets, totals, moneylines and even first half bets.
Read more articles by Dave Schwab