2017 Minnesota Twins Predictions and Odds to Win the World Series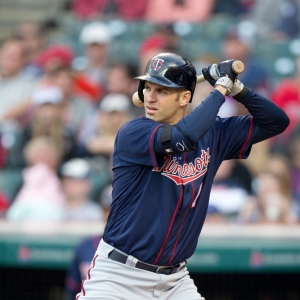 It has been a rough stretch of history for the Minnesota Twins - even though they got out of that miserable prison of a home field they were forced to endure for so long. In 2010 they won the AL Central - their sixth divisional crown in nine years. And then the bottom fell out. They have been truly awful since. The year 2015, with 83 wins, offered a brief and surprising glimmer of hope, but last year they snuffed out all hope as they returned to the cellar with an MLB-worst 59 wins.
There is some direction, some promise, and some reason for at least a little hope, but it has been a slow, painful grind, and it's far from over yet. The question isn't whether the Twins can be relevant this year. It's whether they can take a step forward towards relevance at some point in the future. Put another way, they can't be any worse than they were last year, but how much better can they be?
Free $60 in Member MLB Picks No Obligation Click Here
One bit of good news is that they overhauled their front office. General Manager Terry Ryan didn't survive last year's debacle, and the new regime at least knows how to win in other organizations. Will it be enough?
Twins 2017 Projected Lineup
There is some power on this team. Second baseman Brian Dozier had 42 home runs, and third baseman and outfielder Miguel Sano can go deep often as well. Sano strikes out at an alarming rate, though - 187 times in just 437 at-bats - so his usefulness isn't all it could be. It's a bit of a wonder that Dozier is here, actually. He's their best player at this point, but with the mess that they have on the mound they worked hard this offseason to try to trade him for pitching help. It will be interesting to see how Dozier bounces back from what had to be a serious offseason distraction. The distraction isn't likely to end, either - Dozier will be on the market all season if a contender needs a bat badly enough to part with some current and future pitching help.
It wasn't a particularly active offseason, but the team does feel that they upgraded at catcher. Kurt Suzuki is out, and Jason Castro from the Astros has replaced him. Beyond that they remained less than aggressive - in part because they are paying Joe Mauer so much money that it is crippling. Without injections of talent from outside, they need to rely on their youngsters starting to find their way. Chief on that list is Byron Buxton, a blue chip prospect who the team really hoped would be more useful at the major league level now that he is 23. He was solid at the end of the year last year after spending much of the season in the minors, so there could be - and needs to be - something to build on. Others, like Max Kepler and Jorge Polanco, don't have the upside that Buxton does, but they still have the chance to be useful and would certainly be given the chance on this dud of a lineup if they proved worthwhile.
Joe Mauer is still only 33 and hasn't been catching since the 2013 season, but he is playing the last year or two like there isn't much left in the tank. The three-time batting champ hit only .261 last year and certainly isn't earning the $184 million deal, eight-year deal he signed in 2010. It expires after the 2018 season, and unless he rediscovers his stroke the team will be counting the seconds until he and his payroll crushing salary are gone. Mauer is yet more proof of the biggest flaw in baseball - too often guys don't get their big contract until they are too old to earn it.
Twins 2017 Projected Rotation and Closer
When Ervin Santana is your ace you just aren't going to have a great pitching staff. It's that simple, really. Hector Santiago is the token lefty on the staff, Phil Hughes is coming back from serious surgery, and Kyle Gibson, Tyler Duffey and newly-acquired Ryan Vogelsong will try to make up a rotation. Perhaps the most intriguing starter - and that's not saying much - is youngster Jose Berrios. He put up decent numbers in Triple-A but was a total mess in the majors. Hopefully he can be better when given a chance. Either way, this rotation doesn't bring a whole lot to the table. They aren't going to steal a whole lot of games.
The bullpen? It sucks, too. Brandon Kintzler is the closer, and there isn't really a guy in the whole group that will bring fear to opposing hitters. The best that they can hope for is that the bullpen isn't too bad.
Twins Futures Odds
Not surprisingly, the Twins are not a favorite of the oddsmakers and the betting public. At +2000 to win the AL Central at BetOnline they are given virtually no chance at success. At +6600 to win the American League pennant they have a better chance than only Oakland (+8000). And only San Diego and Cincinnati (Both +20000) have longer odds than Minnesota's +15000 to win the World Series. Those are huge, potentially life-changing payoffs, and there is not a reason in the world to bet on any of them.
Despite their likely struggles, the Twins do have some representation on the board in player futures. Miguel Sano is fairly competitive on the home run leader prop board at +2500, which puts him behind only 13 players in all of baseball. Brian Dozier sits as a much longer shot to win the American League MVP at +6600.
Twins 2017 Predictions
The season win total is set at 74.5. That seems optimistic. This team is slowly making progress, but they aren't ready for primetime yet. The division is lousy beyond the top, so there is a chance they could pass a team or two along the way, but they will be a long way from competitive yet. A year or two from now maybe, but not now.
How about $60 worth of member's baseball picks absolutely free? - You can use this $60 credit for any of our top MLB handicappers. Get on board now. Doc's Sports offers free MLB predictions every day from Opening Day through the playoffs and World Series .
Read more articles by Trevor Whenham