Best Sports Betting Systems: Doc's Sports Exclusives Earn Big Wagering Profits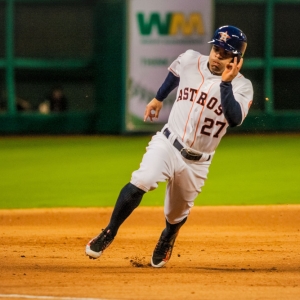 For the past 47 years, Doc's Sports Service has been helping sports bettors earn the best possible return on your investment. They offer in-house handicapping experts, direct access to some of the top outside handicappers in the nation, and more recently a pair of betting systems that help you put the sportsbook's money in your pocket. The sports betting industry has radically evolved over these past five decades, but Doc's mission to deliver winning selections on a consistent basis remains its primary goal. The following two sports betting systems have clearly demonstrated the ability to meet these criteria.
Claim your 100% Xbet
Signup Bonus
CLICK HERE
Chip at 11th Hour Sports is busy gearing up for another season of baseball. He offers a daily selection package of his top MLB plays over the course of this extended seven-month run. Last season's incredible return topped out at plus $132,821 for $100 bettors that followed every recommended unit play for the entire MLB selection package. This was the fourth-straight MLB season where 11th Hour Sports' overall return on investment reached six figures.
While the system's MLB return alone is worth the price of admission, Chip has tailored his software package to spit out winning selections for all the major sports. This past football season in an effort to mirror his system's MLB success, he added The Coach (an actual former NFL and college football head coach) to the mix. He also developed an improved version of his college football and NFL betting software. In the first eight weeks of selections following each of these measures, the return to $100 bettors was $44,735.
The basic premise behind 11th Hour Sports as a computer software betting system is the ability to gather and process an immense amount of statistical data that is constantly updated, filtered and condensed. The system only focuses on the most important variables and factors that can have an impact on the outcome of a game. Chip will be the first one to tell you that 11th Hour Sports does not measure itself in terms of win and losses but rather in the quality of the empirical data it uses to release any selection.
Every selection that is released employs Doc's Unit Betting System . The recommended unit play ensures that the system is maximizing the overall value of each and every selection. This also makes things extremely easy on your end as a sports bettor when it comes to placing the bets.
Transparency is another key aspect of this betting system. Chip does an excellent job of consistently updating his home page at Doc's with 11th Hour Sports most recent results. Going back to this year's Super Bowl, the single-day return for $100 bettors following the recommended unit plays on 11 game selections and 14 prop bets $10,380. Not bad for one day's work.
Each selection that 11th Hour Sports does release is sent via text as close as possible to starting time of the games. There may be several plays in each release, or there may just one release with a couple of top unit plays for that particular day. Be aware that there are going to be some peaks and valleys with this system. However, the overall results that 11th Hour Sports has produced over the past six years speak for themselves. There is no better value on the market today when it comes to meeting the needs of today's avid sports betting enthusiast.
To get in on all the action simply text the word "PICKS" to 29022 to get a free trial of 11th Hour Sports today.
In that never-ending effort to add value to its selection service, Doc's Sports came up with an innovative way of gathering the collective talent of its long-tenured association with the nation's best sports handicappers into a system that relies on betting the consensus. This group brings an incredible wealth of knowledge and information to the table as the 'best of the best' in sports handicapping, so Doc's devised a way to turn these skills into cold, hard cash for its loyal customers over a wide selection of betting options.
These consensus picks have been bundled into a weekly offering at one, low affordable price. Every pick has been combined with Doc's Unit Betting System to produce an appropriate unit play. Doc's Consensus Picks was a new offering for 2017, and bigger and better things are in the works for 2018.
Backing up the theory of value in consensus picks are some impressive results. Going back to the college football season, the overall return for $100 bettors was plus $9849. Going back over the last 24 days of all selections, the running return stands at plus $3,444. This is a bit lower than expectations, but the system did crank out a 9-3 record on its 7-unit picks during the same span of days. The stated goal of Doc's Consensus Picks is to produce a winning rate of 58 to 63 percent across all the selections released.
You can get a free, no obligation trial of Doc's Consensus Picks by simply texting the word CONSENSUS to the number 29022.
All the selections are sent via text message the day of the game for daily picks in the NBA and NHL as well as for college basketball. Starting in April, daily MLB picks will be added to the mix. This unique selection package will include unit betting recommendations for pointspread bets, totals, moneylines and on occasion first half bets depending on the game.
Read more articles by Dave Schwab