Football Betting: Keys to Money Management for Football Season
by Trevor Whenham - 9/8/2010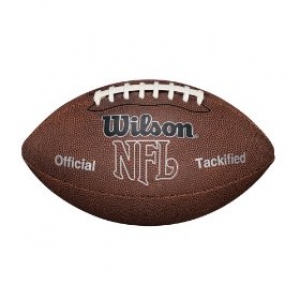 You've probably read articles about bankroll and money management. Heck, if you have been coming to this site for a while then you have probably read a bankroll management article by me already. This is one of those subjects that you can never read too much about. Money management is easily and unquestionably the single most important aspect of sports betting. It doesn't matter how good you are at picking winners if you can't take care of your cash. As we get ready for this football season, here are seven questions to ask yourself. They are simple and mostly obvious, but a lot of people just don't manage their money well, so it never hurts to evaluate what you do:
Get a FREE 50% Signup Bonus at Bookmaker Sportsbook - Click Here
Can you afford to lose it all? - No one sets out to lose their money when they begin a new season - if they do then they are in the wrong game. The reality, though, is that even the best handicapper can hit a rough patch, and that losing streak can empty out a bankroll. If you are betting with money that you can't afford to lose - money that you need to pay rent or buy groceries - then you're just an idiot. There is no way that you can make your best betting decisions when you have your basic survival riding on the outcome. It might seem like a heroic or romantic way to go about things, but it's just stupid.
Is your bankroll on hand? - It's one thing to say that you have a $1000 bankroll. It's another thing entirely to have that $1000 available and ready to bet whenever you need it. It's not good enough to just say that you have a bankroll without consciously setting it aside and having it ready to go. There are a couple of good reasons for this. First, if it's not on hand then it might not be available when you need it and you can miss an opportunity. Second, a big part of the reason to have a healthy bankroll is for the psychological benefit - you know that you can easily afford to lose a few bets in a row without even putting a dent in your bankroll. If you haven't actually gathered your bankroll together then you don't have this important benefit. Finally, if you don't have your bankroll gathered together then you can easily lose more than you mean to because you can't easily keep track of where you are at.
Is it where it needs to be? - It does no good to have a good bankroll if it isn't where you need it to be when you need to make a bet. If you like to bet live then that bankroll needs to be available in cash. If you bet online then you need your online account funded - preferably a few different books so you can jump on the best price for each game you are interested in.
What kind of bets are you making? - Your size of your bankroll is determined in part by the types of bets you are making. If you bet on longshots then your winning percentage is going to be low, and you need to have a deep roll because long losing streaks are a mathematical certainty. Other bettors can reasonably expect a much higher winning percentage, so they may be comfortable with a smaller bankroll. You also need to consider the number of games you like to bet in a weekend. If you only bet a game or two each weekend then you probably need a smaller roll then if you bet a dozen games because you'll have less money at risk at one time.
What's your bet size? - Here's a complex concept for you - the bigger your bet size is, the bigger your bankroll is going to be. I'm not going to tell you what multiple of your bet size your bankroll should be because there are lots of opinions about that, and there is no right answer. All I will say is that the biggest mistake that is made by bettors is when they have two few units in their bankroll and they can't weather a downturn. The more units you have, the more you have left to make back the money you have lost after your slump ends.
How are you keeping track of your progress? - I am a huge proponent of record-keeping. I don't care how you do it - a spreadsheet, a notebook, a pile of napkins, or the covers of matchbooks. All I care about is that you are keeping track of every bet you make - who you bet on, what the line was, the result, and where your bankroll is after the game. By doing this you can accurately determine where you are and whether you need to increase or decrease your unit size. You can also spot the places where you are leaking money, and the places where you have been particularly successful.
How are you going to keep your cool? - Your going to have rough times. Really rough. You know the type - your team fails to cover a spread by a point because they let the third stringers play the last 10 minutes after opening up a big lead, a bone-headed coaching mistake costs you a win, or a referee robs you of your profit with an obviously incorrect call. Sports betting has the ability to make you madder than you have ever been before. The thing that determines how successful you will be as a bettor is how you handle that frustration. Successful bettors find a way to move past it, clear their head, and try again the next day. Losing bettors let the frustration affect their mood and decision making and make stupid decisions as a result that pummel their bankroll. Only you know what will work for you, but having a way to let the past be the past is a key to your success, and to your effective bankroll management.