Sports Betting 101: How to Wager on Baseball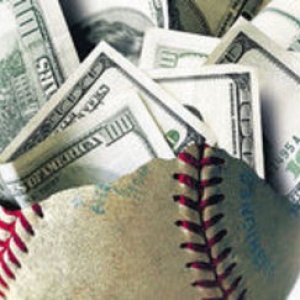 Baseball betting can look complicated at first glance, particularly if you are new to sports betting. The lack of a traditional point spread can throw some bettors off. However, according to most experts, baseball may be the easiest sport to wager on. Starting pitching plays a huge role in handicapping a game, and certain pitchers will provide such a huge edge that bettors can go on long streaks without picking a loser. The 2015 MLB season just got underway, so let's go over a few tips for wagering on MLB baseball.
Moneyline : baseball does not use a traditional point spread and relies on moneyline and runline. A moneyline is simply a wager that a certain team will win the game. Most baseball moneylines range from -105 all the way up to -350 or more. Essentially, those numbers are the amount a bettor must bet in order to win $100. A -350 line would require a $350 bet in order to win $100. And, of course, baseball has positive moneylines for underdogs, which range from +105 up to +350 or more. If you play a +350 dog and win your bet, you get paid $350.
Runline : baseball runlines are simple to understand because they only come in two forms: -1.5 and +1.5 runs. The wager is similar to a point spread, but the line never changes from game to game. A bettor can either wager on the favorite to win by 1.5 runs or on the underdog to not lose by 1.5 runs. Most MLB games end by a one-run margin, so taking the +1.5 sounds like a great situation, right? The only catch is that taking the extra runs will cost you. In a recent matchup the Toronto Blue Jays were -200 on the +1.5 run line, while the New York Yankees were receiving +170 on the -1.5 run line.
First Five Innings : this wager is similar to a normal wager but only concerns the first five innings of the game. Sportsbooks will have moneylines, a runline usually consisting of .5 or 1, and a totals wager that is in the area of three to five runs. This wager is great for those teams with excellent starting pitching but weaker middle relievers and closers.
Totals : this wager is the same as in any other totals bet in sports and is concerned with the combined score of a game. A bettor can either wager on the "over" or "under" for both teams combined or for each individual team. Baseball totals can range from six runs, when two dominant pitchers are involved, to 11 or 12 runs when two powerhouse offenses are playing.
Grand Salami : the Grand Salami is a fun bet and a great way to mix things up over the course of a long baseball season. The wager is a totals bet that takes every single game of the day into account. The line will range from the 60s all the way up to the 120s, depending on the number of teams playing on a certain day. Betting on a Grand Salami is an excellent way to stay in action for an entire day without having to wager on every single game.
The handicappers at Doc's Sports are offering $60 worth of member's baseball picks absolutely free - no obligation, no sales people - Sign up here for free baseball picks. Also, for a limited time only get three MLB handicappers for the price of one. Click here for details.
Read more articles by George Monroy