2016 NHL Stanley Cup Predictions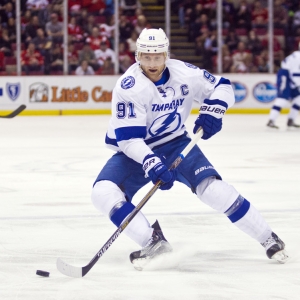 The dust has barely settled on the Stanley Cup Finals. There is probably still stale beer in the Stanley Cup. The Chicago Blackhawks have taken home yet another championship trophy - their third in six years - after a hard-fought battle with the Tampa Bay Lightning. While the next meaningful game of hockey won't be played for months, it's never too soon to take a look at which team could be next to hoist the Cup. As an added bonus, Bovada has already posted futures odds for the 2016 Stanley Cup winner, so we can even bet on the outcome if we wanted to. Let's take a look:
Free $60 in Member NHL Picks No Obligation Click Here
Chicago Blackhawks (7/1): We know by now that this team is built to win and that there is no reason to think that they won't keep doing it. The core is outstanding, the coaching is superb, and they know how to win. At this point, though, I find it very tough to imagine a team being able to win back-to-back Cups unless they are truly exceptional. The playoffs are so long and so incredibly grueling that it's just too hard to endure them at the level required two years in a row. The Blackhawks and Kings have both shown us that lately, and I expect Chicago to do so again. I'm obviously not saying that they can't win, but after what they have been through it will be tough for them to win, and that makes it hard to embrace them as favorites.
New York Rangers (8/1): I just don't like this team. At all. They had no excuse not to win the East this year, but they came up short - largely because they just didn't want it badly enough. They had career years from key players, and they rely on some less-than-young players, too. I don't trust them to be better next year than they were this year, and this year they weren't good enough. At this price - and even at a significantly higher one - I'll pass.
Anaheim Ducks (10/1): Anaheim is a very good team and could easily have been where Chicago is. Without making a change or two this offseason, though, I'm not sure that they warrant this price. They will absolutely be contenders, but they seem more like a 15/1 team than a 10/1 one in my eyes.
St. Louis Blues (12/1): The Blues have a team that should absolutely be able to win the Stanley Cup. That has been true the last couple of years, too, though, and they have managed to do absolutely nothing once the playoffs began. They stuck with Ken Hitchcock as their coach, and the core of the team is largely the same as it was, so why should we expect this team to do what the others before them have failed to? I respect what they could be, but I can't help but be tentative regarding the squad at this point.
Tampa Bay Lightning (12/1): This is just a beginning for the Tampa Bay team. They ran out of gas in the Finals, but they are young and talented and are going to be a force for years to come. In the NHL teams need to learn how to win before they can win, and Tampa Bay got the best education possible this year. I am nervous about them next year for the same reason I am nervous about Chicago - the next season comes fast after such a brutal, long season ends. The East is an easier place to play than the West, though, and they are young and resilient. I like this price.
L.A. Kings (14/1): The Kings had an off year, but have still won two of the last four Cups and have to be seen as a factor. With no postseason they are going to be rested, and the core is still the strong one that has done so much in the postseason. The price here is fair.
New York Islanders (22/1): Now we are beyond the top-tier teams, so it is time to start looking for value. The Islanders had a solid playoff performance this year and are only going to get better. They get a new building, and they will be able to build on what has become a very good core. They probably still have another step or two to climb before reaching the top, but in the East they will be a factor.
Edmonton Oilers (33/1): There will be a lot of hype here thanks to Connor McDavid. They have the best coaching they have had in a long time, new management, a talented-but-underachieving core of young players, and almost certainly the best player of his generation about to join them. There is a lot to like. They still need to address some issues, though - most notably on defense and in goal. They also need to learn how to win - something that this franchise hasn't done in a long, long time. Are they a playoff team? Probably. A contender? not yet. Soon, but not yet.
Dallas Stars (66/1): You always need to have a long shot in the mix, and for me it's Dallas at this very fat price. Last year was a massive disappointment for the Stars. Injuries were a huge factor, though. They have a very talented offensive core and good talent elsewhere. They are well-coached, too. This is a team that is very capable of taking a massive step forward this year. They are not a top-level contender, but they are also far from a team that deserves this price, too. There is major value here.
Get free picks from any Doc's Sports handicapper - there is no obligation for this offer and no credit card required. Just sign up for an account, and you can use the $60 in free picks for any Doc's Sports Advisory Board handicapper and any sport. Click here to get started now.
Read more articles by Trevor Whenham