2017 NHL Stanley Cup Predictions with Futures Odds and Expert Analysis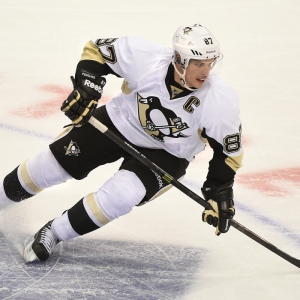 You almost never see a logjam like this in futures for any sport. The NHL is so wide open and unclear at the halfway point of the season that seven teams are functionally tied with the best chances of winning the Stanley Cup. In other words, oddsmakers and bettors have no idea what is going to happen. And with good reason. There are a lot of strong teams this year but none that have separated themselves from the pack and proven themselves unstoppable. The crazy thing is that the eventual champion might not even be one of these seven teams - anything could happen this year. Here's how things set up at this point:
Free $60 in Member NHL Picks No Obligation Click Here
Pittsburgh Penguins (+700): They get the slight nod over the rest of the pack because they are defending champions. The team is in a mini-slump right now - they just lost all three games of a road trip, and top defenseman Kris Letang, who has already missed a dozen games this year, was hurt again early in the third of those losses. They also face the challenge of playing in the brutally-tough Metropolitan Division. With four elite teams in the group, one of them is going to wind up as a wild card, and that will make it much tougher to advance far. Pittsburgh is currently tied for third and fourth with the Rangers, though with two games in hand.
There's no need to panic, though. They have the best player on the planet in Sidney Crosby, and he is leading the league in goals and second in points. Evgeni Malkin is tied in points with Crosby, and Phil Kessel isn't far behind. Defenseman Justin Schultz, who the Oilers finally gave up on last year, has really found his stride and is scoring more than a point a game since Dec. 1. Goaltending is a split tale - rookie Matt Murray has been excellent, but Marc-Andre Fleury is struggling. They clearly have the pieces to be a top contender.
The biggest concern, perhaps, is that they had to play so much hockey last year, and their top two played in the World Cup as well, so fatigue could be a real issue. And repeating as champions is brutally tough - the last team to do so was Detroit in 1997 and 1998. Finally, they are below .500 on the road at 8-9-3. That's certainly a concern - especially if they win up as a wild card and don't have home-ice advantage at all in the playoffs. Add it all up, and while I like a lot about this team and respect their chances immensely, I can't get excited about them as a favorite.
Chicago Blackhawks (+800): The Blackhawks won in 2013 and 2015, so according to the pattern they are due. The biggest advantage they have this year was a huge disadvantage for them in the past - they are in the Western Conference. Minnesota is the only other team from that group on this list, and several of the traditional top powers in that conference seem a step behind their best. There are concerns with their top players here, though - Jonathan Toews is well below a typical season's production, and Brent Seabrook is turning rapidly into a defensive liability. There is still plenty to like, and they have so much experience to draw on, but I just don't feel like this is their year.
Columbus Blue Jackets (+800): You can color me skeptical. Their almost endless winning streak was very impressive, and John Tortorella has this team believing in themselves. They have far too many guys playing well above expectations, though, and I just don't trust that to last until June. I don't expect them to survive the first round of the playoffs - not that there is a lot of shame in an early exit in that brutal Metropolitan.
Minnesota Wild (+800): I can't believe I am saying this, but at this point I like Minnesota to win the Stanley Cup. They have deep and really balanced scoring and stellar defense. Devan Dubnyk, incredibly, is the best goalie in the league right now. And Bruce Boudreau is a great coach who has quickly made this team his own. The West isn't as strong, so getting past Chicago is the biggest challenge, and they will certainly have the easier path to the finals than the winner of the East. They don't have a ton of experience, but the addition of Eric Staal, who leads the team in scoring and has a Stanley Cup, is a huge bonus. Things could easily change, but right now they get the nod.
Montreal Canadiens (+800): All season I haven't felt like this team is as good as their record, but they just keep chugging along. With Carey Price in net they certainly can't be overlooked in the postseason. I really struggle to see them running the Eastern gauntlet successfully, though. I don't like this price at all.
New York Rangers (+800): This is an odd team. They lead the league in goals per game, yet their top scorer has just 33 points - Connor McDavid leads the league with 50. They do it with remarkable balance - they have five guys within two points of the team points lead. Oddly, my biggest concern for this team is that I question whether their goaltending is playoff ready - that hasn't been a concern for years. I'm not a believer.
Washington Capitals (+800): If Washington doesn't win the Stanley Cup this year they may never do it. This team is as good as any they have had in recent years, yet they always find ways to disappoint. The goaltending and defense are outstanding, the offense is typically strong, and they don't have any real holes. They feel like they should be the top team in the East this year - especially because Pittsburgh should be tired - but I will only believe it when I see it. Few teams in any sport have been so good at sabotaging themselves in the postseason.
Doc's Sports is offering free NHL picks to new clients. You can get free hockey picks by clicking the following link. No credit card is needed and there is no salesman to deal with. You try the picks, and if you like what we offer then you will be able to purchase one of our fairly-priced hockey betting packages. Click here to get your $60 in free picks . Also, for a limited time get three hockey handicappers for the price of one! Click here for our 3-for-1 NHL picks offer .
Read more articles by Trevor Whenham