Weekly Q&A with Doc's Sports Expert Handicapper Vegas Sports Informer
by Doc's Sports - 12/4/2012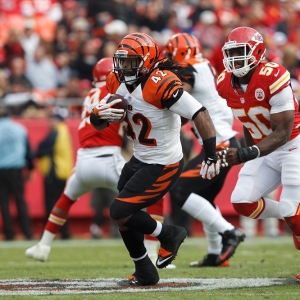 Doc's Sports Service has gone to great lengths to provide its loyal customers access to some of the top handicappers in the sports selection industry, but we really hit the jackpot a little over four years ago with the addition of the Vegas Sports Informer. For the past 15 years VSI has been honing his handicapping skills in the Mecca of the sports gaming world. One of the main benefits of this experience has been his ability to combine a unique skill of breaking down matchups with a wealth of knowledge gained from working behind the counter of one of the biggest books in Las Vegas. The result has been a solid track record of consistent winners in a number of different sports.
Get a FREE 20% Signup Bonus at Bookmaker Sportsbook - Click Here - Mention bonus code DOC300
As part of an ongoing series, Doc's Sports Services jumped at the opportunity to sit down with The Informer on a one-on-one basis to get a behind-the-scenes update on what is really going in the Las Vegas books as well as pick his brains on each week's hottest trending sports gaming topics.
Doc's Sports: The dogs had their day in the sun in Week 13 of the NFL season with 10 of the 16 underdogs covering the spread, including seven teams winning their games straight up. Was this one of your biggest weekends of the season?
VSI: While it was not our biggest take of the season it was right up there as one of the best. The only two games the books lost money on were Houston over Tennessee and Cincinnati over San Diego. The overall action is not as heavy in Las Vegas this time of year, but that will change this week with the Manny Pacquiao vs. Juan Manuel Marquez fight in town this Saturday night.
Doc's Sports: The college bowl season kicks off next weekend. Are there any particular matchups besides the BSC title game that have caught your eye?
VSI: The game at the top of my personal list is the Fiesta Bowl matchup between Oregon and Kansas State. The total is listed around 77 points right now, but this game could easily go over 100. Another interesting matchup should be the Rose Bowl with Wisconsin as a surprise entry from the Big Ten. Boise State's fans have always traveled well, so that should bring a big crowd into town in two weeks for the Broncos' Las Vegas Bowl matchup against Washington.
Doc's Sports: What are your thoughts on betting against an NFL team that is out of the playoffs and riding out the string?
VSI: The interesting thing about these types of games is that the oddsmakers are already going to make some kind of adjustment for a lousy team, especially when playing a playoff contender. Every once and a while they will overadjust, making it a golden opportunity to go heavy on the underdog. That was the case on Sunday night with a backdoor cover by the Eagles against Dallas in a spread that grew to 11 points.
Doc's Sports:Turning to college basketball, it has been a rough start for the Kentucky Wildcats this season; going all the way from No.3 in the preseason rankings to completely out of the Top 25. Is this a team to go against all season long?
VSI: Yes and no. Right now Kentucky is a bunch of budding NBA stars that are only trying to enhance their position in next year's draft. If they continue to play like that it is going to be a long season for Wildcat fans. This will be a true test of John Calipari's coaching ability, but he still has plenty of time to shape these kids into a team.
Doc's Sports: Whether it is with the NFL or NBA, you always hear a lot of talk on the merits of some of the various betting systems that have been used over the years to try a gain an edge on the books. What is your take on betting systems?
VSI: The basic premise with 99 percent of these systems still boils down to betting the favorites and the over while often times putting them together in a parlay. The books not only know this, they actively adjust both lines to guard against it. A perfect example was Monday night's Orlando at Golden State game. Everyone was going against the Magic after they pulled off a big road win over the Lakers the night before. Orlando did us a huge favor by winning the game straight up, but the spread was already exaggerated at 9.5 points.
To keep up on all the inside information from Las Vegas be sure to follow VSI on Twitter @vsidocsports. Also, if you have any questions for The Informer that you would like us to cover in future articles please email them to askvsi@docsports.com and we will do our best to add them into the mix.