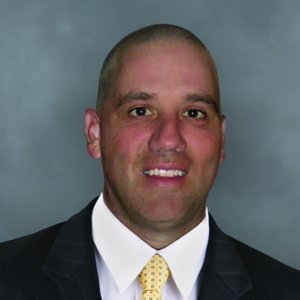 Working hard 365 days a year to be a winner
Hard work and a passion to be the very best. Those words best describe how Jason Sharpe approaches his life as a full time sports bettor.
Jason made the big move to Las Vegas to bet on sports for a living. Since living in Vegas he has had the chance to meet many of the nations top sports bettors and he noticed right away all of them had the same thing in common - they worked extremely hard at their craft every single day.
One must eat, sleep and breathe this lifestyle if they want to succeed at it, and this is exactly the same approach Jason takes to his only occupation. It is a minimum 12 hours a day, 7 days a week job. He works this hard so he can stay one step ahead of the competition. In fact he is usually handicapping the entire betting card a whole day in advance, looking at tomorrow's stuff today as organization, dedication and paying attention to the details is the key to success at anything in life.
Team up with professional sports bettor
9k won in profits for all plays in 2014
In-depth game write-ups daily
Bet exact same plays as a LV pro bettor
Committed to profession by moving to L.V.
Pouring over power ratings, statistics, looking at match-ups, reading and researching everything he can find on every game on the board. It's all about information and with years of winning under his belt he knows exactly what to look for and how to decipher all the information once he gathers it. Jason doesn't just make his own number on each and every game and then bets the game that he feels is the most points off. He takes things a step further and does what he feels pushes him past most in the handicapping world. By following the daily ebb and flow of every sport he handicaps, what he tries to do is get a feel for what a team will do for the particular game that he is looking at. The question he is constantly asking himself is " How will this team play on this day?" He is looking for peak performances, flat efforts, etc...This is unlike most handicappers who are only concerned how good a team looks on paper based on their seasonal statistics. That method no longer works. You must do more to win these days. The key is seeing things before the others see them. It could be something as big as a Monday Night Football game or a MAC conference basketball game, money is money and he is working hard to find the mistakes that are out there in the sports betting market place everyday.
A proven long-term winning handicapper
Jason is smart enough to know that he can't do this alone. He is in constant communication with many other full time sports bettors that he has met over the years. He has developed relationships with some of the biggest and most respected bettors in the sports betting industry. He is constantly trading opinions and sharing information with many of the best handicappers around.
This past year was Jason's sixth full year in the sports advisory business and he's been a major success so far. He has registered 5 of 6 winning baseball seasons, has one of the top records in college football during his tenure while setting personal records his last two football seasons. His CFB 7/8 unit selections have been dynamite the last 2 regular seasons (8-0 overall these plays) as no one works harder to uncover winners. He improved to have his best NBA season ever in 2014 and has made his followers a profit this past hockey season, his first year ever releasing his NHL plays to the public.