Get more World Cup betting information including betting bonuses, World Cup odds and our famous World Cup picks, which in 2006 earned $100 bettors over ten times their initial investment. ($100 bettors earned $1,820 click here for details)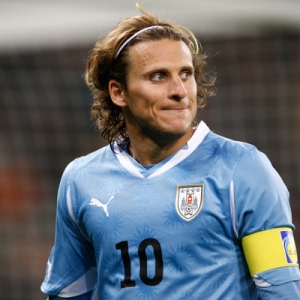 The third-place game is a staple of international competition. The Olympics have their bronze medal games and the World Cup has its third-place game. In the United States the consolation game is a thing of the past. The NFL did away with their version of it in 1969 right before the AFL merger and in men's college basketball, the final third-place game was played in 1981.
Regardless of the popularity of the game, a bettor with a keen eye can find just as much if not more value in this game than the World Cup Final played one day later.
Get a FREE 20% Signup Bonus at Bookmaker Sportsbook - Click Here - Mention bonus code DOC300
Semifinal losers Uruguay and Germany will meet in the third-place game Saturday at 2:30 p.m. ET in Port Elizabeth. Neither country is a stranger to this consolation game with Germany having played in three, including one four years ago, and Uruguay having played in two. Uruguay has never beaten the Germans in eight attempts, losing six and drawing twice.
Four years ago in Germany, the hosts bounced back from a semifinal loss to defeat Portugal, 3-1. Four starters from that game remain with the German team.
Both teams can be considered tournament surprises. Uruguay was the last South American team left standing, something very few people predicted early on. The Germans entered as one of the youngest teams in the field and played the tournament without their captain, Michael Ballack.
Uruguay remained in the Cinderella role for the duration of the tournament while the Germans actually became favorites with repeated four-goal performances and dominating wins over the likes of Argentina and England.
Both countries suffered excruciatingly close one-goal losses in the semifinals to set up this consolation game. However, both sides took entirely different paths here. Uruguay won its Group A with seven points, but it was hardly a spectacular performance, especially considering the group was full of underachieving teams in Mexico, South Africa and the disgraced French. After that it was a 2-1 win over South Korea and a win in penalty kicks over Ghana.
The Germans have arguably had the best tournament of any country. They became the first country ever to score four goals in three different games. Germany won its group, suffering only one loss in a 1-0 hiccup to Serbia. The Germans then had to take the "bracket of death," if you will, to reach the semifinals. They answered the challenge with overwhelming wins over England, 4-1, and Argentina, 4-0.
There have been 17 third-place games in World Cup history and 12 have been won by the country that entered as the favored side. The Germans are the clear favorites here. Letdowns are always possible, but four years ago the Germans recovered from an overtime loss to the Italians to make easy work of Portugal.
As a younger team the Germans also will likely not overlook this game or think they are above it. One of the veterans, 32-year old Miroslav Klose, also has added incentive in this game as it may be his final chance to catch Brazil's Ronaldo as the all-time top World Cup goal scorer. Ronaldo scored 15 career goals in the World Cup and Klose is sitting currently at 14.
Another potential goal scorer, Thomas Mueller, will return to the German lineup after having to agonize from the seats in street clothes during the semifinals after a one-game ban because of two yellow cards. Mueller had scored four goals in the tournament.
Uruguay does have one potential matchup problem for Germany with the way Diego Forlan has played this tournament. He has four goals total and three from outside the 18-yard box, the most in two decades of World Cup play. Uruguay will rely on him and Luis Suarez to keep pace with Germany's unrelenting attack.
Uruguay vs. Germany World Cup Odds:
Germany is a heavy favorite in this third-place game at -167 in three-way betting with a draw listed at +265 and Uruguay listed at +450. Only the 90 regulation minutes and injury time count for these wagers. Extra time or penalty shoot-outs do not count towards these wagers. At -1 Germany can be had at +115 with Uruguay +1 at -150. The total is a typical 2.5 with the 'over' able to had at a price of -150 with the 'under' listed at +115. The fact the 'over' is favored in this situation shows the oddsmakers think this game will follow more closely the pace of the high-scoring Germans. Lines are courtesy of Bodog and Sports Interaction.
Uruguay vs. Germany Picks and Predictions:
Uruguay Will Win If: It can find a way to replicate the offensive onslaught that Spain thrust on the Germans. The most effective way to slow the German attackers proved to be by keeping them playing defense. Forlan will have to keep Germany guessing with long strikes and Uruguay cannot afford to devote too many players to its defensive efforts.
Germany Will Win If: It stays off it heels. Spain was the first team to put Germany on its heels and that left them unable to mount a serious offense attack. The Germans were left to wait and counterattack to create any offense. The addition of Mueller will be a major difference and this matchup has all the makings of another four-goal German performance. There may be no trophy waiting at the end of this game but with an average age of just over 24, this core group of Germans will be peaking at the right time when the 2012 Euro Championship comes around. This game could provide the perfect springboard into the preparation for that.