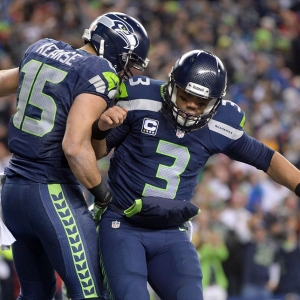 It has been a crazy year when it comes to my Super Bowl predictions. For much of the year, my support of a team in their chase for the holy grail was a curse ó as San Francisco, San Diego and Detroit can all attest to. Last weekend both of the teams I deemed most likely to move on did, so thatís a victory. I obviously didnít come even close to expecting either game to turn out as it did, though, and I was at best lukewarm about both teams heading into the games ó all four teams, really, which makes this a particularly odd playoff run.
Free $60 in Member Super Bowl Picks No Obligation Click Here
This is when it all changes, though. This is when my Super Bowl predictions are going to be valuable ó or at least much more valuable than, unfortunately, they have been so far this year. Iím not going to pick a winner until next week in this space because I havenít done enough work yet ó though I lean heavily towards the Patriots at this point. Here, though, are six things I am willing to predict ó and feel pretty good about.
Russell Wilson will rebound: Iím still quite convinced that Wilson is only the second-best quarterback in this game and that ultimately it isnít that close. Despite that, though, I expect Wilson to be much better than he was in the NFC Championship. More correctly, I expect him to be dramatically better than he was in the first 57 minutes of that game but not as super-human as he was on his last three possessions. The emotions he was showing after the game would be a concern ó in terms of being hard to move on from ó if he had to get his act together and play again this weekend. With a week off between games, though, I expect him to have his head back in things and for him to be much more prepared out of the gate for this one. Iím not saying that he will have a huge day statistically necessarily ó the Patriotsí defense will have a lot to say about that. Heís just going to look much more like an NFL quarterback than he did for too much of last Sundayís game.
Seattleís secondary injuries will be a concern: I obviously donít know what the game-time injury status of the Seattle secondary is going to be. When Richard Shermanís dad had to help him get dressed because his elbow was so messed up, and Earl Thomas dealing with a dislocated shoulder, there is every reason to think that nothing will be more significant in this game than the readiness of the Seahawks secondary ó especially against a guy who has been known to complete a pass or two in his career.
This one wonít be that close: This is an interesting matchup because it is fairly easy to make a case that either team will win this one. The odds suggest that it is going to be close ó it opened as a pickĎem and has hovered close to that since. The uncertainty about which team will show up stronger makes the spread make sense, but ultimately I expect one team to wind up with a big edge ó and a fairly comfortable win. Now, if only I could figure out which team that will be.
Gronk wonít be New Englandís hero ó if they have one: Casual bettors are jumping on the Patriots early on thanks to their dominating win over the hapless Colts. Those same casual bettors love Rob Gronkowski and his on-field heroics. The Patriots are too creative, and the Seahawks too sound defensively, though, for Gronkowski to be the star in this one. I think it is more likely for him to be a decoy and to be creatively used to set things up, than it is for him to do the heavy lifting in this one.
Both coaches will empty out their sleeves: We know that these two coaches ó Bill Belichick and Pete Carroll ó have no shortage of creativity. They have both shown it in these playoffs ó Belichick with his bizarre alignments against the Ravens and Carroll with his fake punt for a touchdown against the Packers. We also know that both guys are fiercely competitive, and neither will be too interested in losing to the other. As such, we can be sure that we are going to see a few things during the course of the game that will completely catch us off guard. Iím not saying that this is going to descend into some sort of gimmick-fest like some second-rate, spread-heavy college bowl. Both teams are going to have to be hyper-aware at all times, though, that they could be about to see something that they havenít had to deal with before. Thatís going to make this a very fun game to watch. Hopefully, anyway.
Docís Sports is offering new clients free Super Bowl picks from any handicapper on our Advisory Board. This special offer does not require a credit card, and you will never have to deal with a salesman. Click here to get your free $60 NFL picks credit today.
Read more articles by Trevor Whenham