2016 Super Bowl Predictions
by Trevor Whenham - 2/3/2015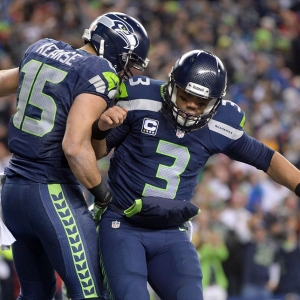 The Super Bowl has been over for two days already. You know what that means? Time to look ahead to next year and make some Super Bowl predictions for 2016. Yep, we can't live in the past questioning play calls forever. Ever forward, I say. This year's Super Bowl hadn't even kicked off yet when futures odds were posted for next season. Not surprisingly, the Seahawks and Patriots are listed as the top teams, though Seattle is favored. Personally I'd have a real issue backing the Seahawks at 11/2 at this point given where their heads are sure to be. Really, I'd struggle to back any of the favorites at low prices right now. This is the time to look for value on longer shots. After all, between the draft and free agency there is so much change ahead of us that we need big prices to even begin to justify the risk. With that in mind, here are five teams at higher prices that could offer some intriguing value:
Free $60 in Member NFL Picks No Obligation Click Here
Arizona Cardinals (33/1): Last season the Cardinals looked pretty darned good - at least until they had to start playing a 12-year-old water boy at quarterback because everyone else was hurt. The injuries hit the team impossibly hard, but they didn't fold completely. They are exceptionally well-coached, and there is plenty of talent around. If they can get healthy at quarterback - or make a change if that is what they deem necessary - then they have a chance to pick up where they left off before the dark times and get back into contention this year. Given what they have to offer, this price is very attractive. Think about it - this price is almost three times higher than the Broncos at 12/1, but there is no way in this universe that Denver is three times better than the Cardinals right now.
Detroit Lions (33/1): Maybe it was the giant Lion that Katy Perry rode into halftime on that has me thinking about Detroit and the Super Bowl. Whatever it is, I remain optimistic about this team. They still have work to do, but I like the core, and they were a much better team in many ways this past year than the year before. Now the coaching staff has more time to work with the team, and Matthew Stafford has another year to become the quarterback that he is clearly capable of. This team should have been better than they wound up being the last few years. Here's hoping that they can finally reach their potential next year.
Minnesota Vikings (40/1): Mike Zimmer isn't getting nearly enough credit for the job he did in his first year in charge of the Vikings. He had a young team and faced massive adversity, yet he still won seven games. The defense improved dramatically from the previous year, too. Perhaps most impressively, though, Teddy Bridgewater had a very solid season as a rookie. If he can take another step forward in his second year - and we certainly know that he has the talent to do so - then he could lead this team forward in a big way. He just needs to be more Andrew Luck than RGIII. On top of that, there is at least a possibility that the team will have Adrian Peterson back in the backfield this year - though I am not counting on that. This is obviously not a top-level contender, but I sure like the way they are moving.
Carolina Panthers (40/1): I have long had a soft spot for Cam Newton, but I was afraid that all that potential was going to be wasted. Last season, though, he looked like a renewed player. He was impressive, and he did it despite having perhaps the worst receiver corps a team has ever assembled. I like the toughness that this team showed down the stretch to win their terrible division, and I expect them to be significantly better this year - especially if they have a better offseason than they did last year, which certainly shouldn't be hard. Again, this is far from a top-tier contender, but they have plenty of potential, and at this price that's all you can ask.
Houston Texans (40/1): The Texans finished off last season on a 5-2 run, and they did that despite not having a quarterback with a pulse. It is no guarantee that they will be able to improve that position significantly in this market, but it wouldn't take an overwhelming improvement for this team to be a contender. Bill O'Brien is heading into his second season and should take a step forward as he gets things moving his way. The already decent defense should be even better if Jadeveon Clowney can stay healthy and start to live up to the hype. The price is right.
Want free sports betting picks? Doc's Sports has you covered - get $60 worth of picks free from any of Doc's Sports expert handicappers. Click here for free picks (new clients only).
Read more articles by Trevor Whenham