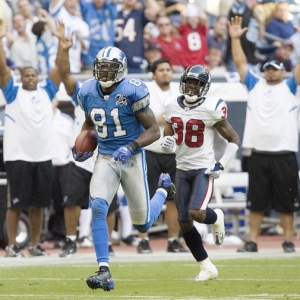 Letís try this again. I should warn you, though ó being picked by me to win the Super Bowl has been a kiss of death this year. Coming into the season I was on side with the 49ers. They sit at 4-4, and I struggle to imagine them even playing in the playoffs ó never mind winning them. Shifting focus, I decided that I liked a whole lot about how the Chargers were playing, and thought that they offered excellent value ó so much that I made them my next Super Bowl pick. They just lost 37-0, have dropped three in a row, and at 5-4 are really going to struggle to grab a wild card spot in the AFC.
Free $60 in Member NFL Picks No Obligation Click Here
Again, to be a good Super Bowl pick a team has to, at the very least, make the playoffs. So, itís back to the drawing board as I attempt the latest Super Bowl predictions at the halfway point of the season (all odds are from Sportsbook.ag):
Denver Broncos (+400): Something had not felt right to me about this Broncos team for a long, long time. On Sunday it became more clear what it was. Iíll admit that from a betting perspective I have considered this team a value disaster since Peyton Manning joined them. He is one hit away from serious troubles, and they have no second option. On Sunday in Foxboro, though, we also saw that they can be rattled. Bill Belichick climbed right into Manningís head ó just like he has so many times before, and like Pete Carroll did in the Super Bowl ó and the team could do nothing to overcome it. Can this team win it all? Absolutely. Are they a deserving favorite? Not at all. There just isnít any value here at this price given their track record, the injuries they have dealt with, and the fragility of the sun the fate of the team orbits around.
New England Patriots (+600): So, what turned a team that looked horrible earlier in the season to one that seems unbeatable right now? There is obviously a lot to that answer, but two things stand out ó Tom Brady got angry, and Rob Gronkowski became Rob Gronkowski again. In the last five weeks, Gronkís usage and effectiveness have taken a giant leap forward. Length of New Englandís current winning streak: five games. Thatís not entirely a coincidence. His effectiveness gives Brady so much more confidence and opens up so many more offensive opportunities for others. When you look at the schedule, though, you canít help but feel like the value isnít here. They have seven wins, but four have coming against the Vikings, Raiders, Jets and Bears. Hardly a fearsome foursome. Things get much tougher over their next four games ó at the Colts, Packers and Chargers and hosting the Lions. Iíll reserve judgment on this team until then. At this point, though, there is no value here.
Green Bay Packers (+900): Now we shift to the NFC. My gut tells me that is where the champion is going to come from this year ó for what thatís worth. Iím not sure that Green Bay is that team, though. In their eight games they have played what I would consider four decent teams ó Seattle, Miami, Detroit and New Orleans. They are just 1-3 in those games, and none of the losses have been impressive. Iím not sold.
Seattle Seahawks (+900): I am pretty sure you have to make the playoffs to win the Super Bowl, and I donít see that happening for this team. The problems have been many and overly dramatic up to this point in the season. The division is quickly getting out of reach, so they are likely in the wild card search. The rest of their schedule is just plain tough. Their last pushover game is next week against the Giants. They play four on the road, and the three home games are against their divisional foes. Tough going for a team playing like this one. Horrible value ó though a lot better than those poor folks that bet them a week into the season when they were the strong favorites.
Arizona Cardinals (+1100): Hereís the first of the true value picks. The Cardinals have the best record in the league. They donít have the best talent, but their coaching is exceptional, and they have bought in completely. They are going to be tough to beat. The biggest reason to like this team, though, is their unique advantage ó they alone have the chance to play the Super Bowl at home. No team has ever done that before, and it would be a huge edge. The Cardinals arenít the team I am picking, but the value is decent here.
Detroit Lions (+2200): I wanted to like the Lions coming into this season. After eight games I am convinced, and they absolutely ooze value at this point. I think they can win the NFC North, and though the NFC is talented and deep, itís wide open. Above all else, I like four things about this team. Matthew Stafford has worked hard on his accuracy and decision-making, and it shows. The team has played well with Calvin Johnson limited or out entirely. The team does not quit like they used to and has found ways to fight back and steal games that they would have lost in recent years. Jim Caldwell is doing a much better job of coaching this team than anyone has for years. Add it all up and you have a team that has played well enough to be 6-2 and which has a ton of upside heading into the second half and beyond. Up to this point I have made Super Bowl predictions based on what team seemed strongest at the moment. That hasnít worked well at all, so now I am going to focus instead on the best possible delivery of value. No team offers more value right now than the Lions.
Want free NFL picks? Docís has you covered. New clients can take advantage of this great offer of $60 in free Docís Sports membersí picks for any handicapper on Docís Advisory Board. Just check out these guysí pages and see what great work they have done making money for themselves and their clients over the years. Click here for this exclusive $60 picks offer. Also, get three handicappers for the price of one when you sign up for a full-season football package! Click Here for details.
Read more articles by Trevor Whenham