2016 Odd Super Bowl Bets: Handicapping Some of the Strange Props Odds
by Trevor Whenham - 2/2/2016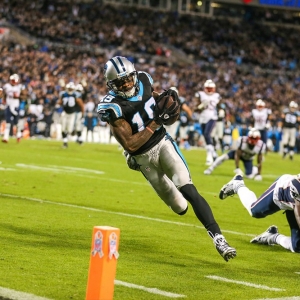 The best part of the Super Bowl most years is the prop betting. Much of it is ridiculous and totally lacking in value, of course, but evaluating the props and looking for the real gems is a fun challenge. Some of the props are straightforward. But then there are the odd Super Bowl props - the ones that don't necessarily have much - or anything - to do with how the game will turn out. The creativity that the bookmakers show, though, makes these some of the most interesting - and often most ridiculous - bets on the board. Here are eight odd Super Bowl bets that stand out this year:
Free $60 in Member Super Bowl Picks No Obligation Click Here
Will Ted Ginn Jr. drop a pass ("yes" and "no" both -120): We start off with a pretty simple one. Ginn has appeared in 17 games this season. He has had a catch in 15 and has been targeted in 16. Of the 16 he has been targeted in, he has only not had an incomplete pass once - he caught both of his targeted passes last game against Arizona. Add it all up and it's both a good bet that he will be targeted for a pass and that he won't catch all of them. There is good value in the yes here.
Wings sold by Buffalo Wild Wings on Super Bowl day - o/u 12 million: Let's start with a moment of silence for all the chickens who will give their lives so we can enjoy delicious, salty handheld morsels on game day. Now the details. Last year the company sold 11 million wings. They added 90 restaurants last year - around a nine percent increase. An increase from 11 million to 12 million would be about a nine percent increase. Last year they jumped to 11 million from 9.1 million the year before. I'm no chicken expert, but the over seems like the way to go here.
Which will be higher - total touchdowns in game or shots on goal by Alexander Ovechkin: Ovechkin averages 5.1 shots per game this season. The game on Sunday is the second game in as many days, though, and that's not good for Ovechkin - he has played nine back-to-back games this year and had a number of shots below his season average in seven of those games. This game also starts early - a noon puck drop - so it is over well before the Super Bowl. That could mean Ovechkin and his team is more sluggish than normal. It seems likely, then, that he won't have more than five shots. Can these two teams combine for five or more touchdowns? The total sits at 45, so it is more than reasonable to think so. I'd take the touchdowns.
Will the announcers mention that Kubiak was Elway's backup?: This one seems like a lock. The announcers like to cover every possible storyline during a game - they need to because they have so much airtime to fill. As stories go, this is a good one - former career backup who wins two Super Bowls with a team returns years later as head coach, hired by the guy he backed up. How do they not mention that at some point? The yes is actually the underdog at +120. I'm all over that.
Will there be an earthquake during the game (yes +1000)?: My first reaction to this was that it was a crazy bet. But then I looked into it a little closer. As I write this it's about 11 a.m. in Santa Clara, the host city of the big game. They have registered on earthquake today, 11 in the last week, and 38 in the last month. Of course, they have not been major - they have to be at least magnitude 1.5 to be counted as an earthquake, but none have been high enough to be at all disruptive. Still, that's a stunning number of earthquakes - or at least it is to a guy who doesn't live in an earthquake zone. The kicker for this bet, though, is that the commentators have to mention the earthquake for it to pay off. So, while there quite possibly will be an earthquake, the chances of it being significant enough to be mentioned are low. This is a pass, but I still learned something.
Will either backup QB take a snap (yes +200, no -300)?: Could one of these guys be banged up enough by these strong defenses that they need to take a snap or two off to get their breath back? Sure. Is it possible that one guy could struggle enough that a coach could look to shake things up? Sure. The yes is worth a look here.
How many times will Archie Manning be shown on the broadcast - o/u 1.5 (over +100, under -140)?: This is another attractive underdog here. Peyton Manning is a big story in this game, and his play will be a defining factor in the outcome. It is quite possibly his last game as a pro. His father is a big part of the Manning mythology. I would be shocked if he wasn't shown at least twice in this game. The over is a nice play.
How many times will the Golden Gate Bridge be shown - o/u 0.5?: The over is a heavy favorite at -400 here, but it is still easy money. Of course the Golden Gate Bridge will be shown. The game isn't technically in San Francisco, but it is still the most iconic image of the area. The networks love sweeping b-roll visuals going into and coming out of breaks. And then there are public interest filler stories that will be part of the broadcast - and could easily involve San Francisco landmarks, too. I would be truly shocked if we didn't see the bridge. Or Alcatraz. Or a street car.
Doc's Sports has a great offer for new clients. You can get $60 worth of picks from any Advisory Board handicapper for any sport he handicaps. All with no obligation and no credit card needed. Claim your free picks today .
Read more articles by Trevor Whenham