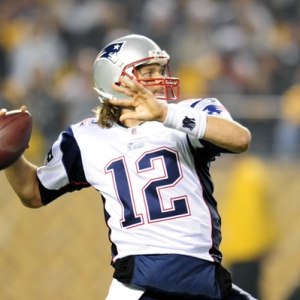 Before Joe Flacco could curse his way across the field, before Chykie Brown could make his first confetti angel, and before Ray Lewis could thank Almighty Christ the Lord for anything following Baltimore's win in Super Bowl XLVII, I was already thinking about how much money I was going to make next season betting against the Ravens.
The Super Bowl is a bittersweet moment – the pinnacle of sports gambling and the crescendo of a full season of football. But the day after isn't just a day for nursing a hangover and tallying up your tickets. The Monday after the Super Bowl is officially the first day of the following football gambling season.
Instant $250 Free Bonus Bet from Bovada -
CLICK HERE
Sportsbook.ag and several other books already have Super Bowl odds for the 2014 NFL championship. So while Ravens fans are celebrating and 49er fans are lamenting, I am already formulating a game plan on which teams I am going to make money betting on or against next season.
Here is a current list and breakdown of Super Bowl futures and Super Bowl contenders for the 2014 NFL Championship:
BEST BETS
New England Patriots (+600)
I have no problem putting my money on Tom Brady and Bill Belichick, because you just know they are always going to be in the mix at the end of the season. And in a quarterback-driven league it's never a bad play to put your money on one of the best signal callers in history. New England has a very young defense that it will keep adding to. And this team has a ton of cap space to bring some veterans into the locker room. They have played in the AFC Championship Game and/or the Super Bowl six times in the last 10 years. I'll take those odds.
San Francisco 49ers (+700)
To come that close to a title and lose will definitely sting. And the Niners will have a huge bullseye on their collective back next year. The last team to lose the Super Bowl one season and win the championship the next was the 1972-73 Dolphins. Someone could see that as a positive omen for San Fran. But the fact is that it has been 40 years since a team made a repeat trip to the Super Bowl after coming up short. The core of this team is entering its prime, and Jim Harbaugh has an amazing system in place. They aren't going anywhere. San Fran will enter next year as one of the best teams in football, even if I'm not sure what their true value to win a title is.
Green Bay Packers (+1000)
This one falls along the same lines as the play with New England: when you have Aaron Rodgers you are always going to be a Super Bowl contender. The Packers have one of the best regular season records in football over the past two years. They have an exceptional offense, and if they can just add some pieces to their defense they will again be one of the top four or five contenders going into training camp. I guarantee you their odds will be much less than this next August so this is a decent value play right now.
Pittsburgh Steelers (+1400)
The Steelers have won the most Super Bowls of any organization in NFL history, so they are always a decent bet. This team was racked by injuries this season, and there was a lot of friction in the locker room between Big Ben and Todd Haley. I think they will find a way to sort things out in the offseason, and the Steelers will be back in the playoffs next year. This team needs some offensive linemen desperately. If they can find them – and cap space is hard to come by for Pittsburgh – then this team will be back in the mix next January.
SUCKER BETS
Houston Texans (+1000)
Gary Kubiak is kind of a loser. And the Texans were one of the most overrated teams in football for most of this season. They have a really good system and some really top-end talents. But I have soured on Matt Schaub, Andre Johnson isn't getting any younger, and this team has just lost too much on the defensive side of the ball to continue to dominate. Houston is propped up by a pathetic division (just like the Colts were for much of the last decade). But I don't think that they are a realistic championship contender.
Baltimore Ravens (+1400)
This is it for the Ravens. This is the mountaintop. Ray Lewis and Ed Reed are gone and, with them, the locker room will be set adrift. Joe Flacco is going to be grossly overpaid, and that will mean the Ravens will either have to cut some players or just not be able to re-sign some free agents. I can see the veteran offensive line breaking up with a defection or two (I could see Bryant McKinnie flaking out and/or Matt Birk retiring). Regardless, this is an excellent organization with a solid foundation. But the team is due for a major letdown after what has really been a five-year build-up with this group. Nowhere to go but down, and I don't see them as a legitimate threat to repeat.
Dallas Cowboys (+3000)
Don't you have to go to the playoffs before you can win the Super Bowl? The Cowboys are a bunch of losers, and they aren't going to win anything next year. (Although that won't stop at least a half-dozen ESPN bobbleheads from predicting a title for Jerry's kids.). Dallas is over $18 million over the salary cap, and they will be overhauling the defense – again. These guys will do what they do best: lose.
Indianapolis Colts (+4000)
These odds say it all. I know a lot of people are on the Andrew Luck bandwagon. But I'm not one of them. The Colts are going to have a much more difficult schedule next year, and I'm sure they will have a handful of short weeks thanks to being stuffed into primetime. The Colts also lost Bruce Arians and they will have somewhat of an emotional letdown after this wild year. I will be stunned if this team wins eight games next year.
VIABLE LONGSHOTS
Atlanta Falcons (+1600)
People just keep sleeping on the Falcons while all this team does is keep making incremental steps toward a title. This team blew a 17-0 lead, at home, in the NFC Championship. That doesn't instill a lot of confidence in the Matt Ryan-Mike Smith brain trust. But this team was still just THAT close to advancing to the Super Bowl. They lose Tony Gonzalez to retirement, but that will open up some more cap room for this team to continue to add pieces on defense. This is a sound organization that will break through sooner rather than later.
New York Giants (+2000)
This play is along the same lines as a play on the Steelers. The Giants have won two Super Bowls in the last six years, and they still have the core of the organization intact from the front office on down. Dallas is still a bunch of losers. Philadelphia is rebuilding. And Washington could have an issue if Robert Griffin doesn't come back healthy. So the Giants have the inside track to a bounce-back year in 2013. And once they get into January they are always dangerous.
Chicago Bears (+3000)
The Bears made a horrible decision to fire Lovie Smith. But at the end of the day there is still a lot of talent left on this roster. They made the Super Bowl in 2006 and hosted the NFC Championship just two years ago. They have been a very hard-luck team the last two years, losing a promising 2011 to injuries and a promising 2012 to a tiebreaker for a playoff spot. But the Bears have a healthy amount of cap space and an excellent foundation of talent. I think these odds are very appealing for a team that is not nearly as far away as others in its price range.
Here are the full odds for the Super Bowl contenders for the 2014 Super Bowl:
Arizona Cardinals +10000
Atlanta Falcons +1600
Baltimore Ravens +1400
Buffalo Bills +10000
Carolina Panthers +5000
Chicago Bears +3000
Cincinnati Bengals +3000
Cleveland Browns +6000
Dallas Cowboys +3000
Denver Broncos +800
Detroit Lions +4000
Green Bay Packers +1000
Houston Texans +1000
Indianapolis Colts +4000
Jacksonville Jaguars +15000
Kansas City Chiefs +5000
Miami Dolphins +5000
Minnesota Vikings +4000
New England Patriots +600
New Orleans Saints +1600
New York Giants +2000
New York Jets +5000
Oakland Raiders +15000
Philadelphia Eagles +5000
Pittsburgh Steelers +1400
San Diego Chargers +4000
San Francisco 49ers +700
Seattle Seahawks +1200
St Louis Rams +5000
Tampa Bay Bucs +6000
Tennessee Titans +10000
Washington Redskins +3000
Doc's Sports is offering $60 worth of member's picks absolutely free – no obligation, no sales people – you don't even have to enter credit card information. You can use this $60 credit any way you please for any handicapper and any sport on Doc's Sports Advisory Board list of expert sports handicappers. Click here for more details and take advantage of this free $60 picks credit today.
Read more articles by Robert Ferringo