2021 Super Bowl Predictions
by Chris Vasile - 7/9/2020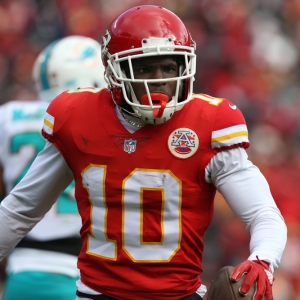 We are a mere two months away from the start of the NFL season (hopefully), and I couldn't be more excited. From everything I've seen and read, the NFL fully expects for training camps to open up on time and be a full go. If that happens, the NFL season should kick off on schedule on Thursday, Sept. 10. Because we like to stay in a positive frame of mind, I've taken the time to run down the favorites, contending and the "keep dreaming" teams for Super Bowl LV. These odds are subject to change as we approach opening week. However, for now, we believe they are spot on in terms of how the season may play out.
Super Bowl LV Odds
The Favorites:
Kansas City +650, Baltimore +700, San Francisco +900, Tampa Bay +1000.
For starters, the favorites for Super Bowl LV are spot on. You have three teams in Baltimore, Kansas City, and San Francisco who have young superstar quarterbacks under center with great defenses and a ton of weapons in the supporting cast. In my opinion, the Chiefs are going to create a dynasty that may rival the Patriots' dynasty when it's all said and done – obviously barring any major injury to Mahomes. Mahomes is the real deal. And with Andy Reid calling the shots, and guys like Tyreek Hill, Travis Kelce, Mecole Herdman, and Sammy Watkins running past defenders with ease, the Chiefs offense is going to be extremely hard to stop once again next year.
The main contender for the Chiefs from the AFC is going to be the Baltimore Ravens, and we feel that we are on course for a Ravens/Chiefs AFC title Game – a game we were robbed of last season. The Ravens offense will once again run through Lamar Jackson. And with no major losses throughout the offseason, the Ravens should pick up right where they left off in the regular season. They were simply flat against the Titans in the postseason, and we can see them using that as motivation – along with Jackson's propensity to bounce-back and do great things – to thrust them into the AFC title game and perhaps the Super Bowl.
The Niners, on the other hand, will be the best NFC team in the upcoming season once again. The defense will be one year better, and Jimmy G will have the same supporting cast to help him get to where he wants to go. Make no mistake about it, Kyle Shanahan (somehow) will get another crack at a Super Bowl ring before you know it. He better win it, though, or else he'll be 0-3, and that will not shine a positive light on what he can do as a head coach or offensive coordinator.
The emergence of Tampa Bay to the favorites category has a lot to do with some guy named Tom Brady signing for them. Brady brings a hefty resume with him, which will lead to instant respect, and he should have the guys buying in from the get-go. On paper, Tampa's offense figures to be one of the most explosive offenses in the NFC with guys like Mike Evans and Chris Godwin on the outside, and O.J. Howard and Rob Gronkowski slotting in at tight end. The defense will need to step it up a notch. However, if the offense can hang 24-28 points per game, the Bucs are going to make some noise this season.
The Contenders:
New England +1200, New Orleans +1200, Dallas +1800, Indianapolis +2200, Philadelphia +2200, Seattle +2200, Pittsburgh +2200, Minnesota +2500, Buffalo +2800, Cleveland +2800, Green Bay +2800.
We are writing this a few days after learning that the Patriots have signed Cam Newton to a one-year deal which would thrust him into the starting role in Foxboro. Cam has been hit with several injuries over the course of the last few seasons. And with only the Patriots giving him the time of day, you have to wonder how healthy Cam really is and how well he can perform and fit into the Bill Belichick scheme. A fully healthy Newton would be a scary thing to deal with for opponents as he can hit some good throws and run with the best of the quarterbacks. Do we think he has enough talent around him to succeed? Not really, which is why I'd probably avoid taking the Patriots in any way this season.
Out of the remaining teams, the Bills and Packers are the teams that intrigue me the most. As for the Bills, they didn't have a first-round pick in the past draft (dealt that to Minnesota for Stefon Diggs), but they managed to find some good players that should fit in right away. The Bills also have the inside track to the AFC East division as the Patriots are vulnerable and the Bills know it's time to put up or shut up. The defense should be among the elites again, while the offense can take another step forward with Josh Allen.
Regarding the Packers, they chose to spend their first-round draft capital on quarterback Jordon Love, who has been touted to be Aaron Rodgers' replacement. That move didn't sit too kindly with Rodgers, and I believe he's going to have an "eff-you" type season where he puts up MVP-caliber numbers and carries the Packers all season long. This is a great number. And with the NFC really in flux right now outside of San Francisco, the Packers could surprise this year.
The Rest:
Arizona +3000, LA Chargers +3000, Tennessee +3000, Atlanta +3300, Los Angeles Rams +3300, Chicago +4000, Denver +4000, Houston +4500, LV Raiders +5000, Detroit +6000, NY Jets +6600, Miami +7500, Carolina +8000, NY Giants +8000, Cincinnati +12500, Washington +12500, Jacksonville +12500.
And lastly, if I had to make a case for any of the teams below 30/1 on the odds board for Super Bowl LV, it would have to be the Titans. Look, what the Titans did last season may or may not have been a fluke, but you have to believe what you see before being proven wrong, and what we saw was a team that was disciplined, could implement their game plan in any conditions, and boast a solid defense to help the offense. Ryan Tannehill fits in well with what the Titans ask him to do. And with Derrick Henry running out of the backfield, they can control the time of possession often. The AFC South is going to be extremely week this year, and if the Titans can manage a home playoff game in the wild-card round, you never know how far they can get this season.
Be sure to visit our popular NFL Picks page. Want free NFL picks? Doc's has you covered. New clients can take advantage of this great offer of $60 in free Doc's Sports members' picks for any handicapper on Doc's Expert Handicapper list. Just check out these guys' pages and see what great work they have done making money for themselves and their clients over the years. Get $60 worth of premium members' picks free. Also, get three handicappers for the price of one when you sign up for a full-season football package! Click Here for details.