12 NFL Handicapping Tips from 12 Different Expert NFL Handicappers
by Docsports.com - 5/21/2019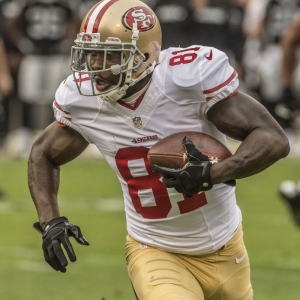 Doc's Sports Service is the most trusted and well-respected sports information company in the United States, and below you will find 12 NFL handicapping tips that are as unique as our diverse group.
Doc's Sports has a veteran team of NFL handicappers doing some of the most in-depth NFL handicapping in the country, and providing winning NFL picks on a weekly basis, and our service is second-to-none in terms of both results and customer relations. In our fifth decade of existence, Doc's Sports is the gold standard in the sports handicapping industry.
We offer our clients top NFL predictions at one fair price. Our NFL handicappers release a full slate of NFL picks, which come with Doc's expert college football picks, at 5 p.m. CST each Thursday. Every one of our NFL handicappers has a different style, but all have enjoyed vast success in professional football.
We offer many packages to accommodate anyone's needs - from one-day big play picks to one-week packages to our comprehensive full-season package.
All of our NFL Handicapping picks come with a rotation number, unit ratings ( Click Here to read more about our unique Unit System for the best money management and be sure to check out Allen Eastman's famous "NFL 411" NFL football betting system )
Here are 12 NFL handicapping tips from our team of experts:
DOC'S SPORTS - NFL is one of the hardest sports to handicap because of the amount of information available on each of the 32 teams. One of the best things to remember when handicapping NFL games is that all players are professionals and there just is not much carryover from week to week. Oftentimes a team will get blown out the prior week, and a novice gambler will go against them the next week expecting a similar performance. That is usually a bad bet as professional players' pride sets in and the team plays much better the following week. Often you get an over-adjusted line, and I always like to play a team coming off an embarrassing performance the week prior.
ROBERT FERRINGO - I absolutely love betting the NFL. A lot of people think it is one of the hardest sports to crack and they try to make it a lot more complicated than it needs to be. My main tip to anyone that is just starting out betting football is don't worry about the spread - just pick a winner. Too often people talk themselves out of a good bet because they don't like the spread. Over a 10-year period from 2004-2014 the NFL favorites went 1283-1210-67 against the spread. That's almost exactly 50 percent (49.5 to be exact). However, the final score of NFL games differed from the spread by more than 10 points a game, and the outright winner of the game covered the spread 84.1 percent of the time. That means that the number only comes into play once every six or seven games (or about twice a week). Don't bet an underdog that you think can "keep it close," and don't get scared off a favorite because the line is 8.5 and you wanted 7.0. If you pick the outright winner there's a great chance your bet will cover. Get $60 in free member picks - no obligation - click here
ALLEN EASTMAN - I have been betting NFL football for over 30 years, and I have turned a profit in 17 of my last 21 NFL seasons. For me the most important tip I can give someone trying to beat the NFL is that you need to become a good oddsmaker. Each week I use all of the statistics and information that I have available to set my own spreads and totals for all of the games. Then I see the numbers that the oddsmakers put out and I compare them to my line. The games with the biggest difference are where I find the most value. Of course, it helps to have something as great as the NFL 411 System to rely on (60.7 percent winners the last seven years)! But over time I've found that my numbers are usually stronger than the oddsmakers, so I trust my own numbers. You should do the same.
RAPHAEL ESPARZA - Look for the second batch of line movements. Most oddsmakers put out NFL numbers around the time of the late Sunday NBC game. Right away the numbers will move, and after the late Sunday NFL game ends usually bettors are ready to bet the next week of football games. Sometime between Wednesday and Thursday the NFL numbers will generally move again, and that is when I really start looking into the games I have circled. Sometimes the line movement helps and sometimes the line movement kills me, but at least I can recognize how the number will move throughout the weekend. Also, waiting for that second line movement will tell you things such as how the weather will be that Sunday, and the injury list will be clarified a bit better than earlier in the week. Get $60 in free member picks - no obligation - click here
STRIKE POINT SPORTS - Some teams in the NFL just do not play well as a favorite. It could be that they are overrated in the eyes of the public or it could be poor coaching or inconsistent quarterback play. But there are some teams that you want to stay far away from when they are dressed up in the role of the big favorite. A perfect example is the Dallas Cowboys with Tony Romo at quarterback and Wade Phillips and Jason Garrett as coach. Over the last five years the Cowboys are just 8-24 ATS as a home favorite and 7-9 as a road favorite. That's a horrendous 15-33 mark when laying points! Some other teams like the Giants, Dolphins and Ravens also perform much better when they are taking points rather than laying out. Don't try too hard to buck the odds with these teams. Either stay away completely or hold your nose and take the points.
INDIAN COWBOY - We want to focus and share one main theory that we use in handicapping the NFL. It is called the "active underdog over theory". The active underdog theory is essentially taking an underdog that you believe will be an active underdog (either due to revenge against a team from an earlier season loss, coming off a double-digit loss, losing outright to a team they were heavily favored against, etc.) and taking the 'over' with this team. So you expect a team that is looking to exceed expectations over the line currently constructed for them. So anytime that you think a team that is an underdog is going to exceed expectations against a team then take the 'over'. This is because if the underdog is highly motivated as we discussed for revenge, coming off a double-digit loss, or losing outright to a team they were favored straight up against, then certainly they will be motivated to exceed the amount of points they are expected to score in their next game. Get $60 in free member picks - no obligation - click here
JASON SHARPE - When it comes to winning at betting on the NFL, the most important thing you want to do is to try and think outside the box. The NFL betting market is considered by most to be the toughest for a sports bettors to beat as no other sport is more picked apart and looked at closer by the fans/media than the NFL. If you find yourself having the same opinion of an NFL team as everyone else then you most likely shouldn't be betting for or against that team. They say 95 percent of the NFL bettors will lose money betting it during the regular season. Thinking like everyone else is setting you up for failure when it comes to the NFL. Find good reasons to try and go against the public perception in the NFL as the betting public heavily influences the lines. The best strategy is to bet against the public in the NFL. So if you see a spread that is -4 at the beginning of the week then all week long all you hear is everyone saying how this team will win easily and if the -4 team and is now up to -7 on game day, it's a lot smarter to bet against this team as the value will come from taking the other side at +7.
MIKE DAVIS - The first thing you must remember in the NFL is this: last week doesn't matter. These athletes are so closely matched that one week's game has no bearing on the outcome of next week's game. Forget what you witnessed last week and handicap the games accordingly. Home-field advantage matters in the NFL, and teams traveling for Thursday night games have not fared well. I pay attention to the injury list, especially along the lines of scrimmage. One offensive linemen being out can affect the entire offensive line. Do not bet on mediocre quarterbacks on the road.
ALAN HARRIS - Bet against the public. This is paramount in the NFL more than any other sport. Working in various Las Vegas sports books over the past seven years has shown me this first hand. Information is now readily available on the web that wasn't around even five years ago, and it's fairly easy to find out what the public is on in various offshore sportsbooks. This info isn't as readily available for the Vegas books, so still having a few connections there certainly doesn't hurt things on our end. It's been noted for those that are behind the counter that if you just bet against the top five teams that the public has put into parlays by closing time on Saturday night you'd come out ahead at the end of the season. Now, like any system, this isn't foolproof. But being on the side the house needs, especially in the NFL, is never a bad thing. Get $60 in free member picks - no obligation - click here
VERNON CROY - The NFL is one of the toughest sports in the world to be successful betting at, and that is because the lines are usually very sharp. The oddsmakers spend more time than any other sport adjusting the lines because of the huge draw the NFL brings to the books. The books can't afford to be putting out weak lines, especially on featured games. The best tip I can give you when betting the NFL is to always - and I repeat always - buy the hook or half point on key numbers: 3.5, 7.5, 10.5, 14.5. Buy those points and this would give you 3, 7, 10, 14, and more times than not it will be the difference between losing or at least pushing because the lines are very tight. Also, almost always bet the public favorites as soon as the lines come out and non-public dogs closer to game time, so you get the best lines possible. The lines will change a lot with the action coming in during the week, so take advantage of this when you can.
Tony George - Remember one thing about the NFL: the line is everything. You are not betting teams or games, you are betting into a number. There are key numbers, or what we call fall numbers in the NFL. Those are numbers games are likely to land on in the final score. Numbers like 3, 6, 7 and 10 are numbers I do not want to be on. The value of a half a point over or under these key numbers depending on whom you are handicapping will be crucial. A three-point home underdog is not as nearly as attractive as a 3.5-point home dog. The value of a half a point in the NFL cannot be stressed enough, especially around these crucial numbers.
Scott Spreitzer - The best piece of advice I got from a Vegas sports bettor when I began my sports betting journey happened about 25 years ago, and I use it to this very day. Learn to make your own lines a week in advance. Let's say Pittsburgh is hosting the Ravens on October 15 after playing the Bengals on October 8. I make my line for the October 15 game before the game on October 8. I set my numbers on a Wednesday, eight days before the next NFL week is played. This will keep you from overreacting when teams play far from their norm. Learning to think like a bookmaker is the key to beating the books. This particular handicapping tool has been instrumental in my NFL success, including placing in the Top 20 in the Westgate NFL Super Contest. Remember, we bet on and against numbers, not teams.
Here is a list of handicapping tips and picks from the other sports we offer:
College Football Handicapper Tips
College Basketball Handicapper Tips
The bottom line is to win more that you lose, and that's what has kept us in business since 1971. Be sure to check out our top navigation bar. We have many free tools available to you like our matchup reports and our daily updated NFL Tips, college football tips , NBA tips, college basketball tips, MLB tips , and NHL tips.