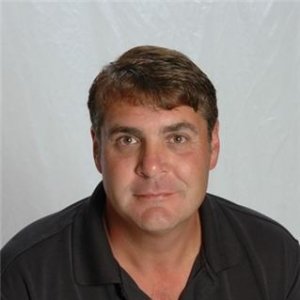 Tony George
Tony George has 28 years of experience in handicapping. Tony joined Doc's Sports in June of 2017 exclusively. He is one of the most consistent, well known, and most respected handicappers in the sports gaming world with a brand name and solid reputation.
Tony also has been a national radio host on SB Nation / Yahoo Sports and on Sirius Channel 93 during football season (7 year run on Sirius, ended in 2017).Tony has been on radio for 20 years as a host or co host on numerous shows. 14 years on Armed Forces Radio worldwide.
George's full-time firm dedicates itself solely to winning and places expectations high. His first big break came in 1991, when he won a small contest at in Las Vegas. He was encouraged to enter the business by Benny Binion, one of Las Vegas' most famous families. Tony soon found himself in the top ten of Jack Stewart's Sportswatch in numerous sports, one of the first handicapper monitoring services and won over 25 Top 10's at Sports Watch.
Tony's Highlights
28 year Veteran Handicapper
20 year Radio Show Host - Sirius 93 / Yahoo Sports / SB Nation / ESPN / Armed Forces Radio
75 Top 10 Awards
#1 MLB capper at Docs in 2018 (+146 units)
#1 NASCAR Capper at Docs in 2019 (+88 Units)
Tony has been or is a contributor to many large portals such as Rants Sports, Yahoo Sports, SB Nation, Yahoo Sports, Gambling 911, Bloomberg and many others. Tony does at least 10 guests spots a week on regional / national radio for his insights weekly. Tony also has a large social media following and 10,000+ subscribers on his daily You Tube videos.
I Hate to Lose more than I Love to Win
Tony has been ranked in the top 10 in different sports 74 times at different sports monitors since 1996. Tony placed 4th in the Golden Nugget contest in Vegas in 2005, and placed 3rd in the Reserve Casino Contest in Vegas in 2002. Tony also placed in the top 2 at the Stardust World Series of Poker qualifier in 2006 and played in the main event of the WSOP, furthering his gambling prowess (didn't cash). Tony was the #1 handicapper at Sports Watch in 2014 for March Madness with a 34-12 record, that was 72% ATS documented. #1 in NFL in 2015 and 2016 and back to back Top 3 NFL seasons in 2015-2016. Tony won the Ultimate Handicapping Challenge in 2004 going 52-17 ATS (70%) in the NFL for the entire season and went 68% in CFB the same year for a 2nd place finish in CFB.
Money management is important to George, He unit rates every game to ensure even the novice sports bettor has a way to maximize profits and minimize losses. Flat betting is 90% of his selections. George uses situational analysis and power rating overlays in a system that has proven results. He also is a low volume handicapper, less is more approach. On moneyline wagers Tony rarely if at all lays more than -150 on any selections.