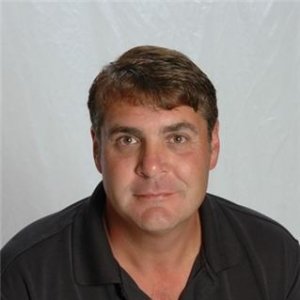 Tony George
Tony George has 30 years of experience in handicapping. Tony joined Doc's Sports in June of 2017 exclusively. He is one of the most consistent, well known, and most respected handicappers in the sports gaming world with a brand name and solid reputation.
Tony also has been a national radio host on SB Nation / Yahoo Sports and on Sirius Channel 93 during football season (7 year run on Sirius, ended in 2017).Tony has been on radio for 20 years as a host or co host on numerous shows. 14 years on Armed Forces Radio worldwide.
George's full-time capping dedicates itself solely to winning and places expectations high. His first big break came in 1991, when he won a small NFL contest in Las Vegas. Tony soon found himself aligned with the famous Mike Lee as his Mentor as he came up through the ranks.
Tony's Highlights
30 year Veteran Handicapper
20 year Radio Show Host - Sirius 93 / Yahoo Sports / SB Nation / ESPN / Armed Forces Radio
75 Top 10 Awards
#1 MLB capper at Docs in 2018 (+146 units)
#1 NASCAR Capper at Docs in 2019 and 2020 (+186 Units)
Tony has been a contributor to many large portals such as Rant Sports, Bleacher Report, SB Nation, Yahoo Sports, Gambling 911, Bloomberg and many others. Tony does at least 8 guests spots a week on regional / national radio for his insights. Tony also has a large social media following with thousands of subscribers on his daily You Tube videos and his Twitter
Q: In a few sentences, explain as an expert how you prepare for your weekly best bets for the upcoming NFL Picks and College Football Picks seasons?
A: In the NFL I adjust last season's power ratings based on Free Agent trades , draft picks that may have an impact, and coaching changes. It gives me a starting point. We pay close attention to week 2 of the NFL Preseason when starters get at least 2 to 3 quarters of action and see how that shakes out.
In college football, I again establish Power ratings using a myriad of variables and sources, I access numerous spring game films and local reaction from sports beat writers, and follow closely on all beat sports writer's reports / blogs out of fall practice. Number of returning starters, QB ratings of returning QB's, and skill position player returners as well. Grading offensive lines is also a huge handicap.
I Hate to Lose more than I Love to Win
Tony has been ranked in the top 10 in different sports 75 times at different sports monitors since 1996. Tony placed 4th in the Golden Nugget contest in Vegas in 2005, and placed 3rd in the Reserve Casino Contest in Vegas in 2002. Tony was the #1 handicapper at Sports Watch in 2014 for March Madness with a 34-12 record, that was 72% ATS documented. #1 in NFL in 2015 and 2016 and back to back Top 3 NFL seasons in 2015-2016. Tony won the Ultimate Handicapping Challenge in 2004 going 52-17 ATS (70%) in the NFL for the entire season and went 68% in CFB the same year for a 2nd place finish in CFB.
Money management is key to Tony - Low Volume - "Less is More" - Flat betting 90% of his picks - Rarely if at all laying over -150 on any moneyline sport - Candid Honesty and a tell it like it is approach to all who follow Tony. You get an honest days work from an honest handicapper.