NFL Player Props of the Week: The T.O Show Lands in Cincinnati
by Richard Gardner | Bodog Sportsbook Manager - 8/4/2010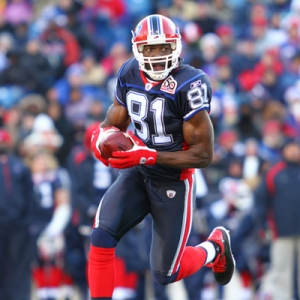 During these dog days of the NFL offseason, Bodog's online sportsbook is always on the lookout for action. So with that said, a debt of gratitude is owed to the Cincinnati Bengals.
By signing Terrell Owens to a one-year, $2 million deal last week, the Bengals gave the sportsbook and its sports bettors the kind of buzz not heard since the vuvuzelas stopped humming in South Africa.
The reasons for the buzz are twofold. One, Owens could be football's most polarizing player and there's a fervid curiosity as to how the "T.O. Show" will impact the Cincinnati locker room. In addition to Owens, the Bengals also employ diva/reality TV star Chad Ochocinco and the troublesome trio of Adam (formerly Pacman) Jones, Tank Johnson and Matt Jones. For a 10-win team coming off a surprising AFC North championship, Cincinnati has taken some big risks in an effort to put itself over the top.
Instant $250 Free Bonus Bet from Bovada -
CLICK HERE
The second part of the buzz? Guessing how productive the 36-year-old Owens will be. There's no denying Owens' place amongst the greats – he's third all-time in both receiving TDs (144) and yards (14,951) – but his production has declined over the last two seasons. His 829 yards and five TDs with Buffalo were his lowest since the suspension-shortened 2005 season. There's also widespread belief that, in Cincinnati, Owens will play second fiddle to the aforementioned Ochocinco, the No. 1 WR from a year ago. All of this casts doubt on Owens' continuing as an elite NFL receiver.
For NFL betting enthusiasts, there's a third storyline to follow: Incentives. Owens can make more money this season if he hits various statistical benchmarks. As such, Bodog has released a series of NFL Player Props based around these numbers. One is the 900 receiving yard plateau (the first of the incentives written into his contract) with the over at +110 and the under at -140. This prop has seen a lot of action recently – some see his 829 yards in Buffalo last year as an aberration (the Bills had major issues at QB all season) and are playing the over. Others see a WR that has been slowed by age and won't be Carson Palmer's main target this season, and they're playing the under.
Same goes for Owens' Total Receptions for the 2010 NFL Regular Season. That total is at 65.5 (Over -105, Under -125). Considering that Owens' reception-per-game average has fallen off (4.3 per game in 2008; 3.4 last year) and that Cincinnati doesn't throw the ball much – the Bengals averaged 29.8 pass attempts per game last year, sixth-fewest in the NFL – playing the over could be dicey.
But do keep in mind this isn't just any old wide receiver we're talking about -- it's Terrell Owens. While we can't say whether he'll be a boom or bust in Cincinnati, we can almost guarantee his stint as a Bengal will be most interesting. So sit back, relax and make your football bets accordingly. T.O. is back, folks. Better get your popcorn ready.
I will be posting weekly articles including betting previews, matchups and the inside scoop from a bookmakers point of view right here at Doc's Sports. Read my past articles - Click Here, and learn more about Bodog sportsbook - click here. If you're ready to set up an account and start playing I'd like to offer you a Sign up Bonus - Click Here. Enjoy the Bodog Experience.